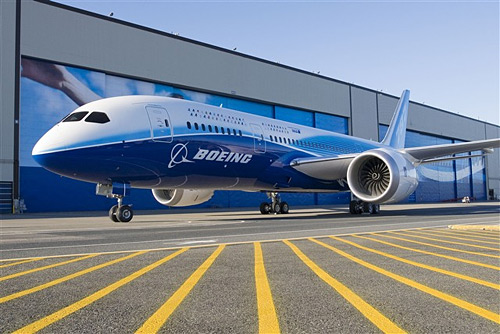 Has Boeing issued a request for proposals (RFP) for in-flight connectivity solutions for the 787 cabin?
That's what I'm hearing from sources, folks, although Boeing has not confirmed the existence of an RFP.
The airframer has, however, confirmed that it has not yet selected an in-flight connectivity solution for the twinjet.
"We are in the process of an extensive trade study on this subject at this time," says Boeing.
According to major IFEC players Panasonic and Thales, Boeing is under pressure to come up with an answer for its 787 customers.
Check out Flight Global's new IFEC channel for the full story, but here is a taster from that piece:
"There is a lot of things that Boeing is trying to do to deliver it [the 787] on time but the overwhelming and loud feedback from the customer is 'you have to address this issue [in-flight connectivity] and you have to do it very quickly'," reveals David Bruner, vice-president, global communications services for Panasonic.
Way back in August 2005, Boeing announced Rockwell Collins as its provider of next-generation avionics systems for the 787. Rockwell Collins is the supplier and systems integrator of the flight deck display system and crew alerting system, pilot controls, communication and surveillance systems, the aircraft's common data network, and the core network cabinet.
So we know Rockwell Collins has the cockpit covered. But what about the 787 cabin? Will it have Internet? Mobile connectivity? Light Internet?
An increasing number of carriers are equipping their aircraft withsolutions on offer from Panasonic, Thales, AeroMobile, OnAir, Aircell,Row 44 and others.
With the 787 scheduled to be flight-tested by year-end, and first deliveries slated for the fourth quarter of 2010, is it decision-making time?