Israeli aircraft lessor Global Knafaim Leasing is to sell an Airbus A330-300 which had originally been the subject of a lease agreement with a new Eurasian customer.
Global Knafaim had disclosed the five-year lease agreement for the 2010 airframe last December, without identifying the operator.
It had stated that $550,000 from an $850,000 deposit had been paid by the would-be operator which was still in the process of obtaining operating permits.
But Global Knafaim and the customer have reached a new agreement owing to the time taken to secure all the approvals necessary, and the fact that a September deadline is approaching for carrying out "significant" maintenance work on the fuselage.
Under the revised deal the aircraft – which is located at a facility in Istanbul – will be returned to Global Knafaim sometime around mid-September.
Until then it will continue to be maintained by the lessee but not operated commercially. Once the arrangement ends, Global Knafaim will return the $550,000 deposit.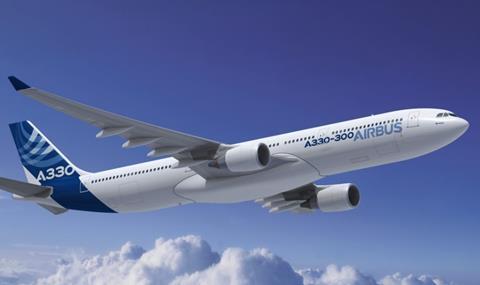 Global Knafaim states that it has signed a provisional agreement with a third party to sell the A330 by November.
The terms of the letter of intent mean the lessor will not need to perform fuselage maintenance.
Global Knafaim says the twinjet will be sold for a price "close" to that on its books, and it will record a capital loss of about $1 million. Any proceeds from the sale will go towards cash-flow.
It adds, however, that there is "no certainty" that a binding sale agreement will be reached.