Japan Airlines' (JAL) initiatives into the urban air mobility (UAM) sector could one day see the airline benefit from alternative revenue streams.
Masato Kunezaki is a senior director of business creation strategy at JAL. He tells FlightGlobal that the pandemic, which has torpedoed profitability at many carriers, has not led the carrier to reduce innovation efforts, and has made it more aware of the need for UAM.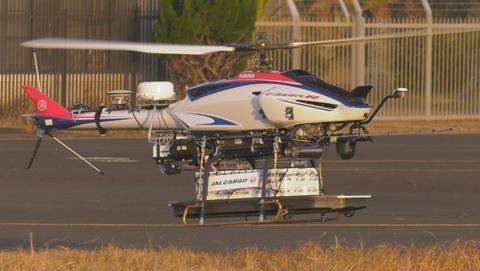 The contactless nature of UAM technology — think point-to-point drone deliveries — has turned out to be essential during a pandemic, amid a need for social distancing, Kunezaki adds.
JAL's movement into the UAM arena started before the pandemic struck, as part of a long-term business plan released in 2019. Amont other initiatives, the plan included a goal to "create new businesses and services, which we believe will be in high demand in the economic and societal environment 10 years later".
This year alone, the Oneworld carrier has announced a raft of investments and partnerships in the UAM sector.
In January, JAL signed a cooperation agreement with the Japanese city of Yabu to launch unmanned aerial vehicle test flights to transport medical supplies. It is working towards a goal of being able to deliver medical supplies to rural towns across Japan.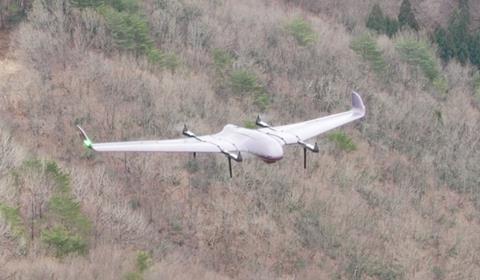 In February, the carrier, together with Japanese conglomerate Sumitomo Corporation, signed a cooperation agreement with Bell to study business opportunities for urban air mobility in Japan and around Asia.
It will encompass market research for mobility services based on eVTOL (electric vertical takeoff and landing) technology, as well as examining the feasibility of platforms such as air taxis.
The same month, JAL conducted a series of trial flights using UAVs to transport freight, including one involving the transport of fresh seafood from Nagasaki to a Tokyo restaurant.
The carrier followed through with two separate announcements in September. The first saw it participate in a two-year feasibility study on drone deliveries in Metropolitan Tokyo, with four other Japanese companies.
Later that month, it tied up with California-based drone maker Matternet to explore medical delivery services by drone, as well as to further develop a drone delivery business in Japan.
JAL then announced a partnership with German urban air mobility company Volocopter to work together to promote urban air mobility for both passengers and goods in Japan.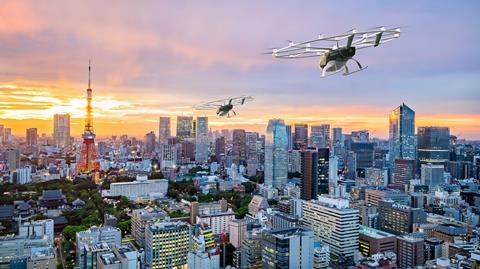 Kunezaki says the series of partnerships and investments are steps to achieving three main goals: developing cargo logistics using drones; creating operational platforms for the future of UAM; as well as supporting companies looking to develop and commercialise eVTOL technology.
In January, the carrier launched a mobility cluster in its business creation strategy department, underpinning the importance it has placed in the sector.
As Kunezaki puts it: "Our goal is to be the leading representative in the 'future air mobility revolution'."
Still, he notes that challenges remain in trying to commercialise UAM in Japan. These include institutional and infrastructural challenges, as well as the public's perception towards UAM.
On the latter, Kunezaki tells FlightGlobal: "For societal acceptance, it would need to ensure safety, [especially] regarding accidents, crashes, falling objects and noise control…[and making sure] local residents understand and accept these issues."
Kunezaki also notes that it was important that issues like the legal framework, licensing, as well as operational standards were "well-organised", in order for the UAM business to fully take off in Japan.
"We need to develop the connection between urban air mobility and other types of transportation [like buses and trains], and the infrastructure…such as arrival and departure ports," he adds.
"Our goal is to be the leading representative in the 'future air mobility revolution'" - Masato Kunezaki, senior director, business creation strategy, JAL
Despite the coronavirus upending the commercial air travel sector, JAL says it is will continue to forge ahead in the UAM sector. Kunezaki tells FlightGlobal that trial flights are still ongoing in the area of cargo logistics, while on the eVTOL business front, it is conducting research on potential routes in provincial areas for its partners to operate trial flights on, before moving to metropolitan areas.