The week of 16 March has proved the most dramatic for the North American aviation and aerospace industry since the days and weeks following the terrorist attacks of 11 September 2001.
Compass Airlines and Trans States Airlines, which fly regional routes for the USA's large network airlines, were the first US carriers to fall victim to coronavirus, announcing plans to cease operations entirely in early April.
Meanwhile, the region's major carriers began suspending earnings guidance, grounding fleets and furloughing workers. In Canada, Sunwing Airlines said it will temporarily stop flying. So did Porter. And news broke that Air Canada began laying off some 5,100 cabin crew.
Numerous industry organisations, professional associations and lobby groups representing mainline commercial passenger and cargo carriers, as well as business jet and general aviation businesses, pleaded for government financial aid.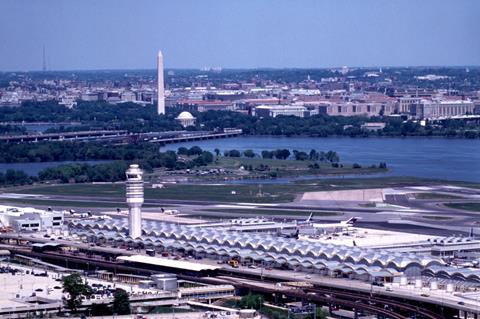 The US State Department's "Do Not Travel" advisory for US citizens on 19 March came after increasingly severe travel restrictions. The US had already implemented travel bans prohibiting many Europeans from entering the USA. Borders were sealed and airline bookings evaporated. Officials in some parts of the USA asked residents to shelter in place for 30 days in an effort to stop the spread of the coronavirus.
Even Federal Aviation Administration's air traffic control system felt the impact. The agency closed several facilities, including towers at John F Kennedy and Las Vegas McCarran International airports, after employees tested positive for the illness.
Then came an earthquake.
Aircraft manufacturers were not spared.
Longview Aviation Capital said on 20 March its manufacturing subsidiaries will suspend production of Dash 8-400s and DHC-6-400 Twin Otters. De Havilland Aircraft of Canada makes Dash 8-400s and Viking Air makes Twin Otters.
Meanwhile, Boeing board member Nikki Haley resigned after disagreeing with the company's decision to ask for $60 billion in government aid. Textron Aviation announced it will furlough its entire US staff for four weeks.
And the US Senate revealed a first draft of a coronavirus aid bill that would make $208 billion in loans and loan guarantees available to affected industries. That bill includes $58 billion for airlines and $150 billion for other distressed sectors, a category into which aerospace manufacturers like Boeing could fall.
The week closed with the hotly-debated aid package (critics say more assistance to airline employees are needed) working through Congress. Lawmakers have promised a swift package of industry assistance.
But aid cannot come fast enough, the industry's beleaguered players say.
It amounted to a week during which the full scope of the crisis unfolded.
Here are the details: