Chinese carriers saw their domestic passenger traffic in February nearly double year on year, although this was just half of traffic figures reported in 2019, before the coronavirus pandemic hit.
The release of February traffic results from the Civil Aviation Administration of China (CAAC) comes about a year since overall passenger traffic bottomed out in China, as the onset of the coronavirus pandemic sent swathes of the country under strict lockdown.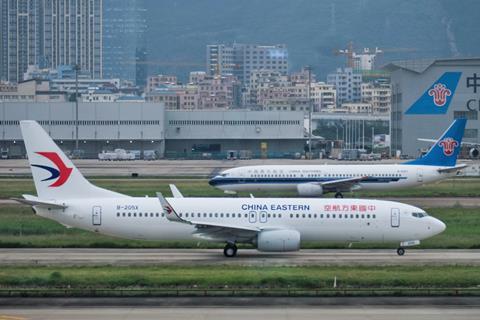 At a media briefing held on 15 March, CAAC officials disclosed that domestic passenger traffic for February rose 187% year on year. The authority notes that the large jump was due to "the low base" reported in February 2020, when travel restrictions and lockdowns were first announced.
However, when compared to domestic passenger traffic figures in February 2019, it represented a 55% decline.
'BIG THREE' DOMESTIC TRAFFIC IMPROVE SIGNIFICANTLY
Across China's three largest carriers, domestic passenger numbers for the month rose significantly year on year — in one case nearly triple February 2020's passenger numbers.
However, the 'Big Three' — comprising Air China, China Eastern Airlines and China Southern Airlines — carried fewer passengers in February than they did in January, a result of the travel restrictions imposed by the Chinese authorities to curb the spread of the coronavirus locally.
The restrictions also hit during the Lunar New Year period in mid-February, traditionally a peak travel season for Chinese airlines.
For the month, Air China carried 3.47 million domestic passengers, a 176% increase year on year.
Domestic RPKs for the month grew nearly 180% year on year, while capacity increased more than 120%.
When compared to January's figures, however, the Star Alliance carrier reported declines of around 20% in passenger numbers, traffic, as well as capacity.
As for China Eastern, it carried 3.9 million domestic passengers in February, a significant jump of more than 280% year on year.
The Shanghai-based carrier saw domestic traffic for the month nearly triple year on year, while capacity grew 181%.
China Southern, meanwhile, carried 5 million domestic passengers for the month, a 250% increase year on year.
Domestic RPKs rose 236%, while ASKs increased nearly 140% year on year.
Like its compatriots, the Guangzhou-based airline reported month-on-month declines of around 15% in domestic passenger traffic.
For China's other carriers, their February traffic results have also indicated a sharp increase from bottoming out a year ago.
Shanghai-based Juneyao Air, for instance, saw carried 1.1 million domestic passengers for the month — nearly twice the number it flew a year ago. Domestic traffic and capacity grew 185% and 110% respectively.
Low-cost carrier Spring Airlines reported a 173% year-on-year rise in domestic passenger traffic, to 1.26 million passengers. Domestic RPKs rose 159%, while ASKs rose nearly 130% year on year.
PANDEMIC STILL PRESENTS CHALLENGES
Zhang Qing, deputy director at the CAAC's development planning department, told reporters that the industry was still in a state of "recovery growth".
"Generally speaking, the stability of the civil aviation industry has not changed, and the foundation for [growth] has become firmer. However, the coronavirus pandemic is still the biggest uncertain factor affecting the recovery and development of the civil aviation industry," Zhang says.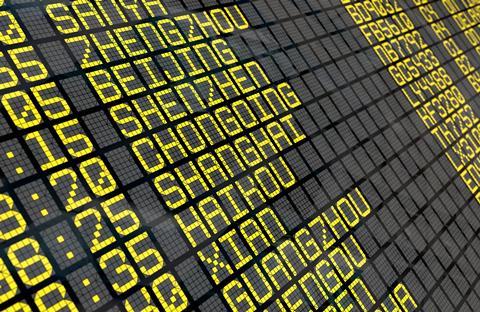 China Eastern echoed these sentiments, noting in its traffic results that the industry has shown a trend of longer and slower growth, particularly during the Lunar New Year period.
It cited factors including the "continuous [spread] of the … Covid-19 pandemic abroad", as well as the "intertwining trend of the sporadical and regional clustered spread of the pandemic locally".
To this end, China has vowed to rebuild passenger traffic to nearly 90% of pre-pandemic levels, as well as improve the profitability of its carriers. The CAAC has reiterated its commitment to helping its airline industry towards recovery, by "[continuing] to coordinate and optimise the allocation of resources".
Chinese carriers were among the first to achieve full traffic recovery in their domestic market, after the country announced it had brought the pandemic under control.
However, recovery momentum hit a roadblock towards the end of 2020, when China witnessed another spike in local transmissions, prompting another round of restrictions.