Despite a largely chequered history of results, the airline industry has never been short of new entrants seeking to make their marks in the business.
"We've estimated about 85 airlines failed during the crisis; a lot of them were small airlines that were weak financially before the crisis, and during the period about 45 airlines have appeared, or in some cases reappeared," noted IATA director general Willie Walsh during this week's Airlines 2022 conference in London.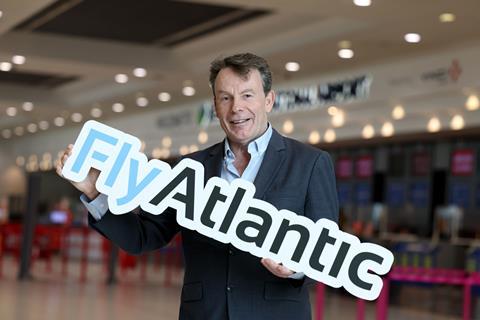 While Walsh raised the point to highlight the strong performance of airline managements amid the relatively low level of airline failures during the crisis, arguably more striking is the continued appetite of newcomers seeking to exploit gaps in the market – especially at a time when there was little certainty regarding when or to where airlines would be able to fly.
Carriers including Avelo Airlines and Breeze Airways in the USA, Flyr and Play Airlines in Europe, Lift in South Africa and India's Akasa Air have all emerged since the pandemic hit. Other familiar names like Flybe and Jet Airways re-emerged, or reinventions like Alitalia successor ITA Airways took their place in the market.
That was further underlined by news this week of plans for a transatlantic start-up operating out of Belfast. Fly Atlantic, led by former Avianova, Cobalt Air and Tus Airways chief executive Andrew Pyne, aims to launch low-cost flights from Belfast International airport from summer 2024 using either Airbus or Boeing narrowbodies.
It marks a fresh attempt to operate single-aisle transatlantic flights out of the Northern Irish capital, a move attempted briefly by Norwegian before it dropped the routes – and then ultimately dropped long-haul flying altogether.
Indeed, for all its undoubted challenges, it is a further sign of the enduring legacy of Norwegian's pioneering impact on the transatlantic market. The lack of Norwegian capacity on long-haul routes has played a role, in some segments at least, in supporting the higher yields seen in transatlantic markets – as acknowledged by Air France-KLM group chief executive Ben Smith earlier this year.
Notably JetBlue – a new arrival in the transatlantic market - continues to retrace Norwegian's steps by announcing plans to connect Boston and New York JFK with Paris Charles de Gaulle next summer, having already debuted on former Norwegian routes to London Gatwick.
The most obvious example of influence of course comes from Norway itself, where long-haul start-up Norse Atlantic Airways entered the fray and has even replicated Norwegian's creation of a UK arm to operate flights out of Gatwick.
However, the recent reining in of the carrier's winter capacity does serve as a reminder of how the airline model, particular for smaller operators, remains at the mercy of wider economic factors.