Airlines in the Asia-Pacific are starting to beef up international capacity in earnest, but there remain notable laggards – particularly in North Asia.
In recent weeks airlines in the region have started making noise about new route launches – or more accurately re-launches – as travel restrictions in most Asia-Pacific countries come down. Whereas in 2020 and 2021 governments seemed to be in an arms race to impose draconian restrictions on travel, in 2022 they have moved quickly to cut restrictions, particularly around quarantines and Covid-19 testing.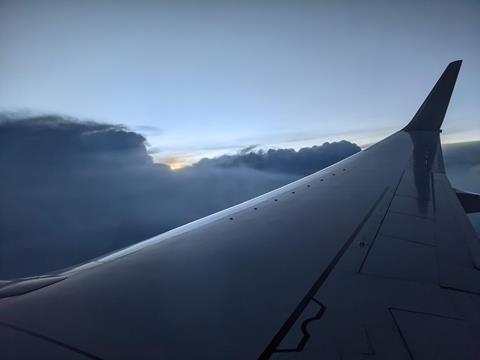 A typical example of a route reboot is low-cost carrier Jetstar Asia's announcement that it will resume Singapore-Da Nang flights on 19 April after two years away from the market. This, and several other airline announcements, follow Singapore's fully reopening its borders from 1 April and the retirement of its previous Vaccinated Travel Lane arrangement.
Last week Qantas and Jetstar announced direct flights to India and South Korea, following a similar announcement a few days earlier by AirAsia X.
"After two long years, we are thrilled to return to the skies once again with the best value airfares for medium haul travel," said AirAsia X chief executive Benyamin Ismail.
"Now that the world is finally opening up, we are gradually resuming flights to our key markets, starting with Sydney recently and now also to South Korea and India, with more popular destinations to be announced soon. We are confident our return to these markets will be well received, particularly for those longing to visit friends and family again or for much anticipated leisure travel."
Two days after Ismail's upbeat remarks, AirAsia chief commercial officer Mai Yin Tan said travel "is back in full-force". Tan made the remarks in a statement about a "free seats" promotion – an LCC marketing gambit that has been all too absent these last two years.
Asia's opening trend is by no means universal. China is as committed as ever to its 'zero-Covid' policy, with onerous restrictions placed on inbound travellers. Hong Kong, wedded to China's uncompromising stance to dealing with coronavirus cases, is still tightly shut. Both are grappling with a surge involving cases of the highly contagious Omicron variant.
Among other North Asian countries, Japan allows visitors, but remains closed to tourists, while South Korea is taking a slow, three-stage approach to rebooting international travel. Taiwan is in no rush to reopen: in late March a senior health official said that it would be "impossible" to fully lift quarantine requirements for vaccinated travellers by the end of 2022.
INTERNATIONAL OUTBOUND SEATS
Apr-21
April 2022 Est.
% Improvement
% Change on April 2019
Thailand
297,577
850,293
186%
-80.6%
Singapore
516,413
1,424,754
176%
-58.9%
Vietnam
142,065
367,931
159%
-80.5%
Malaysia
214,004
551,177
158%
-80.4%
Australia
319,689
813,543
154%
-63.0%
Philippines
261,488
544,661
108%
-66.6%
India
1,226,929
2,450,513
100%
-21.4%
Indonesia
202,116
395,880
96%
-80.6%
Hong Kong
220,833
386,450
75%
-89.8%
Taiwan
305,474
487,202
59%
-83.8%
New Zealand
115,283
164,229
42%
-77.5%
Japan
556,909
752,875
35%
-85.8%
South Korea
436,526
554,071
27%
-87.6%
China
516,610
378,236
-27%
-95.4%
Total:
5,331,916
10,121,815
96%
-75%
Source: Cirium
On a seat capacity basis, Cirium schedules data suggests that April 2022 will be a major improvement from April 2021. In 14 key Asia-Pacific markets, international outbound seat capacity looks set to jump an average of 96% from a year ago.
On a percentage basis Thailand will see the biggest jump, with April international outbound seat capacity set to rise 186% to over 850,000 seats. Thai Airways powers this growth, with international ASKs more than tripling from a year earlier.
Singapore follows with seat capacity growth of 176% to 1.4 million. Singapore Airlines will deploy nearly twice as much seat capacity this month as it did a year ago. LCC unit Scoot will quadruple seat capacity year-on-year.
China is the only country that will see a decline in April outbound capacity, with airlines supplying 27% few international seats this month than they did a year earlier.
Yet despite this surge, international seat capacity from all markets will remain far, far below that deployed in April 2019, nearly a year before the coronavirus pandemic commenced in Wuhan, China.
Despite the outliers, it is clear that the region's long anticipated reopening is finally happening. Demand, however, could still be an issue, as individuals and companies will take time to get used to the availability of international travel. And though testing requirements are greatly reduced, and quarantines passé, some prospective travellers may well decide it is safer to stay home than get stuck overseas after testing positive for Covid-19.
That said, barring the emergence of a dreadful new variant, 2022 will be remembered as the year Asia-Pacific carriers finally exited the long, dark tunnel of Covid-19.