The air freight industry's journey back to 'normality' has disabused it of notions that temporary pandemic impacts might become structural. Now the question is when demand might start to improve again
Less than two years ago the air cargo sector was still enjoying its Covid-era high, with executives keen to embrace the chance to leverage its elevated status against the struggling passenger side of the industry.
Might this be the moment to secure investment in fleet expansion and much-needed digitalisation projects, while permanently taking a seat closer to the ultimate decision-makers in boardrooms worldwide?
If the answer was 'yes' 18 months ago, things feel very different as 2023 comes to a close.
In the interim period, the shipping industry – which tends to account for around 97% of global freight tonnage, versus air cargo's 3%, according to Xeneta data – has regained much of the reliability and cost advantage over air freight that it lost during the pandemic.
At the same time, airline belly capacity has returned with a vengeance, wiping out the positive impact on freighter operators in particular from a capacity deficit at the height of the pandemic.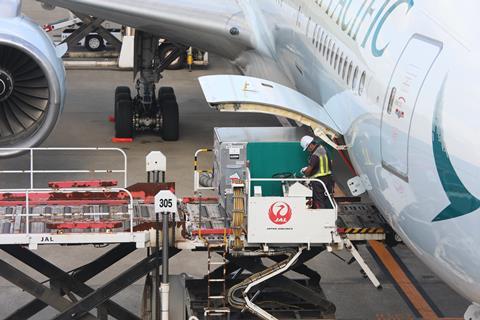 And while rising yields on the passenger side of the business have been offsetting some of the higher costs experienced by businesses globally in 2023, falling yields on the cargo side have created the opposite dynamic.
Moreover, the global economy – the strength of which tends to dictate air cargo's fortunes more than anything else – is going through a tough patch, exacerbated by the ratcheting up of geopolitical tensions around the world.
"We're in a period where inventories are very high, so there's less of a demand for air freight, relatively speaking," said McKinsey & Company consultant Soufiane Daher during a panel discussion at the International Air Cargo Association's (TIACA's) executive summit in Brussels in early November.
So, where does that leave the air freight sector today?
"Throughout the pandemic, there was a surge of enthusiasm within our industry as cargo and logistics gained prominence," said the chairman of TIACA, Steven Polmans, during his opening address to the Brussels summit.
"However, I have cautioned on multiple occasions that this new-found recognition should not be taken for granted."
Polmans laments the fact that following air cargo's "opportunity to shine", many players "have let it slip away".
"The world swiftly returned to its usual rhythm," he states. "While some or perhaps many in our industry continue to cherish the memories of those exhilarating days, the time to wake up from this dream has passed and the momentum has faded.
"But the challenges and work before us have not."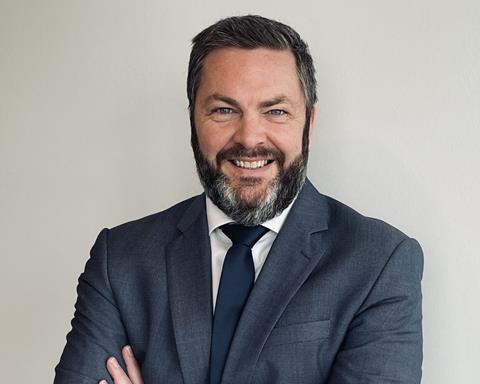 Indeed, his comments came against a backdrop of a largely consistent fall in cargo yields since Covid-era highs, with demand in tonnage terms on course to be around 4% down year on year for full-year 2023 and below 2019 levels, according to TIACA projections, on rising capacity and therefore deteriorating load factors.
Data from air cargo specialist WorldACD shows how the narrative has developed over the past four years. When indexed to pre-Covid levels, air cargo rates that peaked at around 225 (first-quarter 2019 = 100) in the first half of 2021 were down at around 125-130 in October this year.
And while those yields remain above 2019 levels, so do costs – whether relating to hard-to-find skilled personnel or fuel prices. Notably, the latter tend to make up a bigger proportion of air cargo costs than on the passenger side of the business.
It is also acknowledged by many air cargo operators that, unlike on the passenger side of the business, the 2019 demand baseline that is being missed in 2023 was not a particularly strong one, given the impact of trade tensions between the USA and China during that year.
No wonder analysts at Bernstein characterise air cargo as being "battered by post-pandemic normalisation", forcing it to spend recent quarters "cutting capacity to support margins".
A YEAR TO FORGET?
Indeed, speakers at TIACA's summit agreed that 2023 has largely been a year to forget for the sector, exposing its age-old challenges around the supply-demand balance and vulnerabilities to outside factors.
"Demand is the result of global economic activity, but when it comes to capacity, most of it comes from passenger transportation, which is a totally different industry," points out Turhan Ozen, chief cargo officer at Turkish Airlines, during a panel debate.
"Therefore, we end up with a 12% decrease in chargeable weight but having the rates go down by 35% because the capacity is even higher than the 2019 levels, because of belly capacity," he says of the carrier's experience this year.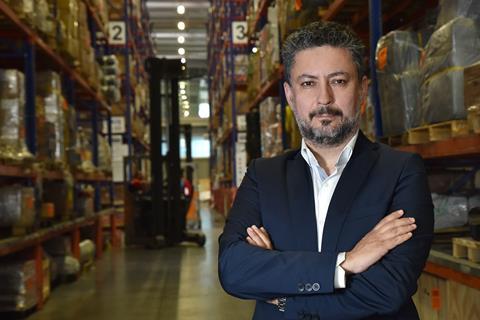 Speaking on the same panel, Brussels Airports' director of cargo Geet Aerts acknowledges that "I think we all had our hopes up" for 2023 but were left disappointed.
UPS's air freight director for the Europe region Marco Tafuro meanwhile describes 2023 as a "challenging year" in which a "shift from air cargo to other modes of transport put additional pressure on the volume of the industry".
TIACA's Polmans says the sector is ultimately experiencing a rendezvous with reality.
"This year air cargo is expected to witness a 4% drop in volume, with yields declining even further," he states. "We must not look away from this reality: returning to the volumes of 2019 is still some time away and enjoying the yields of recent years is very unlikely in the near future."
Despite the clear challenges, however, might 2023 be ending on a slightly more positive note, boding well for next year?
Some indicators certainly suggest so, even if enthusiasm among air cargo executives regarding the demand outlook for the next six months or so is hard to come by.
SIGNS OF BETTER TIMES AHEAD?
IATA data for September shows that global demand measured in cargo tonne kilometres (CTKs), was up by 1.9% compared with September 2022 – the second month in a row when demand has increased year-on-year after an inauspicious few months leading up to that point.
"Air cargo eked out modest growth in September despite falling trade volumes and high jet fuel prices," says IATA director general Willie Walsh.
Moreover, IATA and others note that air freight rates had ticked up slightly heading into the final quarter, albeit it is unclear at this stage whether that is simply because operators are needing to charge more to offset higher fuel costs.
Still, projections from air cargo data provider WorldACD show demand is expected to increase by 1% in the final quarter of the year (comprising -1% October, +1% in November and +2% in December).
WorldACD further cites trends between 2010 and 2019, which suggest positive demand indicators at the end of a year tend to be followed by even better figures at the start of the next.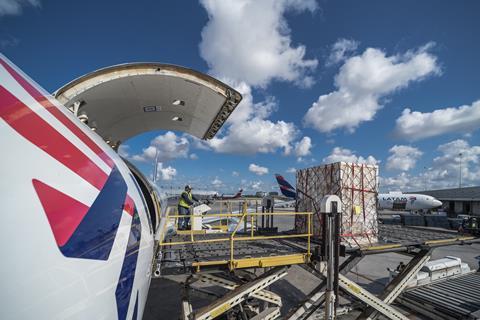 There are also some indications that shipping's improved reliability might be challenged in the coming months, potentially benefiting air cargo.
"Interestingly enough, we have seen [shipping reliability] go down a little bit," said Xeneta chief airfreight officer Niall van de Wouw during a presentation at the TIACA event. "They say there is a bloodbath in rates on the ocean side which means more blank sailings, they cancel the vessels, which reduces the reliability, which makes shippers a little bit worried."
Van de Wouw's view is that, historically, the reliability of shipping is inexorably linked to decisions on whether to use shipping or air freight to transport goods – having far more influence than factors such as the environmental impact of different transport modes and price.
At the same time, there has been some tentatively better news about the global economy in the fourth quarter – particularly in the USA.
According to Jens Tubbesing, chief executive of US-based cargo sales specialist Airline Network Services, "the last couple of months of 2023 will end on a quite positive note".
He cites factors including high consumer spending, falling inflation, plateauing interest rates and a stabilising housing market as positive signs for the air cargo industry.
Likewise, McKinsey's Daher describes the air cargo outlook as "challenging" but notes "pockets of opportunity", particularly in the USA.
"There's some positive momentum there… I think it's one of the very few markets that has seen an upgrade in the economic forecasts," Daher says of the US market.
"US consumers are sitting on about at about $1 trillion of savings that are still available, so they're less impacted by the increase of interest rates.
"That's positive towards Q4 this year; that potentially US consumers will start consuming even more."
Moreover, ecommerce continues to be a small but signficant bright spot for the air freight sector when it comes to structural growth prospects.
"I think business growth without ecommerce wouldn't be there," says Tubbesing. "And I think the trend is here to stay."
He cites China outbound demand on transpacific routes as being particularly strong when it comes to ecommerce – to North and Latin America.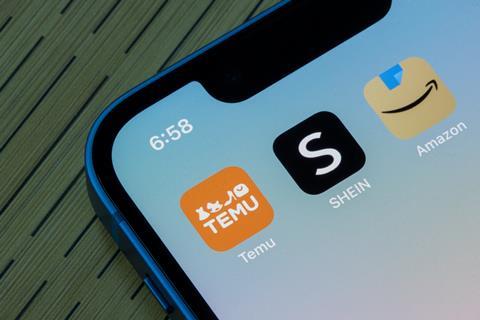 Running counter to the positive indicators, however, IATA data shows that amid that small increase in year-on-year demand in September, capacity was up 12.1% on the same basis, largely the reflecting the return of belly capacity over the past year.
That means load factors are trailing pre-Covid levels by a few points.
IATA also acknowledges that the uptick in air cargo demand fortunes does not necessarily reflect a vastly improved outlook for global trade. Walsh argues that this shows the "strength of air cargo's value proposition" in the current economic environment, but it is difficult to ignore the fact that the sector is beholden to outside factors by its very nature.
With that in mind, the Purchasing Managers Index (PMI) and the new export orders PMI both remained in negative territory in September, IATA notes, suggesting an annual decline in global manufacturing.
Global cross-border trade was also contracting in the latest figures, for the month of August, IATA says.
And while McKinsey's Daher was positive about the US outlook, he notes that other regions are only showing tentative signs of economic improvement.
"Europe is probably one of the weakest regions right now in terms of economic growth," he states. "There's been a contraction in production."
There are, he adds, "early signs of improvement" out of Germany, for example, where export orders are coming back, hinting at the potential for data to improve.
In Asia, meanwhile, Daher also notes some signs of improvement in economic fortunes following the "severe real estate crisis" in China.
With such a mixed outlook and risks weighed to the downside, most air cargo players are still cautious about expectations for 2024 – certainly the first half of the year, anyway.
OPTIMISM REGARDING END OF 2024
"I'm optimistic that by the latest Q4 next year, demand is going to start to pick up," says Turkish Airlines' Ozen.
"Of course, geopolitical challenges, risks, wars or possible threat of wars, any kind of conflict can jeopardise this," he adds.
Still, Ozen's hope is that with European and US governments able to focus more on growth than dealing with high inflation in the coming months, "air cargo will be the first to react very, very positively", he says.
UPS's Tafuro says he has "a similar view" to Ozen's.
"For sure we expect some of the challenges to continue, at least for the first half of 2024, but we want to remain positive," he states, citing expectations of some demand growth "towards the end of 2024".
Tafuro adds, however: "Unfortunately we were positive at the beginning of this year with a bit of improvement in second half that didn't materialise."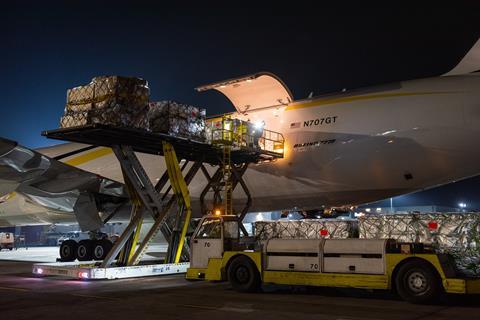 Brussels Airports' Aerts says that with geopolitical tensions rising – most recently in the Middle East – he is reluctant to predict anything but "neutrality" in 2024 when it comes to demand growth.
"I think we're pushing it one year further," he says of demand growth prospects for 2024. "That's my guesstimate – at best, remain a little bit flat, maybe a little bit up but that's my hope speaking."
He does suggest, however, that a positive end to the year for the US economy might be an indicator that things could improve more quickly than currently expected.
Hong Kong Air Cargo Terminals chief executive Wilson Kwong, also speaking at the TIACA event, meanwhile predicts "a lot of volatility, judging by all the events which are happening right now".
"But I think next year we'll see a small growth compared to this year," he says of demand.
The geopolitical situation weighs heavy on the sentiment at Challenge Group, however.
"In 2024 in terms of the global economy and all the geopolitical situations, unfortunately it will not change and hopefully it will not escalate more, but the signs are not that good," says the air cargo group's managing director Yossi Shoukroun, also speaking in Brussels.
"On top of that, an impact will be that the cost of fuel will increase," he says.
Air cargo's moment in the sun may have passed, but navigating tricky market conditions means few executives are finding time to dwell on any missed opportunities.