Throughout the pandemic, one thing has been certain for airlines. There will be uncertainty.
That was underlined by the collective gasps when news emerged in late November of a potentially vaccine-defying and more transmissible strain of Covid. While it is still to become clear how much the B.1.1.529 variant could undo efforts to contain the pandemic, the immediate reaction of governments to restrict air travel illustrates how fragile the airline industry's grip on recovery is.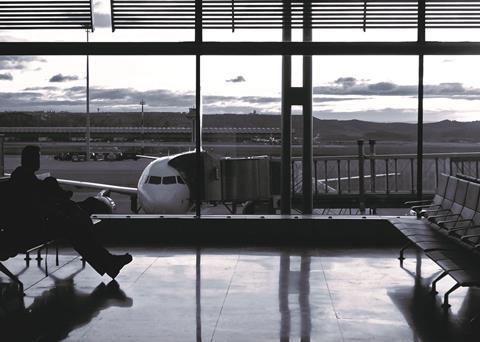 Clearly, the emergence of new variants has the potential to close borders again and derail the airline recovery, as the Delta variant did in 2021.
But even without another troubling variant, governments must operate with the threat that such a strain could emerge. Given the portion of the world still to be vaccinated, that will remain a backdrop to Covid border policies for some time yet.
It means restrictions – some more onerous than others – seem certain to remain part of the air travel experience for a while.
Evidence from the international markets that have opened up so far suggests that the desire to travel again means consumers have largely been prepared to navigate the additional cost and paperwork minefield in order to fly. But the extent to which it could impact discretionary travel or marginalise it to those confident enough to deal with the additional complexities could limit future demand.
In addition, travel policies are likely to remain restrictive for the unvaccinated, potentially putting another segment of the market off-limits.
For this reason, the pace at which the requirement for – and cost of – testing can be relaxed will be key to the extent to which airlines can stimulate demand.
Undoubtedly, though, the progress of vaccination programmes and the associated government willingness to ditch zero-Covid strategies does provide reason for airline optimism that 2022 will be brighter than the year they have just endured. Given projected industry losses of almost $190 billion during 2020 and 2021, it could hardly get worse.
IATA, in its first forecast for 2022, sees the airline industry as a whole, and all regions bar North America, remaining in the red. The projected $11 billion loss is, however, a marked improvement. Yet even achieving that mitigation in losses is dependent on a number of key factors.
They include the further reopening of international markets. While regional, domestic and low-cost carriers have benefited from the opening up of short-haul markets, for network carriers the lack of long-haul traffic has been the big challenge.
As Asian governments showed little appetite to open up their borders, network carriers pinned their hopes on a reopening of the transatlantic market. That took longer to happen than airlines would have hoped for or imagined. However, in November the transatlantic finally approached some level of normalisation – for fully vaccinated travellers at least – when the USA opened its borders for the first time in 20 months.
PREMIUM PROMISE
Carriers have been quick to outline plans to boost capacity, with the likes of IAG and Lufthansa expecting to return to pre-crisis capacity levels in the summer. Significantly, they have also highlighted the strong level of premium bookings for transatlantic travel.
Sustaining these early positive booking trends into the summer of 2022, especially as operators on both sides of the Atlantic move capacity into this sector, will be key in driving revenue recovery for these carriers.
However, for large swathes of the market – particularly operators in Africa, the Asia-Pacific and the Middle East – a recovery of activities to previous levels remains some way off.
In Asia at least there is a relenting in the tight grip governments have held over their border policies, notably with Singapore's travel lane policies and the opening up to international travel to Australia and New Zealand. All eyes, though, will be on whether the big Chinese market opens up – something IATA hopes will happen in time for the airline industry association's next AGM in Shanghai in June.
Counterintuitively, the slower opening up of international markets in Asia does not translate into a poorer financial performance for the region's carriers. The presence of some key large domestic markets and the region's relatively large share of the air freight market mean Asia-Pacific carriers are projected both in 2021 and again in 2022 to outperform – or, more accurately, to lose less money – than their counterparts in Europe.
The boom in air cargo has sustained many carriers since the crisis. The most profitable airlines in the industry have been those able to capitalise on the strong demand to help offset lost passenger revenues.
That seems likely to remain a theme, even with the return of belly capacity from passenger aircraft in 2022. This does not necessarily equate to a direct increase in capacity, given some of these aircraft have been deployed on cargo missions during the crisis.
The strong freight demand picture seems unlikely to change too much, with Covid medical supplies continuing and e-commerce consumer habits looking like a structural shift.
Perhaps the most striking thing about the pandemic is that despite the massive impact it has had on airlines – the large majority of which emerge with smaller fleets, fewer staff and balance sheets to repair – very few airlines have fallen by the wayside.
State support efforts – or, where that was not available, formal restructurings – created a shield for the industry to sustain carriers. Airlines too acted quickly to secure further liquidity to ride out the crisis. It means consolidation through airline failures, while still possible, seems unlikely to play out during 2022.
Restructuring and retrenchment does, though, mean gaps in the market have opened up and will continue to open up. That will provide opportunities for some, and intensified competition for others.