Is the global services ecosystem going to manage summer 2023 without the operational chaos of last year, or has the industry simply papered over the cracks of a system that has fundamental issues to overcome?
The most frequently used word at IATA's Ground Handling Council meeting in Abu Dhabi in mid-May was 'confident'. It was a common message from airlines, airports and ground service providers alike as they predict that this year there will not be a repeat of the often-catastrophic operational delays seen at some airports in summer 2022.
"We are much more confident going into the summer this year," says Steve Allen, chief executive of Dnata, the stand-alone ground, catering and travel services arm of the Emirates Group.
"We are expecting things to go smoothly," says Nick Careen, senior vice-president of operations, safety and security at IATA. "We know that airlines have done everything in their power to be ready, whether that's in terms of staffing, equipment, working with ground service providers and airports around the world to be ready. Collaboration has been there."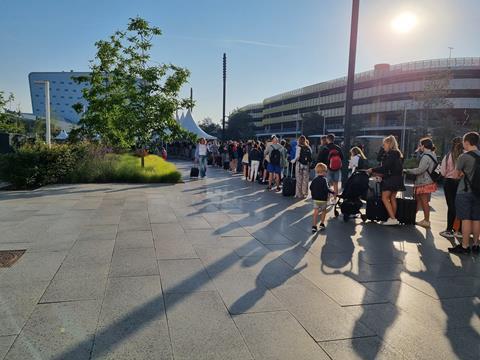 This is essential, for traffic is surging back in most markets, putting even greater strain on the peak summer period. "One of the problems last year was that we didn't really have a coherent plan about what was going to fly, where was it going to fly and which borders would be open," says Dnata's Allen. With such uncertainty in demand, the supply side sometimes got it right, but sometimes got it very wrong, he said.
"The airport eco-system is better prepared to handle peak travel periods," Thomas Romig, ACI World vice-president of safety, security and operations, tells Airline Business. "It's important to underline that the challenges experienced in the summer of 2022 did not affect all parts of the world. The two regions most affected were North America and Europe, with certain parts of Asia-Pacific also being challenged – in particular Australia and Japan.
"One of the main contributing factors to these operational challenges was the lack of sufficient numbers of aviation workers to cater to the demand, which grew much faster than expected and, to a certain extent, took many organisations by surprise," says Romig. "The lack of workers was a challenge felt by many service industries, not least aviation."
In Australia, which saw about 70% of the commercial aviation workforce stood down during Covid, the market is returning fast, even above pre-pandemic levels on domestic routes, says James Goodwin, chief executive of the Australian Airports Association.
"Broadly the workforce shortage has eased in Australia, but there are other challenges," says Goodwin. "We are in a constant phase of always recruiting, there is wage inflation and absentee rates, normally 5-8%, are running up to 20%."
There is no simple answer as to why absentee rates are up, but the type of work, often outside and involving shifts, is part of the picture.
For Goodwin, it is essential that the vital role of frontline workers at airports is something that must be recognised. "There are no unskilled workers at an airport," he notes.
"You would not imagine that there could be such an abrupt recovery without an impact on the system," says Fabio Gamba, director general of Airport Services Association (ASA), the trade body for the ground services industry. "What the events of 2022 underlined was the critical role the ground services companies play, and how reliant we are on manpower for the system to work," he notes.
And during the pandemic, as traffic collapsed, ground service providers, where staff are the principal cost, let people go in droves. "Government salary payment schemes helped to retain staff, but many left the industry, and most have not returned," says Gamba.
Ground handlers bemoan the fact that despite their lobbying efforts they received, unlike airlines, no state bailouts during the pandemic. This meant they often cut deep, making a swift recovery virtually impossible.
TRAFFIC RECOVERY
Looking back at 2022 is instructive, but in Abu Dhabi the debate centred on whether the problems have been solved or whether there are more fundamental issues to overcome as the traffic recovery strengthens.
The main issue for all parts of the services ecosystem is the pressure to recruit in an inflationary market where aviation is no longer the attractive career it once was. "Everybody is now accepting it is a fight for employees," says Axel Feil, vice-president of sales and marketing at Munich airport's handler AeroGround.
According to Monika Mejstrikova, IATA's director of ground operations, speaking in Abu Dhabi, a recent IATA survey found that 37% of ground handling professionals anticipated staffing shortages until the end of 2023 and beyond, and 60% felt they did not have enough qualified staff to ensure smooth operations. Additionally, 27% of respondents feared that their current employees would leave soon.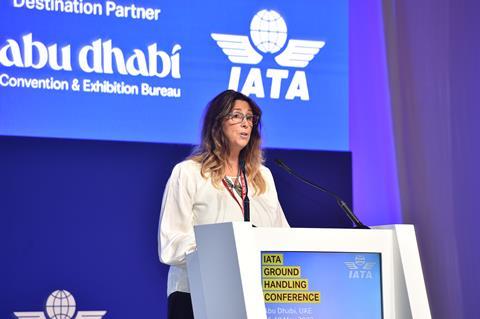 "Creating a stable ground-handling talent base is essential," says Mejstrikova. "And it can be achieved by making ramp work more attractive. We need to embrace automation to relieve staff from difficult and hazardous tasks, foster a culture of continuous learning and career growth, and create a safe and inclusive environment for people where talents are nurtured."
The fight to keep and find staff is forcing businesses to pay more, as well as offer other benefits, which is translating into higher handling prices. "It has been a cultural shock for airlines that ground handlers have been requesting more money," says Feil. "Over the past 15 years it has all been about prices going down.
"Between March and October our target is to recruit 50 people per month to cover ground and attrition, but we know it will be very hard to achieve," says Feil. AeroGround has a workforce of 2,000.
The firm has added special measures such as recruitment roadshows, offering flats near the airport for new starters, contributions for public transport, attendance bonuses, and an acquisition fee to retain and attract employees, he says. AeroGround is also seeking permission from regional authorities to extend a pilot programme to allow workers from non-EU countries to work with the handler.
Many are introducing similar features to their recruitment packages, in addition to the obvious measure of paying more. Ground services staff were often paid not much more than minimum wage in a host of stations. This is changing, with many reporting wage increases of 15-20% over the past year or so.
Passing these increased costs on is the next trick. "As a consequence [of rising costs] we are telling airlines they have to pay more," says Feil. "We are in permanent discussions with airlines on increasing rates, seeking to find a formula that reflects the market uncertainty and cost development." That formula is a combination of inflation plus staff cost increases.
"It requires a change in mindset because you cannot automate the ground handling industry," says Feil. "Technology can make things easier, but at the end it's about a lot of manpower."
As any handler will tell you, increasing competition in the handling market has meant a downward trend for service costs for years, enabling airlines to take the upper hand in contract negotiations, and putting the squeeze on margins among the providers.
This could be set to change in this difficult post-pandemic market. Handlers are insisting they will walk away from unprofitable deals with carriers. This is certainly true of the multi-national handlers, such as Swissport, Dnata and Menzies Aviation, but smaller, country-based handlers, so-called "mom and pop shops", may find this a tougher prospect.
The issue of ground services reaches the airline boardroom when things go badly wrong and chief executives must explain disruptions and delays, but according to IATA's Careen, the cost issue has not, yet. "More and more CEOs are attuned to operational performance because it's a differentiating factor and the recovery from Covid illustrated how things can go wrong quickly," he notes.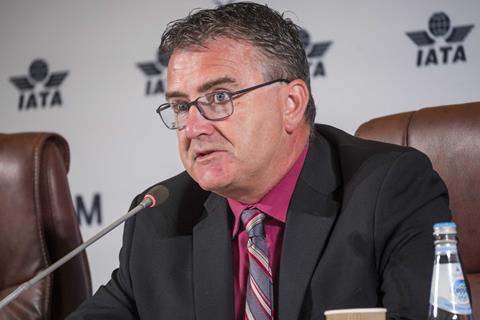 "Of course, costs have escalated, but it's not on the radar," adds Careen. "If you ask airline CEOs [what worries them] when you talk about costs it's the burden of taxation, it's the carbon taxes. These things are more a concern than the service on the ground," he says.
"The helicopter view of ground service providers is that the relationship has changed a lot over the course of the last 10 to 20 years," says Careen. "It is less adversarial, with more partnership and more collaboration."
SEVERE DISRUPTION
Around 10 European airports suffered severe disruption in 2022, whereas the majority coped well, says Olivier Jankovec, director general of ACI Europe. It was a period when traffic forecasts, which airports sought to match with the appropriate manpower, proved systematically over-optimistic, leaving airports paying for staff that weren't needed, he explains.
With more robust schedules in place, which are back to a normal of around 95% predictability today, the uncertainty of 2022 has vanished, enabling all parties to plan and prepare better for this summer.
The picture on costs is the same for airports. They too are raising wage levels, often by 15-20%, to cope with staff recruitment and retention needs. However, they often have less flexibility in their regulatory rules to pass these costs on.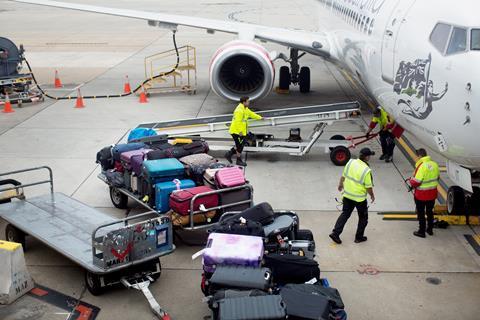 "The general situation that applies is that the airport fully carries all the inflation risk during a 12-month period before airport charges can change," says Michael Stanton-Geddes, head of economics and competition at ACI Europe. "This poses huge cost-management pressures on airports, at a time when operational resilience is important.
"It is very challenging for airports that have limited ability to 'price up' or 'price down' in the way airlines have been able to use strong demand in the past months to build up financial reserves, while airports are continuing to run operating deficits," says Stanton-Geddes.
Looking ahead, ACI Europe's Jankovec sees two lessons from the 2022 experience. "One, we need to work more closely together and break the operation silos both at tactical and strategic level," he says.
"Airports have airport operational centres, APOCs, where we try to bring all the operational partners together to build common situational awareness and be able to react tactically, much more efficiently to safeguard capacity and minimise the impact of any disruptive events," says Jankovec. "However, it has been very hard to convince ANSPs [air navigation service providers] and airlines to dedicate resources for these APOCs," he notes.
SHARED COST
"The second lesson is that resilience has a cost," says Jankovec. "And this cost cannot be on the ones at the very bottom of the ecosystem, meaning the ground handlers and the airports. It needs to be a shared cost and needs to be contributed to by the users, the airlines.
"It is up to the airlines to make their own calculations: do they want to suffer the cost of disruption?" asks Jankovec. "I am not talking just about financial costs, but also the reputational cost. Are they prepared to reconsider in general what they need to pay for the use of the facilities and infrastructure? It is a difficult conversation," he acknowledges.
Airlines have a duty to be tough negotiators, however some recognise and encourage the notion that change is coming, according to Patricia Cortada, senior vice-president airports MEA and Asia-Pacific at IAG. "I think there has been a change in the perception of the handlers because they are a critical part of our value proposition.
"With the handlers we are working, not in a relationship of supplier-client, but in partnership," says Cortada. "So, when they are struggling with things they come to us, and sometimes we collectively find solutions. I have to say that the relationship has somehow changed in a positive way by doing that.
"Of course, we need to have the function of challenging [price] increases," explains Cortada. "We cannot afford to just simply accept them; we need to understand what the root cause is and what can be done.
"Technology can be an enabler to be more efficient. In our partnership meetings with handlers, we speak a lot about technology and how that can help to be more efficient, and being more efficient means being more cost effective, as well as being more operationally effective."
The idea of using advanced technology and automation in order to make ground operations more efficient featured heavily at the Abu Dhabi conference.
This is a challenge, but in ground operations which involve complex, safety-critical tasks in a hazardous environment, under time pressure and with constrained resources it could bring huge benefits, says Harvey Tate, head of Hangar 51 Technology Innovation at IAG. Hangar 51 is the airline group's research and development arm.
"Through the introduction of technologies such as 'machine vision', artificial intelligence, autonomous vehicles and robotics we could revolutionise our operation," says Tate.
However, while there are a handful of pilot projects and airport tests of autonomous vehicles, such technology is years away from being in widespread use. Then there is the question of finding the money for its introduction.
The ground handlers are at the forefront of developing this capability, but the squeeze of inflation and airline concerns about rising costs are barriers. The focus is firmly on the large handlers, which have grown rapidly as many airlines outsourced their service operations over the past two decades.
"Airlines expect them [major handlers] to put the investment into that ramp activity," says Dnata's Allen. "If we're not careful, if we let that squeeze get too tight, that investment won't be affordable. We need to make sure that every part of the supply chain can afford to develop their part of the industry."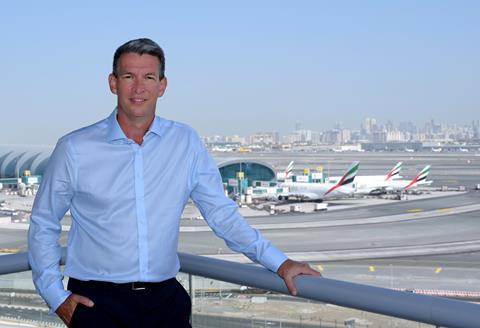 This could be solved if the two parties work on longer, five-year or more contract terms, which will encourage investment, rather than the more common three-year period, which does not.
"We are talking very closely with a lot of our customer airlines about a longer-term arrangement where we can work in partnership with them, not only turning the aircraft around today, but developing the future as well," says Allen. "And I think that's a really fruitful approach that I'd really encourage most airlines to take."
The approach of IAG, among several others, and the thoughts of Etihad offer encouragement to handlers. "Collaboration is the most important thing in our industry," Antonoaldo Neves, chief executive of Etihad Airways, told delegates at the Abu Dhabi event. "Without it our industry cannot make progress."
While seeking longer-term solutions is critical, there are plenty of near-term issues. One is the increasing frequency of strikes for improved pay and conditions amid the tough financial climate. In Europe, "since January, every single week, there was some issue whether it is in Germany or France, with security staff strikes, ATC strikes, or airport staff strikes. There are issues all over the place", says Jiri Marek, chief executive of Air Serbia.
CAPACITY RESTRAINTS
In March, Marek was reasonably confident in the assurances given by airports that this summer would be fine, but the rise of industrial action gives him cause for concern. In addition, there are also some airports bringing in capacity restraints as the system heats up, says IATA's Careen.
For Marek, the warning bells started sounding "when we were asked during Easter to close the sales on Heathrow and reduce the load factor, with the same on Amsterdam", he says. "I am not sure summer will be better than last year, I think it will be on the same level or potentially even worse because [traffic] demand will be higher."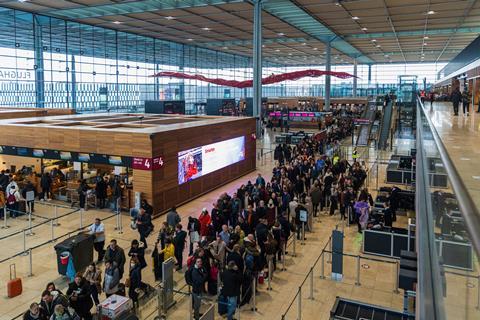 It appears more likely that strikes will be the major source of disruption in 2023 as the manpower issues come under control. However, despite the platitudes expressed about their confidence for this summer, many would not be surprised if disruption returns as rising traffic levels put stress on a strained system.