A year book-ended by various airline financial failures and last-ditch rescue efforts shows how carriers struggled at an individual level despite solid collective industry profits
Collective airline profits are likely to end 2019 still relatively high by the industry's historical performance standards, if short of their more recent peaks. But several high-profile failures mean it feels like anything but a banner year for the sector.
IATA in its latest outlook for 2019 anticipates industry-wide net profits of $25.9 billion (€23.4 billion) – almost $10 billion less than its forecast 12 months ago.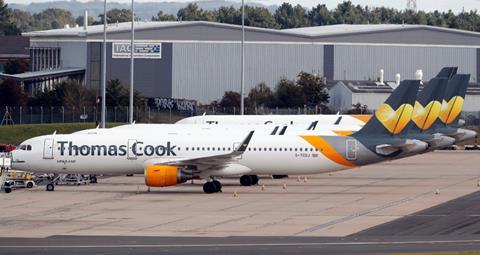 That reduced performance largely reflects a much weaker demand environment than expected, in large part resulting from increased trade wars.
But while down on the profit peaks of 2016 and 2017, $25.9 billion remains a relatively strong financial performance. A number of carriers, notably in North America and Europe, continue to post robust profits.
Yet headlines across 2019 have been more dominated by airline failures than financial success stories.
For much of the year, European carriers in particular have been under the spotlight. That in part reflects a carry-over from the first half of the winter – during which the likes of Cobalt, Primera and Small Planet Group all fell by the wayside – and the collapse earlier this year of Flybmi, Germania and Wow Air.
It also reflects restructuring required by several other carriers during that period. Notably, Flybe was forced into a fire sale to a consortium including Virgin Atlantic – which later was to revamp and rebrand the UK regional carrier as Virgin Connect – while financial pressures prompted a drastic search for profits at pioneering but loss-making low-cost carrier Norwegian.
That scrutiny returned as the summer ended, with the collapse of four European operators within the space of a matter of weeks. Most notable was the collapse of travel operator Thomas Cook Group. While part of the group remains intact – protection measures were put in place for its German operations and its Scandinavian flights were grounded for only a day – it brought one of the biggest names on the UK high street to its knees and prompted the largest UK repatriation effort for over 70 years.
That this should come just two years after the collapse of another UK charter carrier, Monarch Airlines – and amid other casualties in the European leisure market – illustrates particular pressures in this market. But rivals such as TUI and Jet2 retain confidence in their models and moved quickly to add capacity and capitalise on the collapse of another competitor.
And while much of the attention focused on the viability of the old package holiday model in Europe, two of the biggest airline failures came in the emerging markets of Brazil and India. Indeed, the gradual collapse of Jet Airways – which was steadily forced to ground aircraft and cancel flights in the spring as it was unable to counter its liquidity problems – marked 2019's biggest airline casualty.
Jet Airways operated a fleet of around 120 aircraft and at last summer's Farnborough air show sealed a follow-on order for another 75 Boeing 737 Max aircraft on top of a backlog of more than 50 of the narrowbodies. But a jump in fuel and currency costs took its toll amid a competitive environment in which it proved impossible to offset those higher expenses. Efforts to revive Jet have subsequently failed to take off and rival carriers – notably India's ever-more-prominent low-cost carrier sector – have moved to fill the void.
Avianca Brasil, which had entered bankruptcy protection in late 2018, was ultimately grounded by regulators in May, proving third time unlucky for Star Alliance as it as added the carrier to Varig and TAM as former Brazilian members.
FINANCIAL PERFORMANCE RELATIVELY STRONG
Yet for all these headlines – and indeed the general backdrop of continued trade tensions hitting demand, together with creeping fuel, labour and tax costs – the financial fortunes of the major carrier groups have largely stayed on course. While many are likely to end the year slightly down on 2018 levels, the big operators remain in relatively profitable territory.
In many cases they have been helped by a more watchful approach to capacity. This is partly of their own making. European carriers, for example, had already opted to scale back capacity growth to avoid a repeat of the delays and disruption, and resulting punitive compensation payments, incurred in 2018. But outside elements have also played a hand in moderating overall capacity from the market, be it through airline failures or the prolonged grounding of Boeing's 737 Max.
While much of the consolidation in the industry has been based around failures, the year ended with signs of fresh momentum regarding airline deals. IAG, which had spent 2018 chasing Norwegian, made a surprise move to bolster its Spanish presence further by moving for Air Europa – a SkyTeam carrier with strong links to Air France-KLM.
That in turn came shortly after its long-term partner LATAM Airlines struck a pact with Delta Air Lines, following a decision by Chile's Supreme Court to block the Latin carrier's planned joint ventures with IAG and American Airlines.
It remains to be seen what further jockeying for position emerges over the coming months amid continued shifts in partnerships and collaborations.
The year entered its final weeks, however, with the famliar sight of more airlines struggling for long-term survival.
That includes one airline which appears almost immune to a resolution. More than two years after Etihad pulled the plug on its investment in Alitalia, the operator remains in limbo. The Italian government in early December was forced to back a new bridging loan as it worked on a new strategy for Alitalia, after efforts to deliver a new investment solution led by Italian rail firm Ferrovie dello Stato hit the buffers.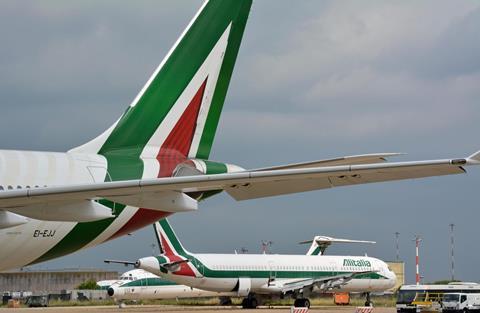 South African Airways, which has been struggling with its heavy debt burden, was similaly in early December given a government bailout as part of the effort to restructure the ailing flag-carrier following its placement into a formal business rescue process.
And Hong Kong Airlines has vowed to get its finances back in shape after it escaped further sanction from the territory's authorities. This came after Hong Kong's Air Transport Licensing Authority (ATLA) said it was satisfied that the beleaguered carrier had met the new licensing requirements for its continued operations – having earlier required it to show it sufficient cash levels or risk being shut down.

Based in London, Graham has been with FlightGlobal for over 20 years predominantly working across its online news platforms and Airline Business. With a focus on developments across the airline industry as a whole, and within Europe in particular, Graham has also edited FlightGlobal daily papers from events such as the IATA AGM, moderates industry panels and co-presents the Airline Business podcast.
View full Profile