While battling antiquated IT systems and legacy practices remains a significant barrier, most carriers are investing in their digital futures, cognisant of the big revenue and cost benefits
"Very few airlines look at digital technology and innovation as a fundamental policy pillar," says Alex Cruz, the former chairman and chief executive of British Airways and low-cost carrier Vueling. "How many airlines for instance have a chief digital officer as opposed to a chief information officer?"
The answer is relatively few. Delta Air Lines does. It created the role of senior vice-president and chief digital officer last year, appointing airline veteran Eric Phillips, who was running airport customer service and cargo.
Phillips took on the new role in June 2022, tasked with leading a team focused on "enhancing customer interactions with Delta's digital tools and channels, including developing new and better capabilities on Delta.com and the Fly Delta app to address customer needs before, during and after travel".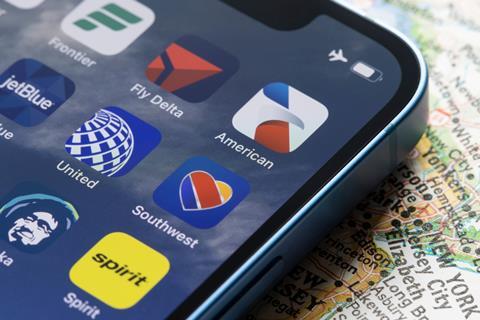 Another example is in India. Indigo appointed ex-Emirates executive Neetan Chopra as chief digital and technology officer in 2022 to lead the low-cost player's digital strategy. And more will arrive.
For Cruz, adding digital leadership into the C-suite is essential in a world where the exploitation of websites and applications to sell and deliver air travel, manage the customer experience, and achieve operational excellence, is a key enabler. Throw in how airlines are increasingly using artificial intelligence technology, and the need for greater digital leadership becomes clear.
PUSHING BOUNDARIES
Airlines are often unfavourably compared with the world's leading retailers – the so-called digital natives such as Amazon and Uber – when it comes to pushing the boundaries of digital development.
"It is easy to see looking from the outside that digital innovation amongst airlines is underwhelming," says Montie Brewer, an industry veteran who was chief executive at Air Canada and is now on the boards of Allegiant Travel and Finnair, and airline employee travel company ID90T.
"The safety culture of airlines means they are process heavy and your DNA is risk averse. Innovation is, by definition, risky," explains Brewer.
"This means that finding the airlines that are using digital technology to deliver a transformational story is hard," says Cruz, who advises private equity investing in travel and technology companies, in addition to being on the board of WestJet. "Most of the success stories are around single topics, where digital technology is used to solve a discrete problem," he believes.
During the pandemic years, investment in digital technologies at many carriers trickled to a halt as spending was frozen in the battle to survive. "Airlines were focused on 'blocking and tackling' rather than pushing the boundaries of the digital experience in our industry," observes Mark Dunkerley, the former chief executive of Hawaiian Airlines, who serves on the boards of Airbus, Spirit Airlines and Volotea.
This did not apply to all. "During Covid there were airlines who had the strategy to use technology more effectively when it comes to retailing who doubled down on this effort," says Brewer. "Others stopped, so the gap has grown."
That tide is turning as carriers seek to extract greater value from digital solutions. According to Cruz, the digital focus covers the three main areas of the airline: commercial, operational and finance.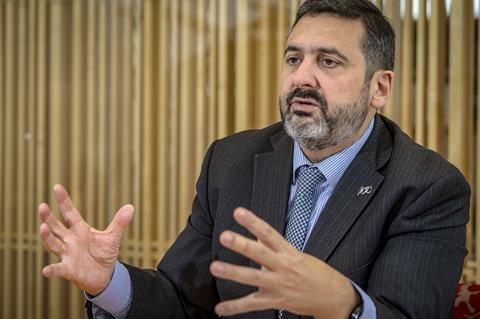 There is vast potential to improve all three. For instance, many carriers are running an operational heart, sometimes dating back half a century, that is a mishmash of inter-connected systems that manage flight, aircraft, crew and airport operations.
For network or legacy carriers, the reservations system, and all the associated systems around it, which can also be decades old, is the commercial heartbeat of the airline, and one of the least flexible in delivering the type of product progressive airlines desire.
TOP PRIORITIES
So, what is the priority for the digital leader in the airline C-suite? For all players, making a better website and app, that continuously improve, is paramount. Legacy carriers have the additional priority of modernising their reservations and distribution systems.
The latter sounds simple but is an enormous undertaking that delves right to the airline's commercial heart, the relationship with the global distribution systems Amadeus, Sabre and Travelport, and the risk of upsetting high-value corporate customers.
For the brave this means replacing legacy IT systems and undoing traditional distribution practices to give them greater flexibility to sell and package their products, and deliver a more personalised service, all with aims of growing revenue and reducing costs.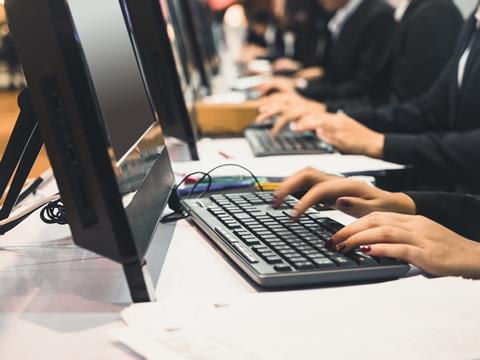 The challenge and risk are daunting, and the pace of change is slow, but the digital technology appears ready and the will to deploy it is rising.
"The fact that LCCs own and control their own APIs [application programming interfaces – the software that connects two parties without any user intervention] is the main difference between them and network carriers," says Ann Cederhall, a travel technology expert at consultancy LeapShift.
For years the website, that most basic of digital technologies, has been, and will remain, along with the mobile app, the core digital tool for all carriers; be they network or low-cost players.
It is the use of this tool, specifically in the ability of low-cost carriers to sell their seats and ancillary products exactly as they choose, that sets them apart from legacy airlines.
Mexican low-cost carrier Volaris, which will operate over 120 Airbus family narrowbodies by year-end, used the pandemic, when there were no customers, to develop and launch a new website, explains Daniel Gelemovich, digital and marketing director at the carrier.
Volaris worked with Google to develop a website that has many of the functions of an app to cater for travellers who have low-end mobile devices or mobile plans with low data. "One of our challenges is that many of our customers are first-timers, so the user experience must be very easy for our non-digitally savvy customers," says Gelemovich.
SHOPPING CARTS
Getting the basics right, such as having a fast and easy to use website sounds obvious but is the highest priority when it is the primary sales and customer interaction tool.
Airlines are seeking to match the global retailers in this regard, but there is a key difference in their product offering, explains Gelemovich.
"The shopping cart for an airline is much smaller [compared to say Amazon], so in that sense it is more complex to recommend additional products or products that match with others," he explains.
"Also, airline ticket purchases are much more separated, compared to retail customers who can be purchasing every week," notes Gelemovich. "Analytic capabilities and fast development of new products requested by the market, such as deeper flexibility options after the pandemic, are key."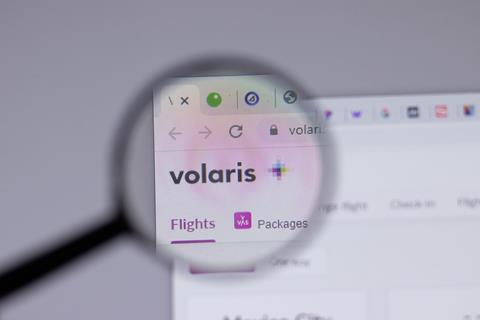 A trend that airlines are copying from the retail world is a closer relationship with the customer by encouraging them to sign up. "Getting people signed up and logged in is good for business and good for customer satisfaction," says Gelemovich. Having customer profiles and permissions also enables a carrier to deliver personalised travel offers in a more sophisticated manner.
Many experts interviewed for this article praise the apps developed by a range of carriers for their user-friendliness and features such as automated rebooking. Apps by American Airlines, Qatar Airways, Qantas, Delta and Ryanair are all mentioned.
"Creating a great app is a huge plus, and it's not rocket-science," believes Azim Barodawala, the chief executive of Volantio, a tech company with an automated product that moves select customers on popular services to alternative off-peak ones, post-booking, with compensation enabling airlines to resell peak inventory at a profit.
LIFESTYLE PLATFORM
Malaysia's AirAsia is seeking to go one step beyond with its Super App. It was launched in October 2020 as a new brand for airasia.com, "completing AirAsia's transformation from a digital airline into a comprehensive lifestyle platform for everyone", said the carrier.
At the time, AirAsia Group – now Capital A – chief executive Tony Fernandes said: "Just like how we built AirAsia as a brand, airasia.com will emerge as the Asean super app, your best travel and lifestyle companion."
The Super App has developed over the past three years to enable customers to buy flights, hotels, transport, food and 'e-hailing' services. Revenue from the Super App grew by 175% in the first quarter of 2023 to RM159 million ($35 million), with 12.8 million active monthly users on average and 5.9 million transactions.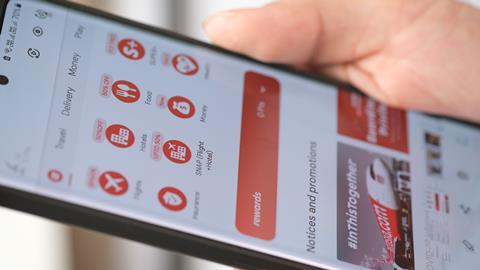 For all carriers, exploiting the web or app to sell more ancillary products is a massive win. According to ancillary revenue consultancy Ideaworks, in 2022 these revenues increased to $102.8 billion, nearly back to the 2019 peak of $109.5 billion. Several low-cost players, with Allegiant, Spirit, Wizz Air and VivaAerobus among them, regularly generate over half of their revenue from ancillaries.
LeapShift's Cederhall notes: "To achieve this level of ancillary revenues carriers need to be API-centric and integration-centric." This means having control of their product so they can package, price and sell via the web and app, which is inherent in the low-cost carrier business model.
Legacy carriers would love to have such freedom, while retaining the corporate travel volumes they capture via the GDSs. Getting the best of both worlds is the target, which is much easier said than done.
The network carriers have developed increasingly sophisticated websites but are held back from commercial innovations in managing, selling and distributing their products for a variety of reasons.
"Traditional carriers have outsourced their core IT systems to the PSS (passenger service system) providers, such as Amadeus, so they do not run their own distribution anymore," says Cederhall. This slows progress on ancillary product development for carriers with this approach, for example.
Many carriers are also operating with such antiquated technology that "it can be difficult, expensive and time-consuming to get a simple idea out there that will work", notes Brewer.
Over the past decade, the digital technology to give legacy carriers the freedom to match low-cost carriers in selling the travel product has been in development, but it is slow to arrive, and it slows innovation. "On the retail side there is tremendous leverage for airlines if they can use technology more effectively," according to Brewer.
BUILDING BLOCKS
A key digital technology and a building block in unlocking this opportunity is IATA's New Distribution Capability (NDC). The word "new" in NDC is somewhat incongruous now, as it was launched in 2012.
In 2015, Tony Tyler, who was then IATA's director general, wrote: "Now it is time for the next major transformation: The New Distribution Capability will change the way air travel is retailed by giving travel agents and travel management companies the capability to access features and options typically available only on airline websites."
However, Tyler was careful to note that NDC is not a system, but a new communication protocol aimed at replacing the industry's 1980s-era pre-internet protocol, used by legacy carriers and the GDSs, called EDIFACT.
According to one industry analyst, as the emerging NDC-based digital solutions roll out "it will put airlines in control again, enabling them to be more agile and enabling them to use all the sales channels effectively. They can target cost savings and revenue generation".
It has been a long journey. Lufthansa was the first to use NDC, enabling travel agents to connect directly to its booking system in 2015 and adding a surcharge to those not wishing to use this channel. Others such as British Airways and Air Canada followed suit, all seeking to sell their product as they wish and achieve lower GDS fees.
More recently, Oneworld partners American and Finnair are two carriers using NDC to overhaul their distribution technology and commercial approach. The digital technologies that give this capability are termed offer management systems.
From April 2023, American began to offer its best available fares to third-party travel agency channels only through NDC connections. In a statement, the carrier said it is "continuing our commitment to deliver modernised retailing experiences to travel retailers and corporate customers utilising NDC technology".
Industry experts estimate that some 40% of American's fares will be removed from the traditional distribution channels in a move described by one "as possibly larger than the shake-up Lufthansa undertook five to six years ago" and a "radical change on a massive scale".
DISRUPTIVE STRATEGY
According to Cory Garner, now an independent consultant after 22 years in senior commercial roles at American and latterly chief executive of travel technology consultancy T2RL: "What's different and disruptive about American Airlines is what they're doing isn't necessarily that they've deployed new technology. It has been around for a while. What's different is they've wrapped a disruptive commercial strategy around it.
"It's going to be imperfect and it's going to take a long time," explains Garner, who led American's move to modernise its merchandising strategy. "The point is, until a big carrier like American yanks a gigantic amount of content off the shelf, nobody's going to do anything. And that's why for 10 years, nobody's done anything, at least in the corporate space.
"The way this all shakes out is it all rotates around corporate travel," adds Garner. "The GDS's business model is dependent upon their continued control over access to corporate travel. And historically, pre-pandemic airlines were very reticent to take too many chances with corporate travel because corporate travel tended to be higher yielding and harder to replace.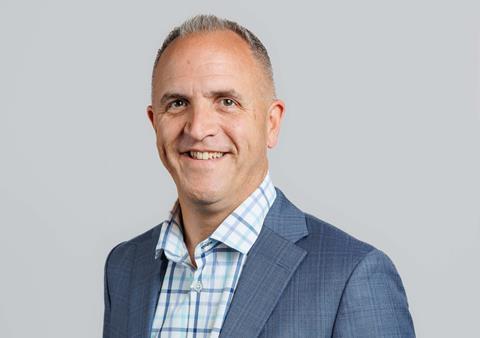 "Post pandemic that has all changed," he notes. "The mix of corporate volume has gone down and the relative yields of corporate versus leisure is not as pronounced as it once was. That gives airlines like American the appetite to take more risks than they would have before."
Thomas Rajan, vice-president of global sales at American, wrote in an open letter earlier this year to travel industry partners: "It's been nearly 40 years since the launch of EDIFACT and it's time to provide all travellers a retailing experience befitting the 21st century. We keep hearing this work is complicated and it just needs more time.
"We agree it's complicated, but we've proven it can be done and there are partners ready now and resourced."
The repercussions of American's bold move, which the airline believes is showing positive signs, is others will feel confident they can follow suit. United Airlines and Delta are following a similar strategy without as much public fanfare as American.
Finnair is seeking to demonstrate that a medium-sized flag carrier can reap the benefits too. "We are in the third chapter of our digital journey, which started back in 2014 when we built a new website and mobile app," says Rogier Van Enk, senior vice-president of customer engagement at Finnair.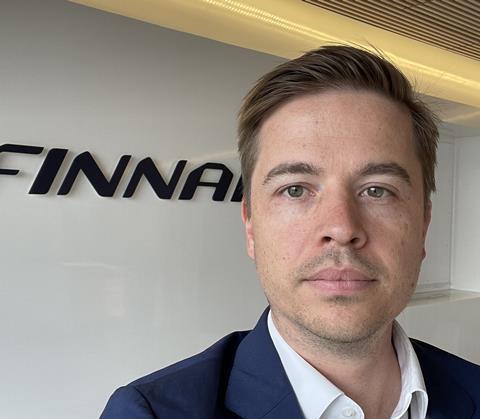 During the pandemic, the second chapter saw it radically increase the number of customers booking and serving their travel via its digital channels. It also increased the volume of fares offered exclusively on its website, for example removing most of its domestic content from the GDSs in 2023.
The percentage of direct sales has increased to 66% of sales today compared with 33% pre-2020, levels demonstrating how a direct interaction with customers pays dividends, says Van Enk. In addition, three-quarters of travellers perform self-service tasks using Finnair.com and its app, compared with just one in three in 2019.
The third chapter of Finnair's story has seen it set a deadline of 2025 to move completely to direct distribution, selling 100% via third parties with NDC capability and its own website. "We are the first carrier to publicly set a hard deadline to sunset EDIFACT," says Van Enk.
"Although there are risks attached to this approach, it is costly running the legacy technology alongside NDC-enabled technology and Finnair wants to avoid this burden," he explains.
UNLOCKING REVENUE
The move will unlock revenue, says Van Enk. For example, he estimates that only one in 100 transactions made using EDIFACT-based systems deliver ancillary revenue, compared with one in 10 for an NDC-based transaction and one in two for one made via its website or app.
While the move to use NDC to build new sales channels is important, another use of NDC-enabled technology is dynamic or continuous pricing. "It is a transformational trend to shift from traditional pricing to continuous pricing and is a tool for legacy carriers to compete with LCCs," says Garner.
Consultancy T2RL, which notes there is confusion in the industry about exactly how to describe dynamic pricing, defines it as: "Offering prices that are not constrained by the 26 letters of the alphabet that represent traditional booking classes." In other words: "You need enough price points that you can talk about price independently of any notion of booking class."
CONTINUOUS ADJUSTMENT
The principal benefits of dynamic pricing are the ability to increase booking yields because pricing can literally be adjusted continuously as bookings rise and fall, and as a tool for legacy carriers to compete with LCCs, explains Garner.
"Dynamic pricing gets rid of booking classes and opens up more space to get the price right for the customer, as well as achieve a higher load factor," says Finnair's Van Enk. The carrier has dynamic pricing on its website and on its NDC-enabled sales channels.
Low-cost carriers perform dynamic pricing natively because it is relatively simple to do via the airline's website. A T2RL survey published in early 2022 showed that several airlines have dynamic pricing to a degree, mainly supporting their direct channels, their websites, and are increasingly deploying the technology required to do it for their indirect channels, such as online travel agents.
Another digital technology beginning to be introduced is the industry-led ONE Order initiative, which according to IATA, "aims to modernise the order management process in the airline industry".
As can happen with digital solutions, they do not sound very sexy and are part of an airline's back-office systems, but if implemented well and coupled with offer management systems go to the heart of an airline's commercial strategy and can have a significant impact on revenue and costs.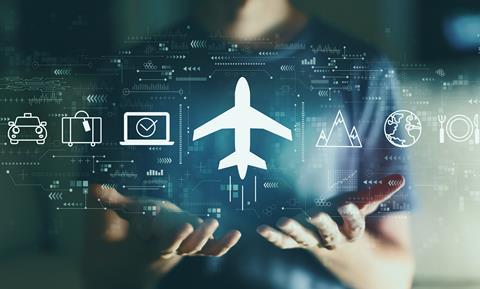 According to Amadeus: "NDC allows airlines to have greater control and autonomy over what they sell through different channels – 'the offer'. But an airlines' creativity here is capped because of the limitations from legacy standards and processes – as defined by the needs of PNRs (Passenger Name Records), EMDs (Electronic Miscellaneous Document), or e-tickets – and it limits what the airlines can deliver: 'the order'."
"The difference between offer and order is that an airline can make a lot of progress on merchandising with a new offer system – a new shopping system – but there's a certain amount of progress that they can't make unless their cash register is fixed," explains Garner. The change to ONE Order systems removes the limitation on what products can be ordered and paid for, he adds.
This is hardly innovative, as online retailers such as Amazon have been doing it for years, but in the legacy airline world this is a revolution. ONE Order is also not new, having been introduced by IATA in 2015, with Lufthansa and United both conducting pilots with the system in 2019. However, back-office technology changes of this nature that involve multiple airline departments take years and are fiendishly difficult to pull off.
CONCRETE BENEFIT
According to T2RL's Ian Tunnacliffe, its senior vice-president of consulting: "The biggest concrete benefit of the switch to offers and orders will be the use of continuous pricing. Airlines that invest in the ability to price each offer individually, without the restrictions of booking classes and filed fares, are likely to see a benefit comparable with the original introduction of revenue management systems in the 1980s."
Lufthansa has said it will transition to a complete NDC-enabled offer and order world by 2030, while Finnair is working with Amadeus on being one of the first carriers to move to this brave new world.
"It will give us a first-mover advantage," says Finnair's Van Enk. "We are now getting to how we should have designed a digital airline from the beginning."
The transformation of legacy carriers into digital airlines is clearly far from finished and will take years to achieve. However, the technology and the standards needed to implement it appear to be in place.
Now comes the hard, expensive and time-consuming work of technical, engineering and commercial execution. Easy to write, much tougher to do.