With concern growing about travel disruption during the northern hemisphere's approaching peak summer travel period, attention is moving beyond the blame game and towards the search for solutions
While tens of thousands of travellers might disagree, IATA was at pains to point out during its recent AGM in Doha that the operational disruption being seen in some airline markets is a relatively minor concern.
"Let's just relax a little," said the association's director general Willie Walsh during the event's closing press conference. "There isn't widespread disruption across the network. It is isolated. It's not every day of the week. It's not every week of the year."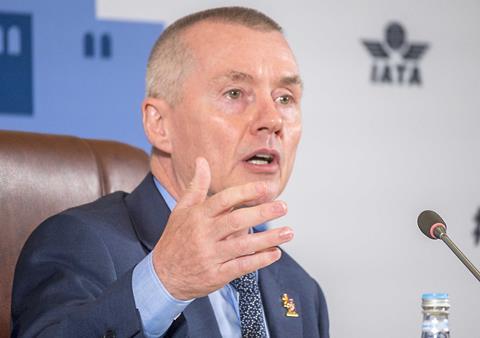 Backing up Walsh's view is hard data that often shows the vast majority of flights operating as planned.
But it is not the case that everyone in the wider industry agrees with the IATA chief that the issues can be filed under "business as usual" concerns, particularly with more airlines and airports facing near-term capacity cuts as they seek to cope with the challenges.
Industry executives say that a variety of factors are contributing to the issues in each market – including some that existed in pre-Covid times.
In Europe, for example, staffing shortages are being exacerbated by a stronger-than-expected recovery, air traffic control issues and strike action.
Some of those issues are also in play in North America, exacerbated by other factors including adverse weather and long-term pilot shortages.
PEAK CONCERN
Among IATA member airlines, Lufthansa Group chief executive Carsten Spohr is one of several high-profile figures to say that the disruption is likely to persist through the peak northern hemisphere summer period.
In North America, Air Canada is one of the latest operators to trim their schedules for the coming months in response to the challenges.
Airports, too, see the current operational disruption as out-of-the-ordinary.
"It's a really big issue," says the director general of global airports association ACI World, Luis Felipe de Oliveira, speaking to FlightGlobal on the sidelines of the IATA AGM.
Indeed, despite Walsh's efforts to play down the disruption – by his own admission, partly out of concern that press coverage gives airlines an unfair rap – IATA identified operational challenges as being worthy of a media briefing in Doha, led by senior vice-president of operations, safety and security Nick Careen.
Ultimately, airlines and airports both acknowledge that a post-pandemic lack of staff is the big driver of the issues in several markets – often framing it as a fundamental problem that means any other negative operational developments create a snowball effect of travel disruption. So how do they believe that particular problem can be resolved?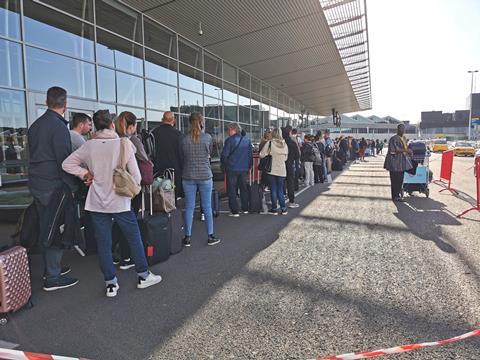 When it comes to the idea of raising salaries to attract more applicants to jobs where shortages are being seen – whether at airlines, those directly employed by airports, or those working in border control, customs, ground-handling and so on – the debate overlaps the hot-potato topic of airport charges.
ACI World's de Oliveira is explicit that paying people more would help to resolve the disruption, particularly when it comes to specific jobs that have historically been low-paid with unsociable hours. When those factors combine with a shortage of workers affecting the wider economy, the air-transport sector is bound to lose out, he suggests.
"If you don't pay the ground-handlers well, they won't be able to hire the people," de Oliveira states, while clarifying that employees in that area – and at many other key service providers – tend not to be the direct responsibility of airports.
Crucially, he suggests that the pressure from airlines to keep costs down – and here's where the issue meets the airport charges debate – is one of several reasons why it is difficult for airports and other service providers to pay their workers more as they attempt to resolve the staffing shortages.
"The pressure of costs from airlines, together with the pandemic, together with the lack of [financial] support [for airports during the pandemic], is creating this situation," de Oliveira says, adding: "It's complicated."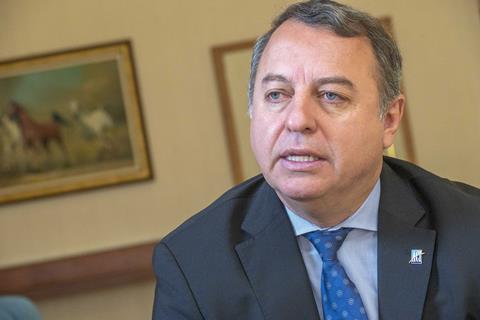 IATA agrees that a number of factors are contributing to the current staffing challenges but tends to avoid advocating for the blunt tool of simply paying people more.
Indeed, when it comes to discussion of higher pay, IATA is naturally conscious of the tricky labour negotiations under way at many of its member airlines. Moreover, it used the AGM to argue strongly against increased charges from airports and other service providers – an argument incompatible with asking those same businesses to take on extra costs by paying staff more.
Careen frames salary increases as a consequence of the disruption – rather than as a lever to resolve it.
"Labour are now raising their hands," Careen states. "But that's not a surprise either because when you are down, it's an opportunity to negotiate. So labour leaders are seeing this as an opportunity to get something more for their staff."
COMMON TARGETS
IATA instead focuses on other solutions when making suggestions for tackling the staffing shortages – ideas that have some common ground with those expressed by airports and the wider industry.
First, Careen suggests that the industry needs to "clear the backlog, get the clearances yesterday" for people who have been offered jobs but are still waiting for security and other clearances to start work.
"This doesn't have to be overly complicated, but for some reason we've made it complicated and that needs to be addressed," he says, adding that governments also need to speed up the processing of passports – another factor that weighs on the ability of people to start work in an industry where cross-border travel is commonplace.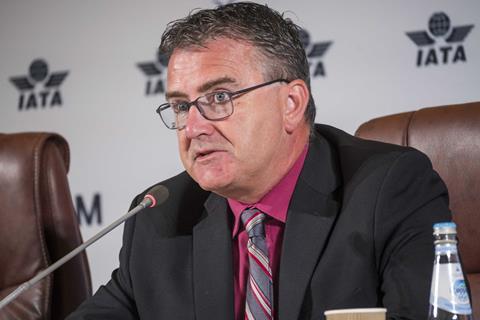 De Oliveira concurs on those points.
"Sometimes if you are looking for a job and you need to wait three months to be confirmed in a job, you might find another job," the ACI World chief states.
Furthermore, Careen suggests improvements are needed to employee on-boarding processes.
"We will work with our industry partners over the course of the next little while… to try to renew interest or rekindle interest in our business," he states. "We want to launch an awareness campaign in terms of why people would want to work in this industry.
"What are the attributes that would make someone want to work for an airline again?"
Working with industry partners is certainly something that appeals to de Oliveira, who says: "Governments, suppliers, airlines, airports all need to work together."
Careen also cites a need to "illustrate career-path maps" for those interested in or just entering the industry.
"You really can enter at the ground level in this business and make it all the way to the top," he insists.
Careen's final suggestion for improvements in the near-term is to "stop training the way we have trained in the past and start looking at different ways of training and appealing to the demographic we are targeting in terms of online training, competency-based training".
He explains: "These types of things are what the next generation want and expect to see. Sitting in a classroom with a book – it just doesn't work that way anymore."
More broadly, airlines and airports also agree that reducing the burden of Covid-related paperwork would make a big difference – whether staffing challenges exist or not – given the significant increase in passenger processing times seen at airports worldwide versus the pre-pandemic norm.
"Passengers are taking more time during the check-in process," de Oliveira says.
ACI World and IATA are, however, accutely aware that individual governments have shown little appetite for the harmonisation of border requirements over the past two years.
LONG-TERM INITIATIVES
Looking to the longer-term, there is also common ground between airlines and airports regarding initiatives that would reduce the impact of staffing shortages, with both IATA and ACI World keen on automation and investments in technology to reduce the number of employees needed, particularly in low-skilled roles.
"If you went on the ramp, we're still doing the same things we've been doing for the past 50 years," Careen says. "Bridges, baggage, those things. That needs to be expedited and will be over the course of the next couple of years."
De Oliveira concurs: "We need to invest in technology – how we can replace certain positions where technology could play a [bigger] role."
IATA further suggests that more could be done on the mutual recognition of security clearances between countries, better retention programmes, the standardisation of processes to make it easier for employees to switch between locations, and the mutual recognition of training credentials.
Before those longer-term ambitions can be realised, however, short-term developments will determine whether capacity moderation remains an important tool for tackling the staffing shortages seen today.
Some of the progress is out of the industry's hands, with airlines and airports conceding it is not in their gift to solve economy-wide staffing shortages.
But there is optimism that the situation will ease. Speaking in Doha during a media roundtable, Emirates Airline president Tim Clark suggests the labour supply-demand dynamic "always finds equilibrium eventually".
Furthermore, both airlines and airports acknowledge that it is in neither party's interests for passenger numbers to be capped for any longer than is necessary.
The key question is whether they can do enough in the coming months to facilitate the return and retention of staff, and therefore stop operational issues enduring into 2023.