Latin American carriers will be using 2022 to try to rebuild what has been lost in the past two years.
Much of the continent effectively shut down during the height of the coronavirus crisis, with some countries' travel restrictions stricter and in place much longer than in other parts of the world.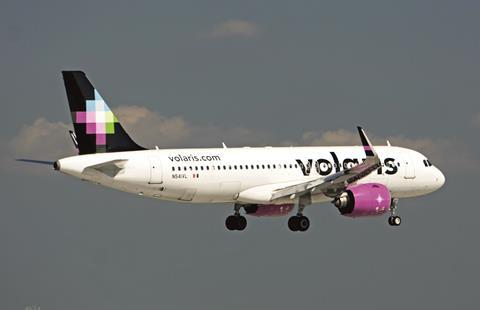 In addition, the governments of Latin America, across the board, denied their aviation industries financial support to manage through it.
Over the course of the past few months, entry bans have been lifted and travel rules eased, allowing the region's airlines to once again begin planning for a post-Covid future. That said, numerous risks remain.
With the Delta variant still raging and new Omicron mutations proving to be even more difficult to contain, Latin America's airlines look to be in for a longer recovery slog, even as the traditionally busy end-of-year and summer travel season launches.
"Due to new variants of Covid-19, it is totally uncertain at the moment how the summer season in South America will develop," says Eliseo Llamazares, head of aviation and leisure for Latin America at KPMG.
HIGH SEASON
That said, it is not for lack of trying. "The airlines are ready to play their crucial role in the socio-economic rebuilding of the region," adds IATA head of Latin America Peter Cerda. "What we have seen across the globe is that as soon as travel restrictions are eased, travel rebounds."
"Latin America and the Caribbean are essentially open for business now, demand is bound to pick up, especially as the southern hemisphere heads into high season."
In some countries, air travel dropped to near zero, and as recently as August 2021 international travel to and from Argentina and Chile was still more than 90% lower than in the same month two years earlier. Domestic travel in those countries during that month was at 68% and 40% lower, respectively.
Mexico, on the other hand, chose to remain relatively open through the global health crisis – and its airlines are thriving as a result.
Low-cost carrier Volaris, for example, has led the way in traffic for several months. The carrier said in October 2021 that it carried 25% more passengers than during the same month in pre-pandemic 2019. The company's third-quarter 2021 profit was double that of the same quarter two years earlier, and all signs point to further growth.
Deutsche Bank's Mike Linenberg says that among the risks for the region in the coming year are regulatory overreach, lack of government support, taxation and infrastructure restraints. Inflation and the rising cost of jet fuel may put an additional damper on airlines' financial bottom lines. "What we need, now more than ever, is co-operation across the value chain," IATA's Cerda says. "Governments need to work on harmonised travel rules which can be checked with standardised digital documentation, while refraining from placing any additional tax burden on the industry."
Llamazares agrees: "Governments should keep the stimulus measures, like lower taxes, in place, to help demand to grow naturally."
Increased demand and widespread vaccination will help fuel that natural growth, but government levies and other surcharges, as well as exchange rate fluctuations, could also dissuade customers from travelling abroad, especially to the USA, a popular destination for wealthy Brazilians and Argentines.
"The South American customer is less elastic than your average US customer," adds Stephen Trent, director of Latin America transport for Citi Research. "The US dollar strength could deter northbound travel from South America, but we still think there is some upside, because there's a lot of pent-up demand."
Spikes in coronavirus cases, leading to new lockdowns and other restrictions on movement, is another risk that cannot be completely ruled out, they add.
RESTRUCTURING PLAN
For Colombian flag carrier Avianca, Chile's LATAM Airlines Group and Mexico's Aeromexico, the priority in 2022 is to reboot after Chapter 11 bankruptcy proceedings, Llamazares says.
All three carriers voluntarily entered the bankruptcy protection process in mid-2020, as passenger demand dropped precipitously in response to lockdowns and quarantine measures designed to mitigate virus spread.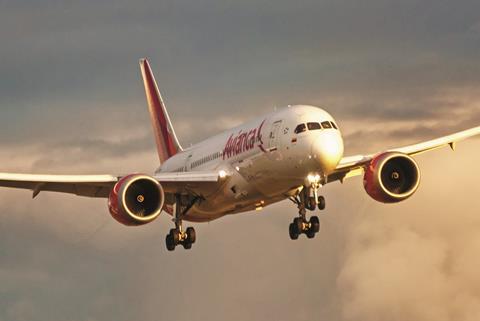 Avianca announced on 1 December that it has completed all of its obligations under the process, after a US court approved its restructuring plan in November.
The other two carriers have submitted their plans, and are expecting their next court dates in the coming weeks.
The restructuring is just the starting gun in the airlines' race to return to profitability. That said, Latin American carriers will have a much steeper hill to climb, in part because of infrastructure constraints even before the pandemic.
"The last time airlines in this region collectively made a profit was in 2017," Cerda says. "We need to reinvent ourselves, work even closer together and effectively communicate the benefits of aviation to governments across the region, urge [them] to work with the industry and invest in adequate infrastructure, in the air and on the ground."
Deutsche Bank's Linenberg says in 2022 the region's passenger air transport industry will still collectively post almost $3 billion in losses, and margins will remain in negative territory.
"The opportunity is in the recovery, as we know the demand is there. Looking at latest trends, domestic markets should recover in 2023, with international traffic in Latin America and Caribbean reaching 2019 levels again late in 2023 or early 2024," Cerda adds.