As the rocky post-coronavirus recovery continues, North American passenger airlines are realising they have to be nimbler in their strategies in order to succeed in the new environment.
With the impact of the coronavirus's Delta variant waning, a new Covid-19 threat – the Omicron variant – rattled the industry in the last few weeks of 2021. Airlines are pulling back on both domestic and international schedules, worried that a hard-to-contain Covid-19 variant may make more of an impact on the recovery than previously thought.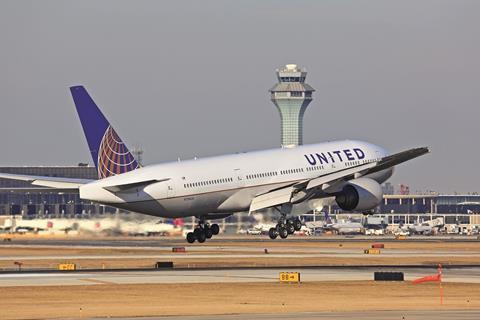 In 2022, airlines are going to be more careful to not make the same mistakes they made in the mad rush to bring back capacity in 2021. Their new challenge is to figure out the right balance.
And as the market shakes out, analysts say that the North American single-type, low-cost carriers will probably emerge from the crisis in 2022 in a better position than their major flag carrier peers.
With legacy carriers upgauging fleets and the dreaded pilot shortage hitting their regional partners hardest, majors such as United Airlines, Delta Air Lines and American Airlines are facing more open questions as they rebuild their networks and feel out a balance that could be successful in a post-coronavirus environment.
"The ultra-low-cost carriers have just one fleet type, they don't have this added complexity, or have to deal with salaries and benefits of regional pilots versus mainline and widebody pilots," says Citi Research aviation analyst Stephen Trent.
"They don't need two or three different kinds of flight simulators. Everybody can go through the same training. So that uniformity is going to be important, especially when you need extra slack in the system."
In 2020, passenger airlines could not shed staff, store aircraft and cut routes fast enough in a multi-pronged effort to stop hemorrhaging cash, as the virus tore around the world.
In 2021, they could not bring them back fast enough. Some were overwhelmed by the surprisingly quick rebound in summer demand, and threw capacity at the market without considering what it would do to their already exhausted, depleted workforces. That rapid growth, coupled with unpredictable weather, disrupted tightly synchronised schedules, leading to several near-meltdowns as carriers struggled to co-ordinate pilots and flight attendants with aircraft that were out of place, or out of rhythm.
REACTION TIMES
"No one can get around air traffic control delays, or a storm, but there are absolutely big differences in terms of how efficiently some carriers can react versus others," Trent adds. Southwest Airlines, Spirit Airlines and American have suffered the consequences at different times in the past months, and each has tried to deal with it in a different way.
While Florida-based Spirit has reduced flights, thereby cutting into growth, Southwest has gone on a hiring spree, and is aggressively building out capacity and labour force, Trent adds.
Pilot retirements and long-term leaves in 2020 have left a significant hole in the airlines' seniority rosters, with some losing up to 20% of their senior pilots as a result of the crisis. And while it created opportunities for younger flightcrew, it also resulted in a training backlog that was not easily relieved, and plenty of flightcrew slots at the regional carriers to back-fill.
Consultancy Oliver Wyman said in a study published earlier in 2021 that North America will probably need an additional 12,000 pilots by the end of 2023, and 20,500 by the end of the decade. Regional airlines, which pay pilots less and fly shorter routes, could see up to 40% turnover in their cockpits. Some have resorted to offering pilots signing bonuses that are sometimes higher than their annual salaries.
That shortage prompted United to announce cuts to flights operating to some secondary cities, mostly in the Midwest. United chief executive Scott Kirby said in November: "It's down to pilots. The pilot shortage is now real; we don't have enough pilots to fly all the airplanes. It's very simple."
"If you are one of the ultra-low-cost carriers, you don't need to sweat about whether you have enough pilots type-rated on a certain aircraft in one location or not," Trent adds. "I think that simplicity is going to play in the favour of the discounter."
And it is not just pilots, adds Helane Becker of US investment bank Cowen. "The biggest issue we see for 2022 is that supply of seats will be lower than investors are estimating because of gating factors, including a lack of pilots, mechanics and customer service agents, among others," she adds. "Wage rates are increasing for entry-level workers, which will put pressure on operating margins. Another headwind is higher jet fuel prices, which will limit capacity growth and pressure margins."
As for international demand, the Omicron variant of the coronavirus has thrown a wrench into initial expectations for a robust no-holds-barred recovery. Companies such as Google are once again delaying their employees' return to offices – thus delaying corporate travel's rebound – and leisure travellers are wary about getting stuck overseas, or having to quarantine when they come home.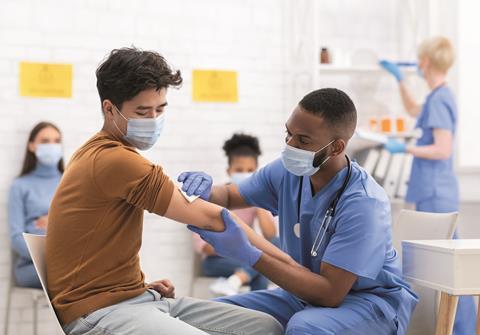 According to Deutsche Bank, daily traffic has once again fallen, since November.
"Globally countries have tightened their border restrictions, and travel booking sites saw a drop in international travel searches," the bank's aviation analysts wrote on 6 December. "Airlines globally have started seeing pressure in short-term departures [and] unanimously, all major operators have expressed concern for near-term schedule realignments.
"Irrespective of the new virus's lethality or vaccine efficacy, the uncertainty is likely to impact short-term international travel," they say.
According to a report from Bloomberg Intelligence, capacity cuts in the first quarter of 2022 are increasing, and there is no telling how long that will continue.
"New Covid-19 threats may hurt [first-quarter] demand and the chances for a strong spring bounce. Uncertainties over the Omicron variant add to travel concerns and may delay office returns, which would set back the business travel recovery and hurt full-service carriers most."