The new year in Australia began with sobering news: international borders will likely remain closed for most of the year, even as an inoculation drive against the coronavirus gets underway across the country.
The news, which will put a dampener on the Australian airline industry's plans for an international restart, underscores how challenging things will remain in 2021 after a dismal 2020.
Australia will enter 2021 seeing a significantly different airline market: the arrival of a new challenger on the mainline domestic network; the re-emergence of the country's second largest carrier from the ashes of restructuring; as well as a marked emphasis towards domestic and regional travel.
This year, the coronavirus outbreak will continue to cast its shadow on the market. While Australia has largely had success in managing the pandemic, it has imposed a number of interstate border closures, amid periodic surges in coronavirus cases, most recently in Brisbane and Sydney.
DOMESTIC LEADING THE WAY
As international travel remains woefully in the doldrums, Australian carriers such as Qantas have pinned their hopes on their domestic network.
In the Reuters Next virtual conference on 14 January, Qantas chief Alan Joyce expressed confidence of a strong domestic market rebound, led by visiting friends and relatives, or VFR, travel. He noted that there is enormous pent-up travel demand among Australians.
This has manifested itself in two ways: airlines have in recent months breathlessly launched a slew of domestic and regional routes to tap into travel demand, and have rolled out discounts.
It is a trend that will stay for most of the year: the Australian government has also signalled its intentions to stimulate the domestic tourism market, while keeping its international borders shut.
NEW PLAYER ENTERS THE FRAY
In 2021, Australia's domestic airline market will see the arrival of a new entrant, one that has not kept silent about its intentions to take on its larger compatriots.
Regional Express, which hitherto operated a fleet of turboprops serving regional Australia, jumped into the ring in late September, when it firmed plans to serve the mainline domestic network, through the acquisition of up to six Boeing 737-800s.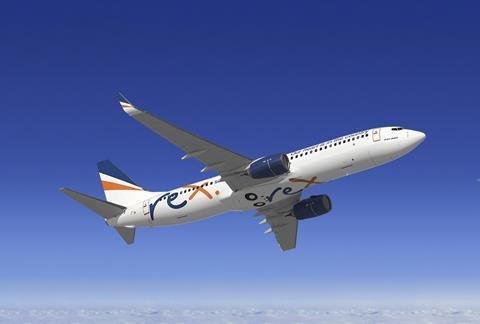 As early as May 2020, the carrier was already studying operations between capital cities, marking its first foray into a market dominated by the Qantas Group and Virgin Australia.
Rex pressed on with plans to roll out capital city flights, and by November took its first jet aircraft, a former Virgin Australia 737.
That same month, it secured A$150 million ($117 million) in funds from PAG Asia Capital to support its launch of narrowbody operations.
By the end of 2020, Rex received the regulatory nod to commence jet operations in March, paving the way for trunk operations. The carrier will begin flying the jet aircraft between Sydney and Melbourne, and has plans to expand to Brisbane.
VIRGIN RISES FROM THE ASHES
Also muscling in on the domestic market is a rebooted Virgin Australia, which has emerged from administration under new owners Bain Capital.
With a completely new management team at its helm, the new Virgin Australia is aiming for the mid-market segment, with a focus on the domestic and short-haul market. The carrier will also operate a simplified fleet of just 737s.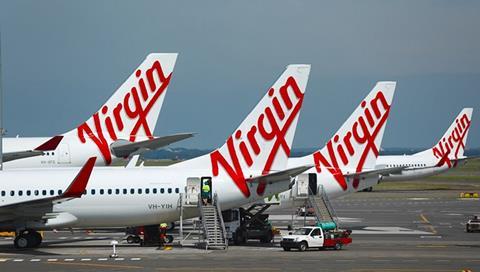 Taken together, it is a hard reset for the carrier, which once flew widebodies like 777-300ERs and Airbus A330s to destinations as far afield as Los Angeles.
But newly-minted chief Jayne Hrdlicka is confident of the new business model. Shortly after taking the helm at the carrier, Hrdlicka said on 18 November that "Australia already has a low-cost-carrier and a traditional full-service airline, and we won't be either".
Post-administration Virgin Australia, she added, has "removed an enormous amount of complexity from our business, greatly improved our cost base", making it a far more competitive airline now.
ROOM FOR MORE THAN TWO?
It is clear the domestic airline market in Australia is shaping up to be a battle royale in the months to come.
While hoping to make inroads in trunk domestic operations, Rex is also fiercely guarding its regional turf, calling out arch-nemesis Qantas on several occasions.
One strongly-worded criticism levelled at Qantas in December slammed the latter's "opportunistic strategy of flooding the regional airline market with excess capacity". This was after Qantas launched a slew of new regional routes aimed at tapping into pent-up travel demand.
Labelling it "a predatory strike to destabilise", Rex has urged the Australian government not to fund Qantas' regional expansion efforts.
Qantas' Joyce himself has also had his own take on its regional rival, saying at the January Reuters Next conference that it was likely Australia could only sustain two mainline carrier operations.
He also said he was unconcerned with Rex's entry into the market, noting that Qantas, with its low-cost unit Jetstar, has "massive scale" in the domestic market. Rex, he noted, was a "long distance behind".
Virgin Australia too has been actively doling out heavy discounts - and frequent flyer perks - on its domestic network, in the hopes of getting its share of travel demand.
Analysts are mixed on how things will turn out for the three players.
Ailevon Pacific Aviation Consulting (APAC) managing director Oliver Lamb says: "Many commentators have said that Australia cannot sustain more than two domestic carriers, but that under-estimates the growth in the Australian market, as well as the evolutionary 'niches' in which each carrier has developed a speciality."
He adds: "Australia is lucky to have a competitive, high-quality and open domestic aviation market. This dynamism – whether it's new entrants or the occasional dramatic exit – means more choice for Australian travellers."
Independent aviation analyst Brendan Sobie points out that Rex's ability to gain market share in trunk routes will hinge on whether interstate border closures kick in again.
THE BORDER CONUNDRUM
Indeed, the analysts tell FlightGlobal that one key overarching theme for the year will be that of borders – both domestic and international.
APAC's Lamb tells FlightGlobal that Australian carriers "stand to benefit" from an increased desire to travel, especially to points previously overlooked by international travellers.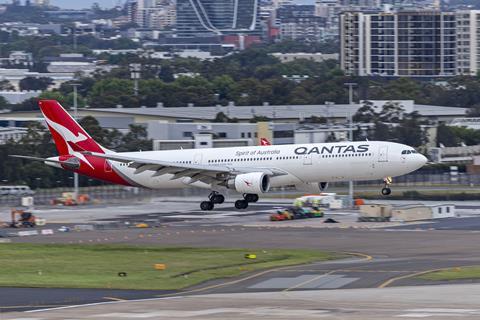 Sobie offers a slightly different take. He notes that for most of 2020, domestic traffic in Australia hovered around 15-20% pre-pandemic levels, and was "well below the global average for domestic recovery". Even by the end of the year, it barely hit 50% of pre-pandemic levels.
It is "disappointing given that Australia has had far fewer Covid-19 cases than most other similarly-sized countries that have enjoyed much stronger domestic traffic," Sobie adds.
"Australia needs to relook at its internal policies or risk further setbacks for its airline sector," he says.
Both Lamb and Sobie agree that the lack of international travel is harming the Australian carriers, especially Qantas with a larger exposure to the international market.
As Sobie puts it: "[How] quickly the domestic aviation market recovers will be more driven by internal politics and whether borders reopen."
Adds Lamb: "There's no question that a lack of international demand will harm Australian carriers – both in terms of the revenue that international flights brought to Qantas' balance sheet, as well as the 'feed' that international travel demand generates for domestic flights. While increased domestic demand will certainly help, international demand is an essential component of returning many markets back to pre-Covid levels of service."
Still, analysts note it is an exciting year ahead for the country's carriers. APAC's Lamb tells FlightGlobal: "Never before has Australia seen three well-resourced domestic airlines with such outstanding management – and, at a time of unprecedented challenges. It's a true credit to those airlines' management teams, and to the policy settings that have meant that our airlines are as market-oriented as they have needed to be."