While the impacts of the Covid-19 pandemic will be felt by airlines for some time yet, the variety of stories behind this year's award recipients reflects the extent to which the industry has moved beyond crisis mode
Alaska Airlines' Ben Minicucci, Pegasus' Guliz Ozturk and Singapore Airlines' Goh Choon Phong were among those recognised at this year's Airline Strategy Awards on 16 July in London, alongside former American Airlines chief executive Doug Parker.
The awards – which have been held since 2002 – recognise individuals, airlines and companies supporting air transport that have demonstrated dynamic leadership and clear vision.
The other individual winners on the night were Atlas Air's respective former and current chief executives John Dietrich and Michael Steen, JetSmart chief executive Estuardo Ortiz, and Airlink chief executive Rodger Foster. Airline awards went to Air New Zealand and Volaris for ESG and digital leadership respectively.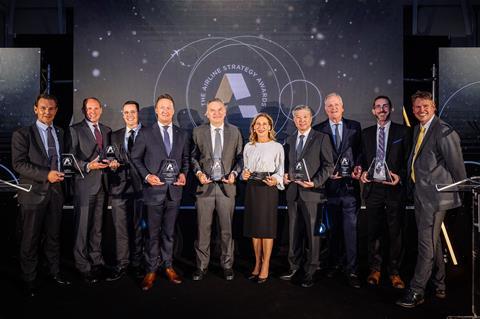 "While the impacts of the Covid-19 pandemic will be felt by airlines for some time yet, the variety of stories behind this year's award recipients reflects the extent to which the industry has moved beyond crisis mode," says Graham Dunn, executive editor at FlightGlobal and host of The Airline Strategy Awards.
"With more space to shine in the normalising environment, the industry's impressive leadership talent provides reason for optimism that strategic opportunities can be seized upon and that short- and long-term challenges can be overcome."
Executive Leadership: North America – Ben Minicucci, Alaska Air Group
Ben Minicucci's leadership of Alaska Air Group is a success story that touches many of the industry's biggest themes – all from an airline that is up against formidable opponents in the shape of the US majors.
"They punch above their weight," a judge said.
The group entered 2023 in a strong position, having recorded impressive financial results for the full year. There was no guarantee of that success, given Alaska Air's markets were among the most affected by Covid-19 restrictions in the early months of the pandemic.
But it recovered well in 2021, then saw record revenue in 2022.
"Despite many challenges during the year, we ran one of the best operations, signed five new labour deals, and executed the majority of our single fleet transition," Minicucci said when the 2022 figures were announced earlier this year. "The results we posted today signal how well our teams are navigating this recovery."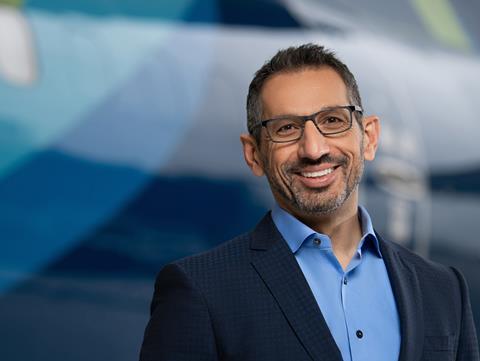 The business's strong share price performance this year, relative to its peers, reflects the fact that it remains on track to deliver an industry-leading pre-tax margin for full-year 2023.
And Minicucci – who became chief executive in March 2021 following a long carrier with Alaska Airlines – has been delivering what judges agreed was an "impressive" update to the group's strategy, which now benefits from the full integration of Virgin America.
Today, operations are already growing above pre-Covid levels, underpinned by an accelerated transition to an all-Boeing 737 fleet for mainline operations and an all-Embraer E175 fleet for regional flights. The carrier has also invested in its guest experiences and infrastructure at its hubs, and ensured that key workers are covered by fresh labour agreements.
Membership of the Oneworld alliance has also enabled it to strengthen its partnership with American Airlines and others.
Judges also cited Alaska's continued strong focus on ESG issues under Minicucci's leadership, including its standout goal of achieving net-zero carbon emissions by 2040, which is pushing it to investigate a range of emissions-mitigation measures.
Furthermore, they noted that Alaska is firmly committed to a diverse workforce, again marking it out as an industry leader.
"They're working hard on the ESG side," a second judge said.
Ultimately, judges said Minicucci demonstrates how airline leaders can successfully meet the needs customers, employees and shareholders alike.
Executive Leadership: Europe – Guliz Ozturk, Pegasus
Turkish low-cost carrier Pegasus has been a standout performer in Europe over the past 12 months, under the leadership of chief executive Guliz Ozturk – a pioneer among female leaders in the country's aviation sector.
It may not be the biggest low-cost force in Europe by fleet size, but it has a compelling story that touches on many of the industry's biggest themes.
"It's a successful low-cost airline, it's going through a digital transformation and it made a profit it 2022, which not many carriers did," a judge said.
Indeed, since becoming chief executive in May 2022, Ozturk has built on the work of her predecessor Mehmet Nane and guided Pegasus into a strong position as it powers out of the Covid-19 crisis.
A record financial performance in 2022 was delivered through an ongoing programme of flexible capacity management, competitive pricing, ancillary revenue growth, cost-control, strong digitisation efforts and operational efficiency.
"They had the highest EBITDA margin in the industry last year… it's something that should be recognised," another judge said.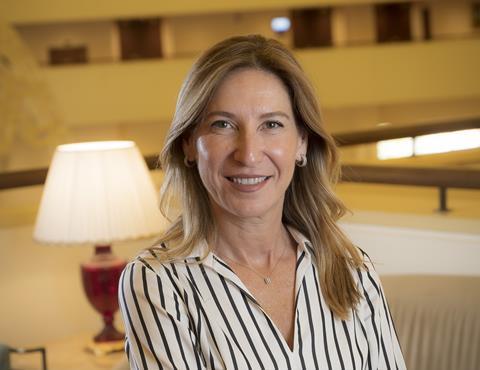 That impressive performance has continued into 2023, as Pegasus grows its fleet and expands its international network into Europe and the Middle East. Notably, its first-quarter 2023 revenue was more than 50% above its 2019 performance.
Amid those impressive financials, the airline's heavy focus on digital transformation particularly impressed the judges. Pegasus provides real-world examples of a business embracing trends such as the Internet of Things, big data, blockchain, self-service and mobile technologies and artificial intelligence.
Judges noted that it has also excelled in the more traditional budget carrier sphere of ancillary revenues, with such income powering impressive rises in revenue over recent quarters.
"Pegasus has done an excellent job, particularly its emphasis on ancillaries," a third judge stated.
Judges further highlighted Ozturk's work on gender diversity, as she leverages her position as a pioneer among female leaders in the country's aviation sector.
Today and in her previous role as chief commercial officer, Ozturk has worked hard to promote diversity and gender equality within the company, through efforts such mentoring programmes, flexible terms for employees and speaking out on the issue at industry events.
Furthermore, Pegasus has a strong focus on sustainability. Among other achievements, judges cited it as an early adopter of sustainability-linked financing arrangements.
"Pegasus have done a really good job across a range of areas," a judge concludes.
Executive Leadership: Asia-Pacific – Goh Choon Phong, Singapore Airlines
While many of its peers in the Asia-Pacific region were still reeling from the effects of the Covid-19 crisis, Singapore Airlines was confidently poised to take advantage of the chance to fly people again, once restrictions were lifted.
Under the continued strong leadership of chief executive Goh Choon Phong, the group has therefore emerged confidently from the Covid-19 crisis, keeping its status as a leading light in the region.
That reflects important moves made by Goh to ensure Singapore Airlines kept its workforce plentiful and on an operational footing, ready for countries to open their borders again – a key development for an airline that has no domestic market to fall back on.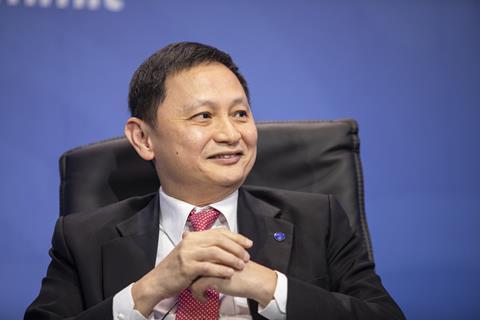 More than that, however, judges were impressed that Goh still took the opportunity to transform the business during the pandemic downturn, rather than solely relying on equity injections and past successes to see it through.
"It has emerged as a more nimble, resilient and diversified company," one judge said.
Indeed, judges complimented the group's three-year transformation programme, which was launched in 2020 and saw strong progress in terms of revenue improvements and cost-cutting, as well as staff development to ensure it was skilled-up for the future, and a streamlining of its executive approvals processes. It also delivered on the digital side of the business – an area that drew particular praise from the panel.
"It is not just about managing the crisis and getting ready so that we could be first off the blocks when the recovery came, it was also about preparing ourselves for the future," said Goh late last year.
Singapore Airlines has also taken the opportunity to form closer ties with several other carriers over the past few years, judges noted, including a proposed joint venture with Garuda Indonesia and recent agreements with carriers including Thai Airways International and Vietnam Airlines.
And crucially, its bet on India might pay off, judges noted, with the group's multi-hub strategy beginning a fresh era through its stake in the "new" Air India.
"SIA did a really nice move with Vistara and Tata… and they've now got a really nice foothold in India, which is probably the next China of aviation – it's huge," another judge said.
Moreover, judges were impressed by the group's use of Scoot as a genuine growth asset for the business, rather than as a defensive move against budget opponents.
"It's moved into a new phase as a hybrid airline, where it is developing its low-cost subsidiary, not with the primary aim of competing with the low-cost carriers, but it has two models working closely together and putting equal emphasis on both," a judge observed.
It may not be a new story that Singapore Airlines is in a strong position within the region, but Goh's leadership has ensured it continues to be one step ahead of its peers.
Executive Leadership: Latin America – Estuardo Ortiz, JetSmart
Under the leadership of founding chief executive Estuardo Ortiz, Latin American airline JetSmart has made an impact that belies its size over the past few years.
The Chile-based ultra-low-cost carrier has been making strides through organic and inorganic growth since its launch in 2017, notably in the tough intra-region markets.
"I consider them to be the first true intra-Latin America low-cost carrier," said one judge.
Judges were impressed by several aspects of the Indigo Partners-backed carrier's story, noting that the odds were stacked against its success in a region where regulation and government red tape tend to weigh on cross-border operations in particular.
And despite the extra challenges created by the Covid-19 pandemic, which hit just as the carrier was ramping up operations, Ortiz has ensured that JetSmart emerged confidently from the crisis. Today it has bases in its home country, Argentina and Peru, and further international expansion is likely – including plans to launch a base in Colombia later this year.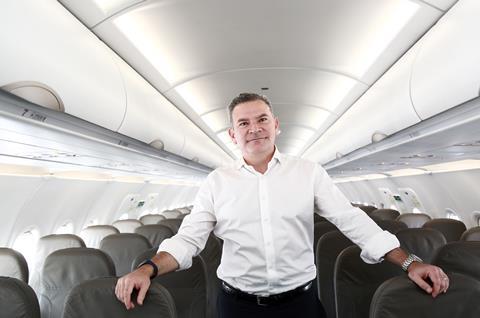 "We have this vision of reaching out to every country, to every city in South America, that every South American who wants to travel by air can do it," Ortiz told Airline Business last year.
JetSmart's expansion focuses on offering new, point-to-point routes that do not necessarily go through traditional hub airports.
"When we see the market in South America, we don't see the air travel market, we see the entire transportation market – and that's a big difference," Ortiz said. "It's not market share we're looking for, it's market stimulation.
"Instead of celebrating the frequent flyer like other airlines do, we love to celebrate the customers who have never travelled by air before."
As that strategy proves successful, judges complimented the airline's focus on maximising efficiency and its ambition to have the lowest cost in the market, as it works to build its fleet past the 100-aircraft mark by the end of the decade.
They also noted that JetSmart has not been afraid of bold moves, such as the acquisition of Norwegian Air Argentina.
Showing the airline's maturity and further impressing the judges, JetSmart is working under a commercial partnership with American Airlines, through which the US major has invested in the carrier
"My hat goes off to JetSmart," another judge said. "What it has done and achieved so far is very promising."
Executive Leadership: Africa & Middle East – Rodger Foster, Airlink
While Rodger Foster had led South African regional carrier Airlink for more than 30 years, it is the airline's successful recent reinvention as an independent operator in its own right, flying in one of the toughest of markets, that has caught the eye.
"It is a small airline doing great things," noted one judge, of the Embraer regional jet operator which has branched out on its own.
The carrier had until early 2020 operated as a franchise carrier for South African Airways. However, Airlink ended its 23-year-old franchise agreement with SAA amid the latter's financial restructuring, taking the decision to itself operate a number of routes that were to be dropped.
To support that move the airline formally changed its name from SA Airlink to Airlink in October of that year and began operating under its own 4Z designator code. It launched a new livery the following month to mark its move to standalone operations. This transition was achieved largely against the backdrop of the Covid pandemic.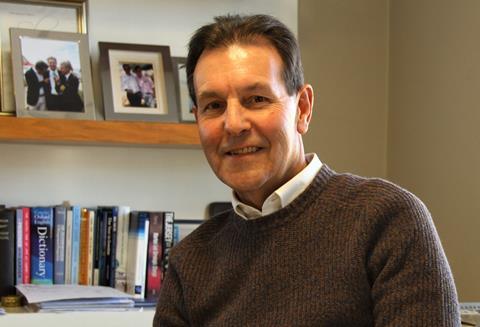 "The subtle, but significant, name change is a key element of our re-positioning, recovery and growth strategy," Foster said at the time. "Independence and freedom are Airlink's core propositions."
Under Foster's leadership, Airlink has turned a challenging situation into a market opportunity. The carrier has impressively seized the chance to establish itself as a new independent carrier in South Africa, building a strong domestic and regional network. The airline now serves 45 destinations across 13 African countries.
Through these actions, Airlink emerged to become South Africa's largest independent airline as measured by flight movements. It has done so with a fleet of more than 60 Embraer regional jets, paying particular focus to its on-time performance.
Airlink pitches itself as a premium regional carrier, and that positioning is underlined by its building of a network of partnerships. It has struck codeshare agreements with major global airlines Emirates, Qatar Airways, United Airlines and perhaps most notably British Airways – where it replaced the latter's collapsed South African franchise carrier Comair.
Airlink is also now easing into a broader Africa strategy, announcing in November 2022 that it was acquiring a 40% strategic equity holding in privately owned Windhoek-based FlyNamibia in an investment which will accelerate Namibia's post-pandemic recovery.
Judges note that Airlink's successful strategy shift is repeatable elsewhere. "You don't have to be a huge airline with huge financial resources to succeed. It is a model for Africa. It shows to others what can be done," another judge said.
The Airline Business Award – Doug Parker
Few airline leaders have taken such an active role in the shaping of the modern, consolidated and more resilient US airline industry than Doug Parker, winner of this year's Airline Business Award.
Parker this year stepped down as chairman of American Airlines, an airline he first entered the industry with as an MBA recruit in its finance department in 1986. The scale of the airline group he leaves behind is testament to the driving force Parker has been in leading consolidation within the US market.
After a stint in Northwest Airlines' finance department, Parker joined America West Airlines as chief financial officer in 1995 before later becoming chief executive in 2001 – starting an extraordinary 21 years at the helm of a carrier which, following two reverse takeovers, would ultimately see him lead the biggest airline in the world.
The timing of that first appointment, 10 days before the 9/11 terror attacks, could hardly have been tougher. During that period Parker proved his worth by securing vital US funding for the carrier, preventing it from a formal restructuring.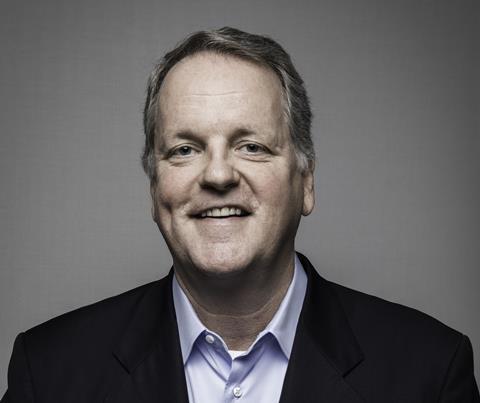 However, it was in the journey of consolidation and the gaining of strength to better withstand such crises where Parker made his mark. After a period of restucturing, America West launched a takeover attempt of US Airways in 2005, pulling off a reverse-merger the following year. The new airline retained the US Airways brand but was led by the America West team.
Parker and consolidation were not finished there. While the route to the next step was not straight-forward, after talks with Delta Air Lines and United Airlines came to nothing, the opportunity arose to acquire American Airlines out of its formal restructuring in 2013.
The merger brought together airlines with combined revenues of almost $39 billion and 170 million passengers. By 2022, even after the impact of the pandemic, American group revenues were closing on $50 billion and passenger levels on the way back to the pre-pandemic high of 215 million.
It also brought, at least until the pandemic hit, profitability. As US carriers embarked on the most impressive financial performance in their history, Parker would later draw attention with his bold assertion that American Airlines and the industry would be profitable in good and bad years.
Asked about his confidence in an Airline Business interview in 2018, Parker first joked that he did say "think" in his comments. But he added: "I do believe the industry has been transformed fundamentally and structurally in a way that it's a real business now. There are lots of companies and businesses that don't lose money ever, it's just the airline business did it every other year."
While the Covid-19 pandemic provided an unwelcome reminder of how airlines remain at the mercy of wider events and shocks, that the modern day American Airlines was able to follow last year's profit return by delivering a first-quarter profit this year for the first time since the crisis underlines the resilience the US airline industry and Parker's vision have achieved.
Air-Cargo Leadership – John Dietrich and Michael Steen, Atlas Air Worldwide
Atlas Air Worldwide's success story culminated earlier this year, as a deal to take it private reflected the high value investors saw in the US air-cargo player.
"They are world-leading in what they are doing," said a judge.
Indeed, an investment group led by Apollo Global Management completed its acquisition of Atlas in March, in an agreement that saw Atlas shareholders receive a significant premium to the company's share price.
Judges noted that the transaction validated the work done by the leadership team over recent years.
At the time of the deal, Atlas was led by chief executive John Dietrich, who had succeeded Bill Flynn at the beginning of 2020, after a long career with the company. Dietrich has since retired, but Atlas has continued its tradition of picking long-serving executives for the top role, with chief commercial officer Michael Steen stepping up in May.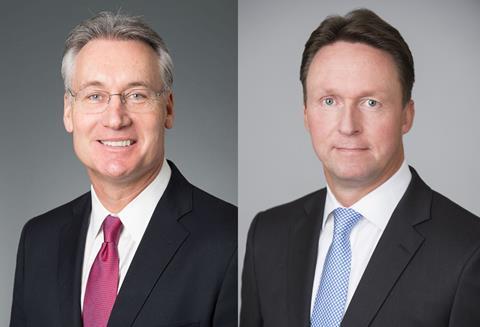 Dietrich's time at the helm of the company was marked by the continuation of an effort to expand and diversify Atlas's service offerings, notably during a Covid-19 crisis that created opportunities and challenges aplenty for air-freight players.
With an ever-growing fleet, Atlas under Dietrich continued to push into express, ecommerce and passenger services, and the aircraft leasing business, alongside traditional air cargo functions.
"They have a complex and diversified business model," another judge noted, describing this as a positive strategic move in an often-challenging air-freight market.
Describing Atlas as "successful and robust", judges complimented its diversified suite of services across ACMI, CMI, charter and dry leasing, highlighting an enviable customer base of shippers, forwarders, airlines, express operators and charter purchasers.
Furthermore, the company has outpaced the market and taken share in recent years, judges noted, boosted by initiatives such as a landmark deal with ecommerce giant Amazon, which was initiated in 2016.
Atlas was also front and centre of an historic industry moment earlier this year, when it took delivery of the final 747 to emerge from Boeing's factory.
"It's an interesting model and they've done very, very well for many years," a judge said. "They are a standout player here."
Digital Leadership – Volaris
Since founding Volaris in 2005, chief executive Enrique Beltranena has been determined to give the Mexican low-cost carrier a digital heartbeat.
He once said: "Volaris is a digital company that just happens to fly planes."
Under his leadership, the airline has capitalised on the ability of a start-up to build a digitally centric business from a clean sheet of paper, avoiding the legacy of discrete and complex systems that often prevent an established carrier moving quickly to enhance the business in a seamless digital manner.
Volaris has pioneered a raft of digital products and tools, all based on the principle of customer self-service, launched in the past two-to-three years.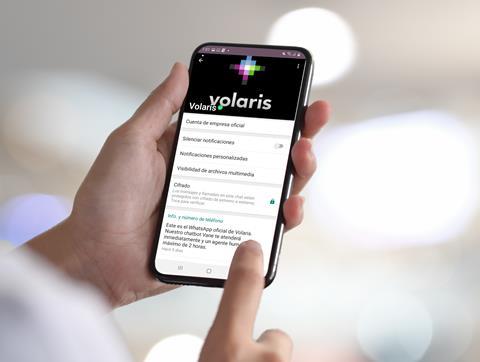 As one judge notes: "Volaris has taken an integrated approach, consistently pioneering digital technology and solutions over the past few years to drive revenue, improve customer service and reduce costs."
Its philosophy when faced with a business problem is "rather than putting more people on it, we see how we can automate and move to a digital platform", says Daniel Gelemovich, digital marketing director at Volaris. "This is cheaper and helps improve customer satisfaction."
During the pandemic, Volaris used the down time to relaunch its website and develop an app that shows personalised offers depending on the traveller's itinerary. Over the past three years sales made via its app have risen from 15% to 20% of the total. By the end of 2022, Volaris had reached a point where its web- and app-based ancillary sales were 42% of its total revenues.
One of the most successful digital tools developed by Volaris is an automated disruption handling system that manages flight cancellations virtually. It eliminates the need for call-centre agents to intervene in all but the most complex of customer itineraries.
This was developed in the months after Covid, spurred by congested customer service lines at the call centre. The system automatically delivers push notifications (either by SMS or WhatsApp) to customers if a flight is cancelled, offering a voucher for 120% of the ticket value towards a future flight or options to move the itinerary. There is no cost to move the flight and no human intervention.
The system came into its own following the travel chaos caused in the US and North Mexican markets by Storm Elliot in December 2022. Volaris is consistently achieving an 80% acceptance rate of travellers being able to self-manage flight rebooking due to an irregular operation.
Despite a strong increase in traffic, the carrier's digital service focus means it has only hired 2% more agents.
"From day one, Volaris has been built with the mission of making as much as possible automated, using digital technology in a smart and appropriate way," observes another judge.
ESG Leadership – Air New Zealand
Air New Zealand is demonstrating that smaller network carriers can play a strong role in decarbonisation and diversity strategies and embed them into the core vision and mission of an airline.
"Air NZ has a very comprehensive and clear strategy on both fronts," says a judge.
Air New Zealand kicked off a pioneering sustainability effort in November 2022 with the "Mission Next Generation Aircraft" project.
This is an accelerator programme to progress two ambitious goals: fly its first commercial demonstrator flight from 2026; and begin replacing its 23-strong Q300 domestic fleet with a more sustainable aircraft – likely with green hydrogen or battery hybrid systems – from 2030.
Air New Zealand chief executive Greg Foran says the carrier aims to lead the world in introducing a more sustainable fleet: "We know these goals are ambitious, but ambition is exactly what is required to make this new technology a reality."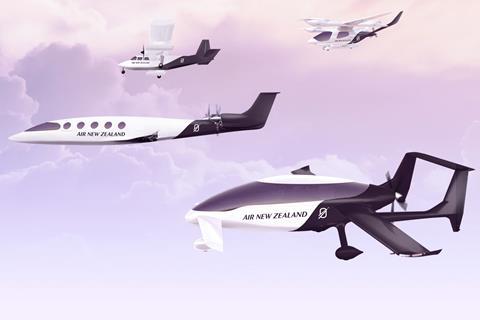 In February 2023, it named Heart Aerospace, Embraer and Universal Hydrogen as new partners in Mission Next Generation Aircraft, joining Airbus and ATR as long-term partners for the airline as it seeks not only a sustainably powered regional aircraft from 2030 but also clean energy and infrastructure.
This innovative aircraft development project forms a key part of Air New Zealand's Flight NZ0 "journey" or plan, revealed in 2022, to reach net-zero carbon emissions by 2050. Other key parts of this plan are the use of SAF; continued fleet renewal; operational carbon efficiency; and carbon removal solutions.
Furthermore, the airline says that its Diversity, Equity & Inclusion strategy holds the carrier accountable by setting out how it will create a truly inclusive workplace for its people and how it will become a champion of diversity, equity, inclusion and belonging.
One of Air New Zealand's key metrics is to increase the percentage of women on the airline leadership Team to 50%. In FlightGlobal's 2022 survey of the number of women in the C-suite, it noted that ANZ was one of only five carriers that employed women in three of the six surveyed C-suite positions.
In November 2022, Air NZ appointed Kiri Hannifin as chief sustainability officer, a newly created position in the airline's C-suite, in a move applauded by the judges.
The carrier has also set the targets in a raft of strategic diversity initiatives, including an increase in the number of women in people-leader roles to 39% by 2025, and an increase in people leadership roles by Maori and Pasifika employees to 20% of by the end of 2025.
The Airline Strategy Awards took place in London on 16 July 2023