An AirAsia consolidation with its medium-haul affiliate AirAsia X would bode well for both carriers – and is a long time coming – given that both companies are starting to overlap in operations.
On 29 November, Malaysia-based Capital A – the investment holding company formerly known as the AirAsia Group – disclosed plans to divest its airline interests to AirAsia X.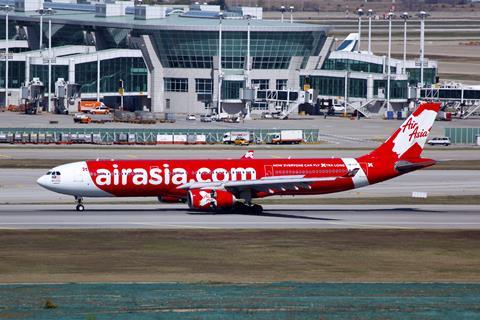 The company outlined these plans as it sought for an extension from the Malaysian stock market to submit "a holistic regularisation" plan, after it was labelled a 'PN17' company – a categorisation for distressed entities.
Shares received in exchange for the aviation businesses will be distributed to Capital A shareholders, which will retain direct interest in the aviation businesses via AirAsia X post-restructuring.
AirAsia X chief Benyamin Ismail stresses that while both groups will be consolidated, all airlines "will remain separate" in their operations.
But, he notes, "the acquisition of the short-haul airlines under one consolidated group will create synergies with AirAsia X's mid-range operations".
The consolidation is not the first of its kind – at least in the region. In 2017, Singapore Airlines' short-haul low-cost unit Tigerair was absorbed into Scoot, which operated to medium and long-haul cities.
Amid a flurry of airline mergers and acquisitions in recent months – Air India's merger with sister carrier Vistara was announced the same day, for example – observers say the consolidation of AirAsia with AirAsia X is a "logical" step as the latter carrier completes restructuring, and the short-haul operations are looking to clear its PN17 status.
Endau Analytics founder Shukor Yusof is of the view that Capital A's management was "keen to consolidate both entities with this approach given the recent completion of AirAsia X restructuring, which include [founder and Capital A chief Tony Fernandes] also exiting as [acting CEO], and Capital A hoping to clear its PN17 status".
Independent aviation analyst Brendan Sobie tells FlightGlobal that consolidation was "logical": having one AOC in Malaysia operating both short and medium-haul flights is "a much better and cleaner structure". Another combined AOC could be based in Thailand, with Thai AirAsia X and Thai AirAsia integrated.
This is especially so as both carriers have in recent months – as they recover from the pandemic – began overlapping areas of operations.
For instance, Malaysia-based AirAsia Berhad has in its fleet an ex-AirAsia X Airbus A330, and had previously wet-leased the widebodies from the medium-haul carrier. Sobie also notes that the airline has applied to – and secured – Australian approval to launch services to the country, a market previously served only by AirAsia X.
Likewise, AirAsia X deploys its widebodies on short-haul high-density flights to Kuching and Kota Kinabalu in east Malaysia, as well as to Bali – areas usually reserved for the short-haul operator.
"The four hour rule that separated the two airline groups prior to the pandemic never made sense. There is an increasing role for widebody aircraft on short haul (less than four hours) trunk routes and an increasing role for narrowbody aircraft on medium haul (four to eight hours) routes," says Sobie.
He points out that one challenge in integrating operations would be the transfer of traffic rights, given that both carriers operate under separate AOCs. However, these "integration issues" are "manageable", says Sobie, citing the Tiger-Scoot merger as an example.
It is likely the move is the "first step in a wider restructuring", especially given that the airline units are not in the best financial shape, he adds.
"The process of cleaning it all up and bolstering AirAsia's long term position will be difficult and could be painful for some suppliers. AirAsia is still a strong brand and a leader in Southeast Asia's aviation market, which should enable it to ultimately emerge stronger."
Story updated with clarification on AirAsia/AirAsia X's A330 fleet.