Airlines and airports say governments must use the 41st ICAO Assembly – which begins this week in Montreal – to formally commit to targets that support the commercial aviation industry's decarbonisation timeline.
Widespread government support through UN body ICAO is crucial if the industry is to reach net-zero CO2 emissions by 2050, they suggest, particularly given the international nature of the industry, and the required infrastructure investments and regulatory changes.
The key vote in Montreal will be on what ICAO is terming a "long-term aspirational goal" (LTAG) for aviation.
"A formal agreement at the 41st ICAO Assembly would underpin a common approach by states to decarbonise aviation," said IATA director general Willie Walsh in early September. "That's critical for the aviation industry.
"Knowing that government policies will support the same goal and timeline globally will enable the sector, especially its suppliers, to make the needed investments to decarbonise."
Airports body ACI World concurs with Walsh's sentiment.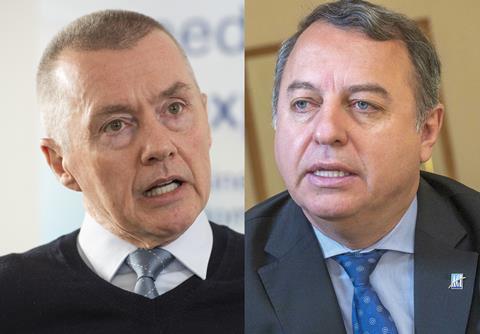 "The [industry] goal is ambitious and achievable but requires strong support from governments, with a clear regulatory framework to support the changes, including investment in the development of sustainable aviation fuel," it said on 23 September.
ACI World director general Luis Felipe de Oliveira adds: "ICAO has shown such leadership in the past, and it needs to demonstrate similar leadership for our collective future.
"ACI will work with all participants at the 41st Assembly to achieve an ambitious outcome – the time is now."
In 2019, ICAO signalled its intent to consider an LTAG of net-zero carbon emissions from aviation by 2050, saying it would study the concept and report back in 2022.
After pre-summit high-level discussions on the findings in July this year, ICAO suggested "a new international emissions reduction goal is expected to be formally established at the 41st ICAO Assembly".
It has been considering a number of decarbonisation scenarios for the sector, with proposals due to be presented to the assembly on 28 September.
The assembly ends on 7 October.