Airlines planning for the year ahead must balance the seeming paradox of continued strong demand and robust pricing with conventional wisdom on what happens to air travel when economic growth goes down and costs go up.
The causes for concern are clear. Recessionary and inflationary pressures are high, as too are energy prices – both for airlines and consumers – while exchange rates have largely been weak for anyone outside of the USA. Then there are the continued supply chain, geopolitical and Covid pressures to factor in.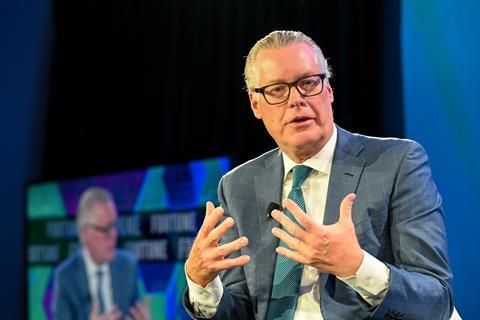 Yet summer demand, at the very least relative to supply, has seldom been stronger. Revenues out-stripped previous highs in the third quarter, almost regardless of airline model or market, even though capacity for most was still not fully restored.
That revenue jump – bringing with it much improved bottom lines – reflects higher yields as pricing held firm. The drive for that was so-called 'revenge tourism', as people resolved to travel almost regardless of cost because they had not been able to do so during the crisis, and had built up savings to pay for it.
OPTIMISTIC OUTLOOK
But if one swallow doesn't make a summer, surely one summer doesn't make a recovery? What is giving airlines optimism is that as 2022 drew to a close, the strong demand showed little sign of faltering. As one airline executive told FlightGlobal recently, this is not pent-up demand, this is demand.
Ed Bastian, chief executive of the biggest and most profitable airline of the last decade, Delta Air Lines, shares that optimism. "There's no way you are going to satisfy that demand in a six- or nine-month timeframe; I think this is going to continue for several years," he said in early November.
While acknowledging economic headwinds – and that US carriers have benefited from the demand tailwind of a strong US dollar – Bastian believes consumers are prioritising travel. "Consumers are funding a lot of that travel by stopping spending on stuff. We see the traditional lines in services and experiences coming back to more normal trends, and they still haven't caught up to where they need to be.
"But the consumer still has a decent amount saved for this post-pandemic period and they are no longer getting boxes piling up on their doorsteps. They are actually leaving their doors to go see someone else's boxes in some other part of the world."
That positivity was underlined when Delta ended the year by upgrading its financial outlook.
IATA director general Willie Walsh is similarly upbeat, taking heart from third-quarter load factors, which he believes illustrate that the industry performance is sustainable.
"I think it is sustainable, because the average seat factor across the third quarter was still in the order of 82-83%, which is similar to what the industry was doing in 2019, actually slightly less than 2019," Walsh said in November.
"I think the profitability for the quarter was good and important for the industry given the significant financial losses encountered in 2020 and 2021, and at an industry level 2022 will be more profitable." he says.
Will that be enough to return to the black in 2023? IATA believes it will be, forecasting a collective industry profit of $4.7 billion. While modest in comparison to pre-crisis profitability, it would mark a return to profit for the first time since 2019.
Even as headwinds have appeared to get stronger, Walsh remains bullish. "We are going into these downturns with very high demand. That's not like what we have witnessed before," says Walsh, who continues to describes the headwinds as 'business as usual' challenges. "We have faced these challenges before and I think airlines know what they need to do to respond to this."
PRICE ACTION
He also believes the historical precedence of previous crises shows that passenger levels are not necessarily impacted by recession. "It's not often that passenger numbers decrease with a global crisis," he observes. "What you see are airlines taking price action to ensure people still travel."
What is clear, however, is that the fortunes for airlines and markets will remain mixed. So while the airline industry as a whole may be profitable, much of that will be driven by the strong performing US carriers. IATA already expects these carriers to have returned to profit in 2022. For other regions, profits will at best be negligible – if not something that has to wait until 2024.
Moreover, barring the rapid resolution of the Ukraine conflict and Russia's political isolation, the lifting of Covid restrictions in China and the easing of supply chain issues – none of which seem imminent – the industry is unlikely to return to pre-crisis levels of activity in 2023. However, these artificial caps may at least help prop-up pricing by ensuring there is not over-capacity in the market.