News that the Air France Airbus A380 fleet has become an immediate victim of the coronavirus pandemic is a stark reminder that the collateral damage of this crisis will reach far and wide across the airline industry.
In the two months since Covid-19 began decimating airline traffic and forcing most carriers to ground the majority of their fleets, details have emerged on plans to accelerate the permanent retirement of older aircraft.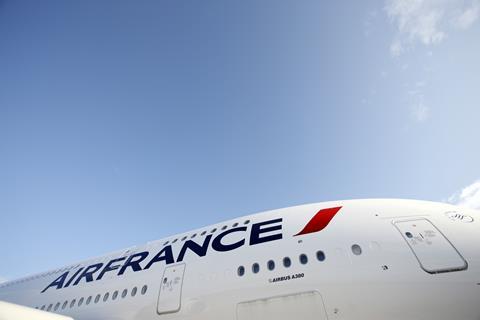 As of mid-May, some 12,700 of the 21,500-strong global Airbus and Boeing passenger airliner fleet were grounded, according to Cirium fleets data. While some of these fleets are gradually being reactivated, it is clear that many aircraft will be parked for a long while and a significant number permanently – at least by their current operators.
"Four-engined widebody jets" are likely to bear the brunt of the crisis, was the forecast that Ascend by Cirium's global head of consultancy Rob Morris presented on a webinar last month. "The passenger [Boeing] 747 is probably at the end of its line. The A340-600 is also threatened."
Ascend's head of valuations, George Dimitroff, says that mid-life twin-aisle aircraft like the A330, 767 and 777 Classic are "probably more threatened, because as traffic returns we see single-aisles return to service first, followed by twin-aisles".
Accelerated fleet retirements
Airline
Types affected/at risk
Asia-Pacific
Singapore Airlines
A330, 777-200ER
Europe
Air France-KLM - Air France
A340, A380
Air France-KLM - KLM
747
IAG - British Airways
A320 family, 747
IAG - Iberia
A320 family, A340
Lufhansa Group - Austrian
A319, Dash 8, 767
Lufhansa Group - Lufthansa
A320 family, A340, A380, 747
Lufhansa Group - Swiss
A320 family, A330, A340
Virgin Atlantic
A340, 747
North America
Air Canada
A319, 767, E190
American Airlines
A330-300, 757, 767, ERJ, E190*
Delta Air Lines
777, MD-88, MD-90
Southwest Airlines
737-700
*A320, A330-200, 737NG may also be at risk later
Source: Company statements, FlightGlobal research
Morris said in April that the A380 had "shown itself to be remarkably inflexible". Significantly the A380's future with Air France had already been truncated before the pandemic. In July last year, the airline brought forward the fleet retirement plan to 2022 and began withdrawing the first of its 10 aircraft in February this year. Now the entire fleet will not return to service with Air France, following their withdrawal as a result of the virus.
Air France had planned to retire its four remaining A340-300s during the first quarter of 2021, but this has also now been accelerated.
Sister carrier KLM had already brought forward retirement of it 747-400 passenger fleet from 2021 as a result of the coronavirus crisis. However, it subsequently operated two combis on a "cargo air bridge" to China.
The other major European airline groups have given some indications of their coronavirus retirement plans.
Lufthansa will phase out six of its 14 A380s prematurely. Under a previous schedule, Lufthansa intended to return six A380s to Airbus in 2022 as part of a deal for more A350s. These aircraft will now be "permanently decommissioned" along with seven A340-600s, five 747-400s and 11 Lufthansa-operated A320s.
Lufthansa Group carrier Austrian Airlines is to halve its fleet of six 767s and withdraw all seven of its A319s. The airline had previously decided reduce its fleet to around 70 aircraft, but will now cut it back to 60 aircraft.
Sister carrier Swiss has said it will adjust its fleet through deferring short-haul deliveries and potentially early retirement of older aircraft. This could indicate that the airline's A340-300s are on borrowed time, as well as some of its older A320-family jets.
Back in March, IAG chief executive Willie Walsh said that British Airways' 747-400 fleet, which comprises over 31 aircraft, and Iberia's 15 A340-600s, were among the aircraft which were "in effect fully depreciated".
"You should expect us to look at accelerating the retirement of those aircraft," he said, but he also pointed out that other candidates included some Aer Lingus A330s and around 20 single-aisles. BA, which prior to the pandemic had planned to retain the 747 fleet through to 2024, has already accelerated the retirement of two 747s in the wake of the pandemic. This plan is still a work in progress at IAG, but if anything the outlook has deteriorated since March, suggesting that deeper cuts could now be under consideration.
As the pandemic began to bite in March, Virgin Atlantic immediately retired its remaining A340-600s - slightly earlier than scheduled - and subsequently suspended operations of its seven 747-400s. This brought the airline's Jumbo Jet era to an end a year earlier than planned.
Latvian carrier Air Baltic is moving to an all-A220 fleet when it resumes operations, having decided to remove its De Havilland Canada Dash 8s and 737s from service early.
In North America, a number of fleets have had their futures truncated as a result of the virus.
American Airlines quickly announced the accelerated retirement of its 757s (34 aircraft) and 767s (17 aircraft) and has now removed four aircraft types, the others being the A330-300 (nine aircraft) and Embraer 190 (20 aircraft).
Next in line potentially for the chop at American are its 15 A330-200s - which are parked until at least 2022 - 42 of its older 737NGs and some of its older A320s.
Delta Air Lines will retire its fleet 18 of 777-200ER/200LRs (eight and 10 units, respectively) during 2020 and remove its 26 Boeing MD-90s in June. The airline had already begun retiring its MD-88s and is to expedite retirement of its 757s and 767s, as well its smaller regional jets.
Most of 170 737s Southwest Airlines has grounded since January are 737-700s and chief financial officer Tammy Romo said in late April that the airline was considering retiring its older, less efficient aircraft.
Air Canada intends to implement 79 retirements, with types affected likely to include A319s, 767s and E190s.
Details from Asia-Pacific airlines are sketchy. The only firm information is from Singapore Airlines, which has retired its remaining 777-200ERs immediately and will fully phase out its A330-300 fleet within a year.
To give some scale to the size of the Asia-Pacific fleet potentially at risk, data from Cirium shows that of the 7,765 Airbus and Boeing airliners in passenger operation (including stored) with the region's airlines, some 2,200 could be classed as "mid-life" aircraft (ie 9-16 years old).
The Asia-Pacific mainline passenger fleet comprises are some 400 mid-life widebody twinjets (A330s, 767s and 777s). There are also 15 A340s and 32 747-400s in passenger operation or storage. From a single-aisle perspective, Asia-Pacific airlines have some 1,600 mid-life A320-family and 737 aircraft in service or storage.
Additional reporting by FlightGlobal Americas and Asia bureaus