Low-cost carrier EasyJet's move to resume flights to the Egyptian resort of Sharm el-Sheikh this summer marks a further return by a UK operator to what had been a key leisure destination.
UK carriers had been prohibited from flying to Sharm el-Sheikh because of security concerns after a Russian-operated Airbus A321 crashed in Sinai in October 2015 – a loss which Russian authorities believe was the result of sabotage.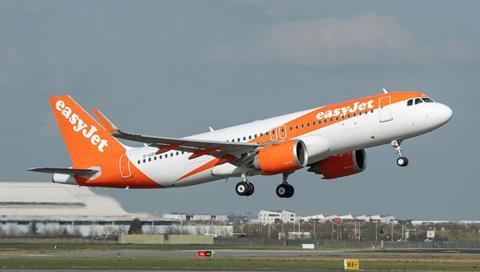 While other countries that had similarly implemented a ban in the aftermath of the crash, such as Germany and Turkey, lifted the restrictions within a year, the UK continued to block its carriers from flying into Sharm el-Sheikh airport. But after four years, the UK finally lifted the restrictions in October 2019.
Travel group TUI UK had already in November outlined plans to restore Sharm el-Sheikh services. TUI will begin flights to the Egyptian resort from London Gatwick, Birmingham and Manchester in February, adding further connections from Bristol and Doncaster Sheffield in May.
Now EasyJet has announced it will operate twice-weekly flights to the Red Sea resort from both Gatwick and Manchester. The Manchester service will begin on 7 June, followed by Gatwick on 30 September.
TUI and EasyJet were among five UK operators serving Sharm el-Sheikh immediately prior to the UK banning of flights. Cirium schedules data shows TUI was the largest operator in that market, carrying out 139 return flights across 14 different UK airports in October 2015.
UK airline flights to Sharm el-Sheikh: October 2015
Airline
Flights
Seats
ASKs
Source: Cirium schedules data
TUI Airways
278
56,748
229,509,553
Monarch Airlines
174
37,236
147,931,345
EasyJet
148
26,640
104,843,998
Thomas Cook
70
18,203
73,334,749
British Airways
22
3,762
14,554,663
TOTAL
692
142,589
570,174,307
EasyJet served Sharm el-Sheikh from four UK airports. They included the London airports of Stansted and Luton, alongside the Gatwick and Manchester routes they are restoring.
But the two other most prominent operators of flights in the market prior to the ban have both since ceased operations.
Monarch Airlines had operated from four UK airports – including Gatwick and Manchester – prior to its collapse and had been a vocal campaigner for the lifting of the ban. Indeed, losing access to the strong leisure market further squeezed Monarch, which ultimately lost its battle to survive in October 2017.
UK tour operator Thomas Cook Airlines had a smaller presence in the market, albeit it also served Sharm el-Sheikh from four UK points including Gatwick and Manchester. Thomas Cook's UK business ceased operations last autumn after the collapse of the travel group.
British Airways, which also operated a Sharm el-Sheikh service from Gatwick, has not yet announced any plans to restore services to the resort.
The return of UK operators to Sharm el-Sheikh provides a further boost to the airport after a tough decade for Egyptian tourism. Passenger volumes have not returned to their peak 2010 levels, after the impact on tourism demand from first unrest related to the Arab Spring and then the wider travel ban imposed by several countries to the resort.
Seat capacity has though increased every year since 2015 – rising 30% in 2019, Cirium schedules data shows – and expansion work at Terminal 2 this winter increased the airport's passenger capacity from 7 to 9 million passengers annually.
Annual scheduled capacity to/from Sharm el-Sheikh: 2010-19
Date
Flights
Seats
ASKs
Source: Cirium schedules data
2010
26,260
4,057,811
10,763,109,519
2011
20,589
3,082,699
8,081,727,211
2012
21,038
3,329,548
9,174,972,207
2013
21,325
3,169,777
8,636,133,982
2014
21,138
3,035,435
7,574,218,228
2015
23,029
3,504,372
8,779,804,938
2016
12,236
1,307,619
1,181,499,351
2017
12,657
1,582,962
1,921,896,546
2018
14,875
2,100,054
3,055,472,612
2019
17,904
2,732,067
4,181,293,966