For the vast majority of European airlines, the first quarter of 2021 was a time to forget.
Amid swingeing travel restrictions across the region, fleets were grounded as domestic operations were complemented by cargo services and skeleton international passenger flights.
But while those months were perhaps marginally bleaker than had been expected towards the end of 2020, when positive news about the efficacy of vaccines gave sentiment a lift, a largely travel-free first quarter of 2021 was already baked-in to most airline planning.
With the groundings continuing through the Easter weekend, the real test is ahead; as the region moves towards the middle of the year and the crucial June-August holiday season, will markets begin to open up and genuine recovery momentum build?
Some indicators have not been particularly encouraging.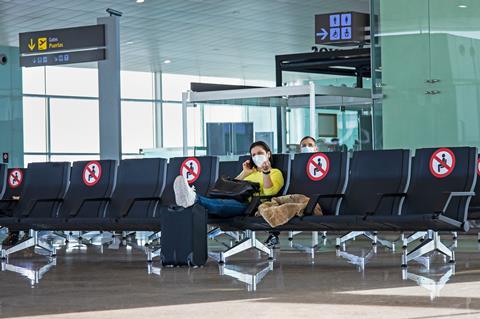 In many European countries, the epidemiological situation has worsened, as new waves of the virus prompt further lockdowns.
The ever-present concern over Covid-19 variants also remains, with some countries continuing to stop travel from certain jurisdictions altogether – or at the very least mandate hotel quarantine on arrival.
Politicians across the region have become fond of encouraging people to holiday domestically, while warning against booking overseas trips.
But, crucially, news on the vaccination front has improved.
After a false start, several large European Union countries have ramped up their inoculation programmes at an encouraging pace.
At the same time, data from countries with advanced vaccination programmes has been positive in terms of the impact the jabs are having on reducing illness and death – and possibly transmission.
Even vaccine supply issues in Europe – and concerns around the potential for two of the approved vaccines to cause blood clots in rare cases – are being offset by better news around the supply of alternative jabs.
All the while, the UK has continued to stand out with its speedy vaccination effort, reaching its target to offer a first jab to all people considered most vulnerable to Covid-19 by mid-April.
And with the country's Covid-19 rates and hospitalisations heading in the right direction, the UK is likely to be the bellwether for the return of international air travel within the region.
TRAVEL TASK FORCE
Its favourable position in that regard also stems from the UK government's proactive steps towards facilitating such a return, with its Global Travel Taskforce having announced on 9 April a framework to reopen international air travel to and from England. It recommended a "traffic light system" in order to "categorise countries based on risk alongside the restrictions required for travel".
That announcement was notable because the UK had drawn praise from IATA for its efforts to plan for the restart of travel – a step not taken by nearly enough governments elsewhere, in the industry's body view.
For now, other countries will watch on to see how the UK progresses, with many of them desperate to welcome travellers from one the world's largest outbound tourism markets.
Decisions regarding how individual countries are categorised in the UK's framework are based on a number of factors, including the percentage of the population that has been vaccinated; the rate of Covid-19 infections; the prevalence of variants of concern; and access to scientific data and genomic sequencing.
For "green" countries – where restrictions will be lightest – arrivals in England will be required to take a pre-departure test as well as a PCR test on or before day two of their return to the country. That is on top of requirements from the country being visited.
UK transport secretary Grant Shapps says that the government will reveal how individual countries had been categorised under the framework by early May, before international travel could resume from 17 May at the earliest.
Furthermore, several review points will assess whether the measures need to be amended.
"Restrictions will be formally reviewed on 28 June 2021 to take account of the domestic and international health picture, and to see whether current measures could be rolled back," the government states. "Further formal reviews will take place at checkpoints no later than 31 July and 1 October 2021."
Amid a mixed response to the framework from the UK's airlines, the weeks from mid-May onwards are likely to set the mood music for the European airline industry's summer season.
It certainly got off to an inauspicious start in that regard.
LACK OF CLARITY
Just hours after the framework was announced, Jet2 said it would extend its suspension of flights until 23 June, amid what it calls a "frustrating" lack of clarity and "uncertainty" following the framework's release.
The UK leisure carrier states: "It has been over a year since international travel was suspended because of the pandemic. Much has been achieved in that time, making it even more frustrating that we are still to receive a clear framework on how to restart international travel."
And despite Shapps becoming the first UK government minister this year to suggest that people could now go ahead and book overseas air travel, Jet2 was not alone in expressing its disappointment with the framework, with the testing requirements being the subject of particular concern.
Tim Alderslade, chief executive of industry body Airlines UK, which represents carriers including British Airways, EasyJet and Virgin Atlantic, says: "This does not represent a reopening of travel as promised by ministers, and the insistence on expensive and unnecessary PCR testing rather than rapid testing – even for low-risk countries – will pose an unsustainable burden on passengers, making travel unviable and unaffordable for many people."
Alderslade describes the report as a "further setback for an industry on its knees and the UK's wider economic recovery, with many businesses and exporters reliant upon our domestic and international connectivity and a thriving aviation sector".
Speaking in mid-April, British Airways chief executive Sean Doyle was more philosophical on the framework, even if he shared concerns about PCR testing.
"It does represent a step in the right direction, in that it's a commitment to reopen travel and it's a commitment to create a framework by which travel can reopen," he said. "But I think we need to be more ambitious."
Doyle cites the advice given by the US Centers for Disease Control and Prevention in early April as a "more simple, pragmatic solution" than the UK framework.
"[The USA considers] travel to be low risk for people who have been vaccinated," Doyle states, while "international travel protocols for vaccinated travellers are much simpler for when they return into the US".
The UK framework should therefore "evolve to something a lot more straightforward that can still make sure that travel can be reinstated more safely", he believes, by better recognising the positive impact vaccination is having on health risks for travellers.
"We're making those points to governments," Doyle states.
Ultimately, the former Aer Lingus chief says, government policy should "look forward to where we will be, rather than [acting on] where we are today".
And Doyle's expectation is that "when you get to the end of [the second quarter of 2021], Europe is in a very different place".
Citing "remarkable" progress on the vaccination programme in the UK and a ramping up of similar efforts in other European countries, and in places such as the USA and Israel, he sees "room for optimism" about the coming months.
The UK's travel framework "doesn't need to be as onerous as it is to manage the risks that we're dealing with", he says, adding that the requirement for PCR testing, for example, is unnecessary for countries that are bringing the virus under control, when reliable lateral flow tests available.
New IATA director general – and former chief of BA owner IAG – Willie Walsh similarly describes the UK proposals as "an important step", noting that the government was "a step ahead of most countries" in having formulated a framework.
But Walsh also questioned the reliance on PCR testing, amid accessibility and affordability concerns.
BULLISH OUTLOOK
Elsewhere, in a particularly bullish take on the potential for travel to restart soon, EasyJet chief executive Johan Lundgren said in mid-April that he expected most European countries to be placed on the UK's 'green list' from 17 May.
Nevertheless, EasyJet only expects to operate around 20% of pre-pandemic capacity in the April-June quarter, with visibility for the summer "limited" due to the current trends among customers towards late booking.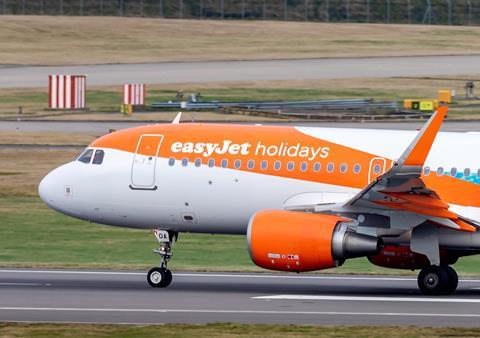 "I still believe that it can be a strong summer," Lundgren says.
Requirements for passengers to use PCR testing would, however, deter some travellers, he warns.
Meanwhile, the chief executive of Heathrow airport John Holland-Kaye said in mid-April that although it would take "a couple of years" for international travel to normalise, he has noticed a growing acknowledgement that health risks have to be balanced against the economic damage of travel restrictions, "and I think we are coming close to a tipping point with that".
Holland-Kaye's hopes are that the government eventually exempts vaccinated people from Covid-19 testing requirements, as is planned in the USA.
For now, UK commercial aviation stakeholders can at least take some solace that the country's government has a plan to get its citizens flying across borders again.