Airlines in Europe have long been pinning their hopes on summer 2022 for the next step-change in the recovery of air travel.
Successful vaccination programmes and the related confidence that gives governments to live with a Covid virus that is endemic means airlines in the region remain confident air travel markets within Europe will be open in summer. That confidence is further fuelled by the "pent-up demand" virtually all airlines have cited where markets have opened up.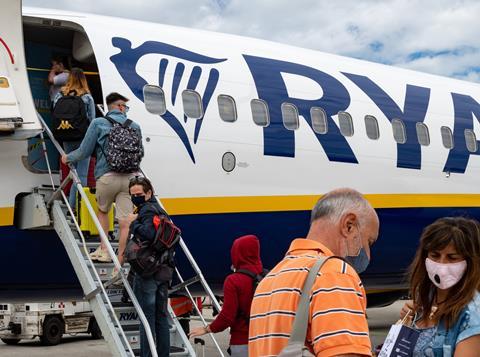 Even the emergence of a potentially more transmissible and vaccine-evading variant, in the shape of the Omicron strain, has done little yet to dull airline enthusiasm for next summer.
But airline positions in the European short-haul market going into next summer vary widely. Many operators, particularly network carriers, have opted for a more cautious approach to capacity within Europe in a bid to secure some kind of profitability – or at the very least to limit losses. But others, notably in the low-cost segment, have made a push for market share – either in specific markets, or in overall capacity terms.
Cirium schedules data for flights within the European Economic Area shows seat capacity still down a quarter on the same month in 2019. Those airlines closer to – or even above – pre-crisis levels are largely domestic, regional or budget sector operators. Network carriers make up the majority of operators with further ground to make up on 2019 capacity.
Leading carriers by seat capacity on European Economic Area flights: Nov 21
Airline
Seats Nov 21
Change v Nov 19
Market share
Source: Cirium schedules data, flights within European Economic Area only, Ryanair includes Lauda Air in 2019
Ryanair
10,847,340
3%
23.6
Lufthansa
3,379,477
-36%
7.4
EasyJet
3,191,556
-42%
6.9
Air France
2,159,580
-29%
4.7
SAS
2,113,786
-38%
4.6
Vueling Airlines
1,899,942
-26%
4.1
Wizz Air
1,944,074
-15%
4.3
British Airways
1,535,619
-45%
3.3
KLM
1,501,572
-24%
3.3
Norwegian
1,483,350
-39%
3.3
TOTAL
45,946,036
-26%
100.0
Of the airlines operating more than 100,000 seats in the market in November, a fifth operated more seats than in the same month of 2019 before the pandemic. That includes domestic carriers like Wideroe and Loganair, and low-cost operators like Volotea, Transavia France, Volotea and Ryanair.
But even within the low-cost segment it is not 'one size fits all'. So while Ryanair and Wizz have been aggressively restoring capacity where and when they can, EasyJet has been altogether more cautious.
Executives from all three carriers gave insights into their thinking during the recent World Aviation Festival in London. Unsurprisingly, each believes their approach is the right one.
Ryanair makes grab for market share
Ryanair, which was this summer finally able to supplement its fleet with new Boeing 737 Max aircraft, has brought capacity back at the most aggressive rate of all low-cost carriers in Europe.
Cirium schedules data shows Ryanair seat capacity almost 4% higher in November 2021 than the same month in 2019. Passenger levels too were closing in on pre-crisis levels. Ryanair carried 10.2 million passengers in November 2021 at a load factor of 86%. That compares with 11 million at a load factor of 95% for the same month immediately before the crisis in 2019.
Selected European low-cost carrier capacity Nov 21 v Nov 19
Flights Nov 21
Change
Seats Nov 21
Change
ASKs Nov 21
Change
Source: Cirium schedules data, Ryanair includes Lauda Air in 2019
Ryanair
62,559
2.9%
11,889,579
3.7%
14,894,808,504
1.9%
EasyJet
22,788
-41.5%
4,011,564
-41.0%
4,456,178,748
-39.8%
Wizz Air
14,050
-12.0%
2,859,210
-10.9%
4,194,738,664
-12.5%
Norwegian
7,999
-42.0%
1,487,814
-42.6%
1,377,167,860
-63.6%
"We are grabbing market share at an unbelievable pace at the moment," said Eddie Wilson, chief executive of Ryanair's mainline operation, during the World Aviation Festival. "We are number one in about nine European markets now and… that's going to cause problems for any of our competitors who haven't actually got back to full capacity.
"In places like Italy where we have continued to grow market share, we are going from 71 aircraft to about 93, 94 based there. And our market share is up to 40% there, where we would have been under 30%.
"Now we will wait and see what extra capacity comes back in that market, but we are in a lot of cases for consumers the only show in town because everybody is trying to hold off their capacity until next summer," he says.
During this period Wilson argues Ryanair is building brand recognition as more people fly the carrier for the first time – and he believes customers will stick with the carrier because it provides on-time service and frequency on new aircraft at a lower price. "It's like buying a pint of beer for €2 – if it's frothy and cold and it's nice, you're never ever going to pay €6 for it again," he says.
"We are using that opportunity at the moment, albeit with much diminished yields, to enter those markets and be the only show in town."
He argues competitors that are holding off on returning capacity still face the challenge to ramp up, which Ryanair has already overcome.
"We've been through that and we are back over 100% of where we were in winter 2019 pre-Covid," Wilson says. "Operationally it was really challenging. It's more difficult to manage an airline with aircraft on the ground than with aircraft in the air, as we struggled at the start to keep our crews current and our aircraft in check. So that was a huge logistical problem that a lot of our competitors have not been through yet."
EasyJet puts profit over share
EasyJet may be grouped in the same European low-cost airline segment as Ryanair and Wizz Air, but its approach could not barely be more different.
While Ryanair is already operating at above pre-crisis levels – at least in terms of capacity – EasyJet expects to be at around 65% of pre-crisis capacity for the final quarter of the calendar year. Even that may prove an optimistic projection if the Omicron variant stymies demand in December.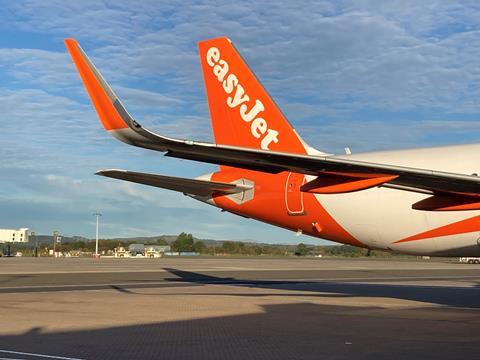 "We have taken the approach very early on that this is a marathon not a sprint, and we have said we will always make sure we are only operating a flight that is generating a contribution," explains Johan Lundgren, chief executive of EasyJet.
He notes that between April and June, EasyJet operated only 17% of 2019 capacity levels because it was focusing on flights that were generating a positive contribution. "There's no point in putting 50% on to your capacity if it's going to drive down into losses," argues Lundgren.
"Then in Q4 in Europe we clearly scaled up. We went from 17% to 58% in Q4 and now we are guiding 65% for Q1 and 70% in Q2. Which is there to ramp up for what we believe is going to be a solid summer.
"I think it's been proven the right thing to do for us because we have been focusing on reducing our cash burn and the cash outflow. In the end, the point of talking about market share is actually there isn't really much of a market, you can fly as much as you want but if you are losing money on flying, what's the point, you have the slot alleviation so you are not risking losing slots.
"Then if you prepare yourself to step yourself up, you are going to come out of this in a winning way." he says.
The airline is expecting to reach around to pre-crisis levels of capacity in the July-September 2021 quarter, and in its recent reuslts it highlighted the additional slots it has secured for next summer at key airports including London Gatwick, Milan Linate, Lisbon and Porto.
"Consolidation can also happen in ways where capacity is removed and we are seeing a number of legacy carriers are removing capacity on the networks they are operating in," Lundgren notes.
Ambitious Wizz Air seeks to expand
Central European budget carrier Wizz Air has arguably been Europe's most aggressive carrier in terms of returning capacity and entering new markets when the pandemic first hit. It outlined a string of new bases, notably in Italy, when markets first reopened last summer. It has continued in a similar manner since.
Wizz Air president Robert Carey says: "We are pretty excited about where things are. I think we saw a really good summer come back to the 2019 levels. We saw a good load factor – maybe not our historical summer levels – but a healthy 84% at peak summer. We have expanded into some new markets and are pretty excited about it."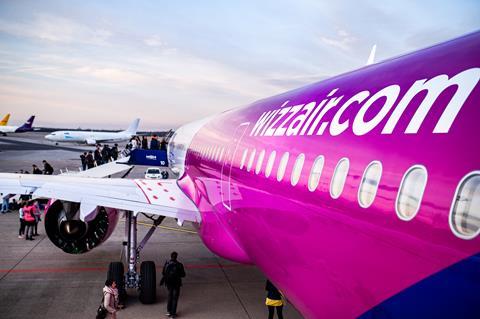 Carey says the carrier's traditional central and eastern European markets have proved resilient through the crisis. That has been tested again by a recent fresh wave of Covid-19 cases in the region, prompting stricter travel restrictions.
"We saw an impact there, but interestingly it has come back relatively quickly in eastern and central Europe, so it's getting back to travelling again and seeing those core markets develop back to where they were," he says.
Carey also points to a "very nice development" in the new markets Wizz has entered. "We are now the third largest airline in Italy and very happy with the results we are seeing over there. We've continued to expand in the UK, Ukraine was our big announcement in October.
"All these markets are helping to build what is core to our philosophy, which is having a nice diverse base of markets so that we are not overly impacted when anyone might be hit by whatever might come," he says.
Despite the uncertainty caused by the new Omicron variant, Carey remains confident of further growth next summer. "We at this point expect to be fully back, we will have 170 aircraft next summer – that is more than 50% more than we had of pre-Covid capacity and we expect that full capacity to be up and flying, with full planes again," he says.
Earlier in the pandemic, Wizz was linked with a takeover bid for EasyJet. Carey would not be drawn on EasyJet but stressed the airline's core plan is built on "organic growth". That intent was further underlined by the follow-on order for 102 Airbus A320neos placed at last month's Dubai air show.
"Of course we will stay in-tune with anything that comes up with the market, and we have done that in the past whether that be about getting access into airports through slots, we will continue to look at those. But we are focused on the organic path," says Carey.
How is share playing out in Italy?
The grab for market share is perhaps most notable in Italy, where budget carriers have taken advantage of the void left by Alitalia's lengthy administration and the cuts related to the launching of a successor carrier, ITA Airways, as well as the collapse of local carrier Air Italy in early 2020.
Wizz has opened six bases in Italy in the past year at Milan Malpensa, Catania, Palermo, Bari, Naples and Rome Fiumicino. That has enabled it to more than double its share of the short-haul European market from Italy, according to Cirium schedules data for November, putting it above EasyJet.
"We add Venice in March and that will give us a full footprint across the seven core airports you'd say should form the base of where you want to be in Italy," says Carey.
Ryanair has cemented its already strong position in the intra-European Italian market, and November data shows it now holds a 44% share. By contrast, new Italian operator ITA has just a 10% seat share.
Intra-European Italian market share development: Nov 21 v Nov 19
Airline
Seats Nov 21
Share
Seats Nov 2019
Share
Source: Cirium schedules, intra-European flights
Ryanair
4,067,818
44.0%
3,395,502
29.1%
ITA Airways/Alitalia
922,860
10.0%
1,922,511
16.5%
Wizz Air
774,874
8.4%
424,904
3.6%
EasyJet
659,136
7.2%
1,287,800
11.0%
Volotea
318,498
3.5%
189,366
1.6%
Lufthansa
298,858
3.3%
439,910
3.8%
Air France
236,345
2.6%
275,522
2.4%
Vueling Airlines
227,416
2.5%
450,964
3.9%
KLM
138,808
1.5%
174,880
1.5%
Iberia
132,047
1.4%
169,288
1.4%