One year has passed since regulators grounded the Boeing 737 Max in the wake of the crash of Ethiopian Airlines flight 302, setting in motion events that transformed the aerospace industry.
Those events upended Boeing, its customers, regulators and the broader industry.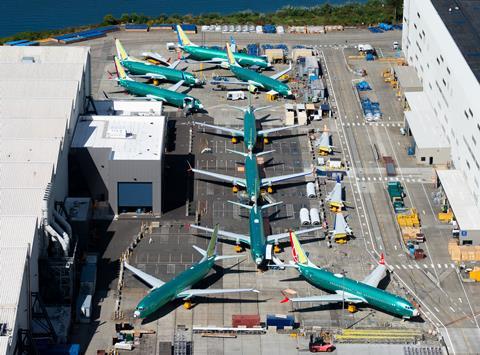 Since flight 302 crashed on 10 March 2019, killing 157 people, Boeing has come under immense public pressure while absorbing a massive financial and reputational hit.
It has overhauled its internal structures and hired leaders who have changed the company's tone, displaying more openness and contrition.
The Ethiopian loss and October 2018 crash of a Lion Air 737 Max 8 spurred criticism of aircraft certification processes, with efforts underway to change how the US Federal Aviation Administration (FAA) oversees the industry.
In addition, the Max grounding (and now the ongoing coronavirus outbreak) has provided relief to overstretched suppliers struggling to meet high production rates. However, the needle has now moved so far the other way that different questions about supply chain health are being asked.
Boeing still estimates the Max will receive clearance to fly commercially again in mid-2020, though issues remain, including reports of potential risks posed by wiring bundles.
But when the Max does return – and by all accounts it will – the narrowbody will resume operations in an environment far different to that seen one year ago.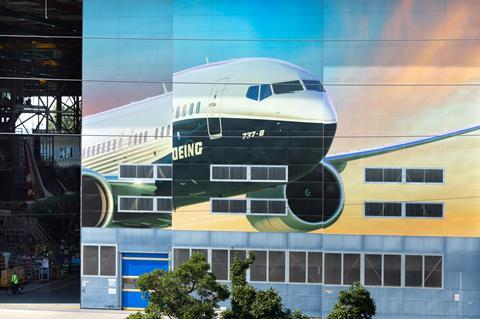 FINANCIAL UPHEAVAL
Boeing entered 2019 as the world's largest aerospace company by revenue and aircraft deliveries.
In 2018, it had handed over 806 commercial aircraft (beating Airbus by six jets) and logged $101 billion in revenue – a staggering sum even within the highly consolidated aerospace industry (in contrast, Airbus had revenues of $72 billion).
The company was still building the Max in 2019 at a rate of about 42 monthly, even amid the grounding. But it was not delivering the hundreds of new jets churning through its factory. Nor was it receiving delivery payments, which Boeing would have used, according to analysts, to fund its next major aircraft programme.
Boeing lost $636 million in 2019. Revenue plummeted 24% year on year, to $77 billion – a $25 billion drop stemming nearly entirely from the performance at Boeing Commercial Airplanes (BCA).
The company's 2019 deliveries slipped by about half to 380 aircraft, meaning Boeing lost its top spot to Airbus, which shipped 863 aircraft.
Boeing in January halted production of the 737 Max, which should go far in stemming cash outflow.
But earlier this year the fuller financial scope of the Max grounding came into view, with Boeing pegging the expense at $18.6 billion. That includes $6.3 billion in additional costs tagged to the Max's production life, $4 billion in "abnormal production costs" and $8.3 billion in "estimated potential concessions" to customers.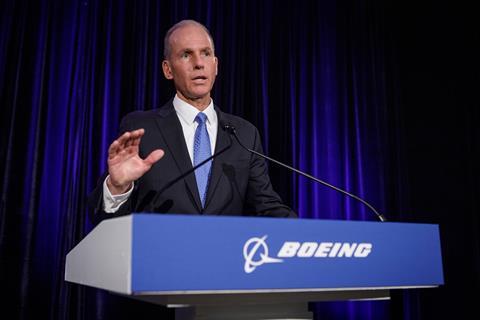 A NEW BOEING?
For most of 2019, Boeing's board expressed steadfast support for former chief executive Dennis Muilenburg, who had led the company down a path that generated increasing criticism.
Under Muilenburg, Boeing for months insisted Max pilots should not be required to undergo simulator training, a stance that seemed at odds with statements from regulators. It also set return-to-service goals that were never met, earning a Muilenburg a dressing down from the FAA's administrator.
The company did announce an internal overhaul during his tenure, however: it created a new engineering function so that engineers report to a chief engineer, not to business division heads. It also created a new "Product and Services Safety" division.
Additionally, Boeing jettisoned BCA chief Kevin McAllister, replacing him with Stan Deal, the former head of Boeing Global Services.
Still, pressure mounted, especially after emails surfaced in which Boeing's former chief 737 technical pilot raised questions about the safety of the Max's new flight control system and said he unknowingly lied to regulators.
In December 2019, the airframer announced Muilenburg was out. Days later, Boeing former legal counselor Michael Luttig, who oversaw Max legal matters, also departed.
Muilenburg was succeeded by longtime board member and board chair David Calhoun, a former General Electric executive.
Calhoun has led Boeing only since January, but already has received praise for openness, transparency and setting a more-realistic return-to-service goal of mid-2020.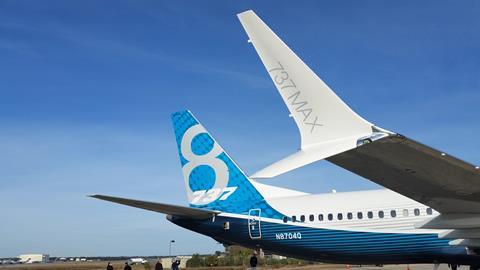 CUSTOMER AND CONSUMER CONFIDENCE
Amid Boeing's unmet return-to-service promises, continual delays and ongoing regulatory hang-ups, relations with some Max customers have become strained, analysts have said.
Boeing's vice-president of commercial sales and marketing Ihssane Mounir has conceded some customers are upset – after all, what customer would not be annoyed with the long delivery delays? But Mounir insists his team is doing everything possible for customers and has kept relationships strong amid the grounding.
While some customers have been vocal in their disappointment, most airlines have kept tight-lipped and supportive, saying they believe in the Max and have every intention of bringing the aircraft into their fleets as soon as possible.
Questions also remain about whether consumers will shy away from booking Max flights, though some precedence suggests passengers will return as time passes and memories fade.
Some executives have said Boeing should do away with the name "Max" as a means of moving past the brand's baggage.
For instance, in early March, Air Lease executive chairman Steven Udvar-Hazy said that "hopefully" Boeing will "drop the name Max" and call the aircraft 737-8, -9 and -10.
Others disagree. A Southwest Airlines executive said last year his company would not change the name because doing so would be "disingenuous".
STATE OF SUPPLY
Some companies supplying Boeing and other aircraft manufacturers were, by many accounts, strained to the limit in early 2019. At that time, Boeing was producing 52 Max aircraft monthly and eyeing an increase to 57 monthly, with possible further rate jumps to follow. Airbus was likewise boosting narrowbody production, and both companies were eager for suppliers to pick up the pace.
Supply shortages had been reported in several sectors, but issues were most pronounced among engine makers CFM International, maker of the Leap turbofans which power the Max and A320neos, and Pratt & Whitney, supplier of the Airbus A320neo's PW1100G.
Engine makers had struggled to meet production goals and reported ongoing shortages, particularly of major components produced through casting and forging.
The Max grounding eased back on the supply throttle, allowing CFM to return to on-time production. But as the crisis dragged on suppliers began to feel the financial pinch, especially after Boeing stopped Max production in January.
Fuselage maker Spirit AeroSystems, for instance, responded in January by laying off 2,800 staff: 22% of its workforce at the time. And if a company the size of Spirit is feeling the strain, then those lower down the pecking order where cash flow is even more important will be more acutely affected.
FLEET CONSEQUENCES
The grounding immediately forced airlines to remove 357 already-delivered aircraft from their fleets, effectively halting many carriers' growth plans and forcing them to rejig schedules, work older aircraft harder and, in some cases, bolster capacity with leased jets.
Still, the global air travel industry expanded last year: IATA says that global passenger traffic saw a 4.2% year-on-year increase in 2019 (albeit down on the 7.3% growth seen in 2018).
Some Max customers like American Airlines and United Airlines, which operate a broader range of aircraft types, managed to grow capacity in 2019, though only slightly.
But 737-only operator Southwest Airlines' capacity in available seat miles dipped 1.6% year on year in 2019.
Until recently, those airlines and other Max operators were clamouring for capacity, eager for the FAA to clear the Max. But in an ironic twist, they are clamouring no more.
The rapidly spreading coronavirus has already impacted the market more severely than the Max ever did, leading airlines to slash capacity by double digits and, with no end in sight, contemplate lay-offs.
What that means for hundreds of Max aircraft sitting grounded as the FAA finalises certification remains unknown, though some analysts suggest airlines may defer, or possibly seek to cancel, some orders.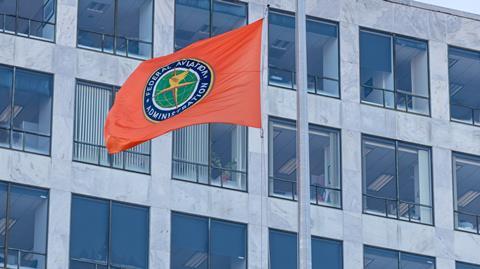 FOCUS ON CERTIFICATION
The Max grounding shone a spotlight on the FAA, with several inquiries detailing alleged failures in overseeing the Max's certification.
The agency has been accused of bowing to Boeing pressure, and the Max's issues have spurred criticism of the FAA's Organization Designation Authorization (ODA) programme, under which the FAA delegates some certification work to manufacturers like Boeing.
The aircraft manufacturing industry insists the ODA process is a safe means of oversight that helps companies bring new technology to market faster. ODA supporters also note the FAA has neither the expertise nor funding to complete all certification work itself.
Still, some US lawmakers think certification needs a revamp. Those include the heads of the US House Committee on Transportation and Infrastructure, which has been investigating the Max and its certification.
On 6 March, the committee said it soon will release legislation to "address failures in the certification process uncovered by the committee's investigation".