IATA's admission that it was surprised by the weakness of air travel demand in June reflects what has been another worrying few weeks for the airline sector.
The industry's relief at being able to ramp up services as the second half of 2020 began is quickly being replaced by concern that the coronavirus is likely to weigh more heavily on demand than previously thought.
Overly optimistic carriers have already added too much capacity into August, IATA notes, and are "burning cash" as a result.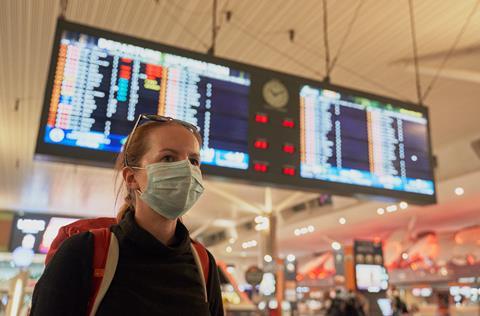 And as many airlines attempt to 'right-size' their businesses based on assumptions about the trajectory of the recovery, the ailing sector continues to be hit by uncertainty on several key fronts.
Firstly, many restrictions on air travel between countries continue to apply. Such restrictions are also proving to be changeable in a way that is incompatible with reliable network-planning, economical resource-allocation and predictable demand for tickets.
Secondly, as IATA points out, rising business confidence is not necessarily translating into rising consumer confidence, as potential airline customers grapple with employment, health and economic uncertainties, and corporate traffic remains largely non-existent.
TALK OF 'SECOND WAVE' MAY BE TOO SIMPLISTIC
At the same time, talk of a neat "second wave" of coronavirus infections might be an oversimplification of what lies ahead in terms of the disease's prevalence and its consequent impact on demand for air travel.
As the World Health Organization has pointed out, surges in cases are being seen in most imaginable climate contexts – from winter, through to equatorial and summer environments – which calls into question the idea that the disease could be seasonal.
The world likely needs to brace itself for an unpredictable reality where pockets of the virus can appear at any time, with complications such as different regions of the same country being at different stages of the pandemic.
The inconvenient truth for airlines is that these surges are likely to be accompanied by governments continuing to impose restrictions on air travel – or failing to lift existing ones – with a concomitant impact on consumer demand and confidence.
Examples of this potentially messy operating environment are being seen across the world today, even in places where the virus response had, so far, been praised.
In New Zealand, for example, which is successfully pursuing a 'zero-Covid' strategy, plans to open up a "travel bubble" with Australia have been derailed by increases in coronavirus cases in the latter country.
In Hong Kong, authorities are warning that the territory – another place that had so far avoided the high death tolls seen elsewhere – is on the verge of a significant outbreak. It is imposing harsh restrictions on entry into the country through what is one of the world's busiest hub airports in normal times.
In Vietnam – a country that had not recorded a local case of coronavirus for months – an outbreak in Da Nang is threatening to derail a boom in local travel. According to IATA, the country's domestic airline services had been at near parity with 2019 numbers in June.

Elsewhere, the USA's Sun Belt states have experienced high case numbers while previously affected states such as New York appeared to get the virus under control, weighing on second-quarter results for a number of operators.
In Europe, meanwhile, Spain has become one a several countries to see a spike in cases, with the UK imposing quarantine restrictions on travellers from the country during the critical summer holiday season, and Germany doing the same, albeit more targeted on the worst-hit regions.
MESSY OPERATING ENVIRONMENT COULD BE NEW REALITY
In the absence of vaccines and further breakthroughs regarding treatments of the disease – or, however unlikely, a situation where its potency rapidly declines or the virus mercifully fizzles out – this reality could continue into the foreseeable future.
These unpredictable challenges appear to be dampening hopes of a timely financial boost for operators during the northern hemisphere summer season.
And for as long as the virus is prevalent, there is only so much that can be done.
Most airlines are doing all they can to reassure customers through the adoption of new health and hygiene measures, even when such moves can place an extra burden on key metrics such as turnaround times.
Industry bodies such as IATA and ACI World, alongside the airlines themselves, are lobbying governments to avoid blanket restrictions on travel to certain countries, asking them to instead target specific regions where the disease is spreading.
At the same time, airlines and airports see coronavirus testing as a potential way to open up international travel on sectors such as transatlantic flying, which are crucial for so many airlines and airports. A challenge with testing, however, is that a one-off sample at the airport would not account for the coronavirus's days-long incubation period.
Ultimately, other than hoping for the best, carriers can only really tinker around the edges of the problem.
More than ever, the airline industry's future prosperity is in the hands of factors outside its control.
Further breakthroughs in the medical response to Covid-19 cannot come quickly enough for the sector.