Following epic orders in the aviation bull market of the 2010s, Airbus and Boeing have significant exposure to the fate of the four major low-cost carrier groups in the Asia-Pacific.
The 2010s were a heady time for Asia-Pacific low-cost carrier bosses such as AirAsia's Tony Fernandes, Lion Air's Rusdi Kirana, VietJet Air's Nguyen Thi Phuong Thao, and IndiGo's former boss Aditya Ghosh.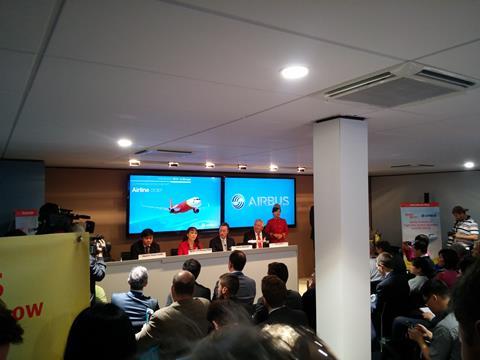 Of these four carriers only AirAsia existed, albeit in embryonic form, in the 1990s. Lion Air had its start in 2000, Indigo in 2005, and VietJet in 2011. The airlines brought the concept of low-cost travel for the masses to the Asia-Pacific, forever changing the shape of aviation.
Leaders at the four carriers also presided over some of the biggest aircraft orders in history, underlining the pre-eminence of the Asia-Pacific as a market for jet aircraft, particularly the Airbus A320 family and the Boeing 737.
Rusdi Kirana signed Boeing orders in the presence of former US president Barack Obama and Airbus orders under the approving gaze of former French president Francois Hollande. VietJet's Madame Thao also met Hollande in Airbus order ceremonies, and signed separate deals for 100 737 Max jets with Obama and his successor, Donald Trump.
In 2013, Hollande awarded Fernandes, a big Airbus customer, the Com­mander of the Legion d'Honneur.
Cirium fleets data shows that these order extravaganzas resulted in IndiGo, Lion, AirAsia, and VietJet becoming the four biggest customers for Airbus and Boeing for the 2020s. Of Boeing and Airbus's cumulative orders of 13,180 aircraft, fully 1,872 are destined for the Asia-Pacific's four big LCCs, or nearly 14% of their total orderbooks.
Coronavirus has brought these four low-cost juggernauts to a halt, along with the rest of the industry. Dreams of dominating the Asia-Pacific airline landscape have given way to a struggle to manage cash and survive.
Shukor Yusof, founder of aviation consultancy Endau Analytics, notes that the carriers are not government-backed. Even were they to need additional capacity, he contends that a need for cash will be a challenge for them to take deliveries. In addition, it will be very challenging for the airlines' to extensively tap debt markets.
Of the four, IndiGo leads with 616 orders, all for A320neo family jets. While India is tentatively emerging from a harsh lockdown that has grounded most of the airline's fleet of 237 jets, New Delhi is playing hardball with airlines about selling tickets and providing refunds. Media reports suggest Indian airlines will only get off the ground again in June.
| Operator | Existing Fleet | Total On Order |
| --- | --- | --- |
| Unannounced commercial customer | 0 | 1241 |
| IndiGo | 237 | 616 |
| AirAsia + AirAsia X | 121 | 480 |
| Lion Air | 127 | 411 |
| VietJet Air | 75 | 324 |
| GECAS | 43 | 291 |
| United Airlines | 812 | 274 |
| Air Lease Corporation | 6 | 271 |
| Wizz Air | 111 | 268 |
| Southwest Airlines | 741 | 262 |
| Source: Cirium fleets data | | |
The AirAsia Group, including AirAsia and AirAsia X, account for 480 orders, of which 362 are A320neo family jets for AirAsia and its affiliates, and 118 are a mix of 78 A330neos, 30 A321neos, and 10 A350-900s. While Airbus still lists the A350s in its orderbook, in 2018 Fernandes stated that the airline would never take delivery of the type saying it was "too expensive."
More recently, he said that the airline would take no new aircraft this year. He meant what he said: in April Reuters reported that Airbus had decided to auction four A320neos and two A321neos originally due for AirAsia.
Lion Air and VietJet, who between them have firm orders for 735 A320neo and 737 Max aircraft, have been quiet on their fleet plans. Prior to the crisis VietJet, facing a saturated domestic market, had aggressively built its international market. Given governments' reticence about international travel amid the pandemic, it will be some time before it can resume extensive international operations.
Rob Morris, global head of consultancy with Ascend by Cirium, estimates that 45% of the world's single-aisle backlog is with LCCs, and that 22% of the total backlog is with LCCs in the Asia-Pacific.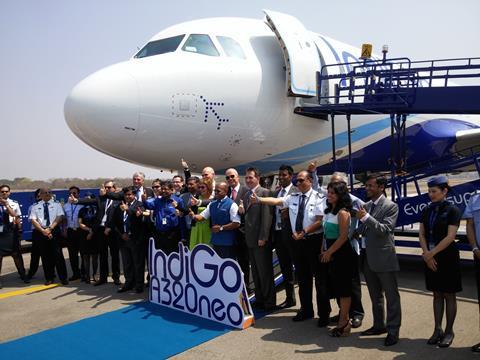 "Given the relative immaturity of those business models in Asia-Pacific in growth terms, it's clear that the majority - or substantially all - of those aircraft have thus been ordered for growth which was hypothesised to be significant, often double digit on an annual basis, in passenger and traffic terms," he says. "With the present pause in growth and limited visibility about how and when that growth might return, it is likely that there are presently conversations with both OEMs around deferral of deliveries which were scheduled for delivery in the near to medium-term."
Adding a positive note, he believes that for jets not yet being built, the OEMs will work to rearrange deliveries and keep the backlog intact.
"This will be an iterative process over the next few years. As visibility of the traffic recovery improves, so the OEM and airline will seek to adjust the schedule on a 12-18 month horizon together. In this manner, the OEM gets to retain deposit and [pre-delivery payments] whilst the airline gets some element of flexibility in its future backlog depending upon its line of sight to future growth."