As small Caribbean and Central American airlines struggle with taxation and infrastructure issues that also plague their much larger Latin American peers, the carriers are working on creative ways to boost connectivity and attract an increasingly travel-savvy South American clientele to their part of the hemisphere.
Speaking at the Latin American and Caribbean airline association ALTA's annual Airline Leaders Forum in Cancun on 24 October, the chiefs of several small specialty carriers operating across the Carribbean Sea said that though they are not far in distance from the continent, they are still not top of mind for Latin American vacationers. But opportunities are beckoning.
Maximillian Greif, chief executive officer of Tropic Air in Belize said that the country is an "enigma" for many potential tourists, and Tropic is a "boutique airline offering a niche service".
With travellers from North America and Europe beginning to discover in greater numbers the only English-speaking country in central America, Greif says Belize can act as a "gateway, a pathway between both the Caribbean and Central America".
"We are not necessarily on the map yet, we are sort of a mini-Costa Rica, a melting pot that represents both Central America and Caribbean," he says.
Tropic, which was founded by Greif's father John Greif III in 1979, now operates a fleet of 14 Cessna Caravan aircraft and one Beech 1900, according to Cirium fleets data. The airline says it flies 200 routes across the region.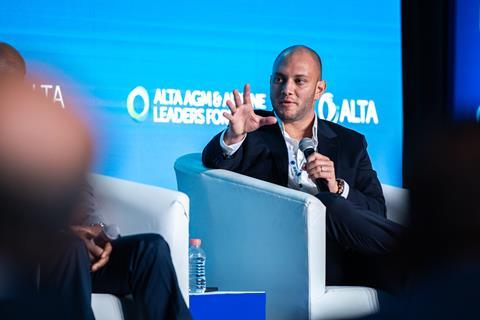 But that said, actually getting to and from the country nestled between Mexico and Guatemala often takes much more time than it should.
"Right now to get from Belize to the Caribbean you have to go to Miami," he says. "That presents an opportunity for us." Greif sees most potential in collaboration with major carriers, in the form of codeshare and interline agreements. The country's aviation infrastructure, too, "needs to rise to meet the moment".
For Nassau-based Bahamasair's Tracy Cooper, the population figures tell the story.
"Right now 85% of tourists [to the Bahamas] come from North America, but the population in Latin America is even larger than in North America," so the airline is looking at a way to benefit from South Americans' thirst for new vacation destinations, the carrier's chief executive says.
According to Cirium, Bahamasair has an average of four daily connections from Nassau to Miami, and "almost every one of the Latin American carriers fly into Miami." That's why Bahamasair is beginning to consider interline arrangements with those carriers, and is setting up plans to launch some cooperative agreements next year.
Nassau is just 296km (160nm) southeast of the US mainland, so when travellers arrive in Miami from further afield, it's a relatively short and easy hop over the western Atlantic.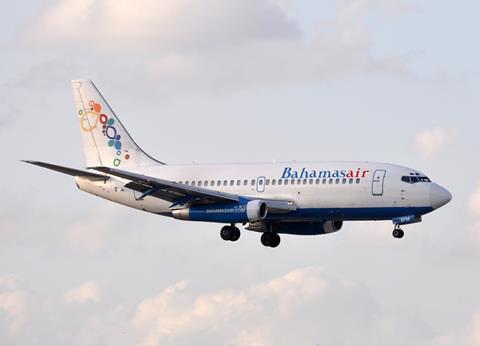 Trevor Sadler is chief executive of InterCaribbean Airways, a regional airline based in the Turks and Caicos Islands – an archipelago nation of less than 50,000 people. He says that after the global Covid-19 pandemic, the carrier set out to build a more connected network. So far, that strategy is working, with the airline now servicing 27 destinations across 17 countries.
"We are 100% better than anything we did in 2019," he says. "We found a sweet spot and we are doing well."
A common customer complaint, however, is the relatively high cost of tickets for short flights. Sadler blames that on taxes, fees and other government tariffs, which can rise to more than 50% of every ticket.
For a small fish in a medium-sized pond, it's tough to compete with other airlines which have economies of scale on their side.
"We do try to keep our airfares down and in a couple of places we compete with Copa [Airlines], we compete with American [Airlines], and we compete against 737s. There is a limit to what we can do in terms of paying the bills."
InterCaribbean operates a fleet of 18 aircraft comprised mostly of Embraer 120s, ERJ-145s, and ATR turboprops.
"The lower the airfares are, the more the percentage of the taxation, and that looks terrible," he says.
Aside from frustrating tourists, those taxes also make it difficult for the islands' residents to use the air service regularly.
"Our islands are 100 to 200 nautical miles from one to another, maybe a little bit more, but when you are paying this level of airfare there's little chance for the end-customer to do much more than travel on an essential basis," he says.
He adds that InterCaribbean and other regional carriers have taken those concerns to their respective governments, hoping to convince them that lower tarriffs and fees represent an investment in the aviation sector, and that, in turn, is an investment in the broader economy.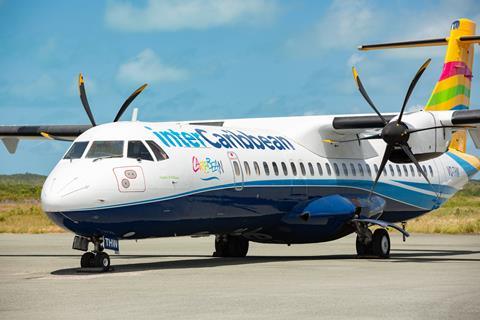 Tropic Air's Greiff adds, "We can create all the academic policy position papers, and present large economic impact studies to the government, but we have to convince the voters." Politicians listen to their constituents, and those constituents must be vocal in demanding increased connectivity and lower fees to attract more traffic, and more tourist spend.
"It costs $76 to depart Belize, that creates an entry and exit barrier to our ability to expand as an international airline," he adds. "Opportunity translates into votes which translates into political will," he says.
And these small carriers are not alone. Latin American airline leaders across the continent are locked in a perennial struggle to convince politicians in their respective countries that air transport is crucial for the movement of goods and people across vast distances where relying on ground based networks – buses in the case of the Central and South American mainland and maritime vehicles in the case of the Caribbean – is an unrealistic prospect in the 21st century.
Air travel is not a luxury, it's a necessity, says InterCaribbean's Sadler.
"It's the same for all of us," adds Philippe Bayard, the chief executive of Haiti-based Sunrise Airways. "Latin America is 12 countries, and the Caribbean is 19 countries. We are on islands, scattered across the Caribbean Sea and Atlantic Ocean. We have shorter distances, lower quality of infrastructure, and the same challenges."