The recovery in demand for European air travel during the second half of the year has been significant so far, particularly on short-haul sectors.
This week, for example, Eurocontrol said the region's flight numbers again exceeded its best-case recovery scenario in August. And IATA noted that Europe was the biggest contributor to the uptick in global travel demand in July.
On 2 September, Ryanair and Wizz Air both reported load factors in excess of 80% for August on vastly increased capacity for the month.
They are reasons to be cheerful. But the outlook for the coming winter season on the passenger side of the business remains awash with uncertainty.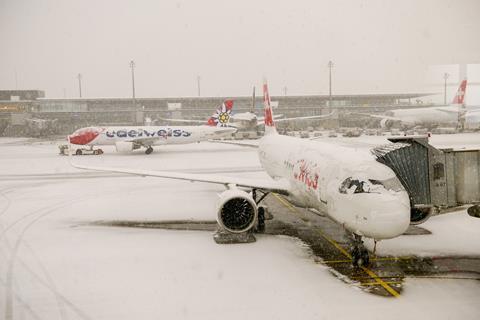 First, concerns around future mutations of Covid-19 do not sit comfortably with restriction-happy governments.
"As the Northern Hemisphere summer travel season draws to a close, it is clear that too many governments missed the opportunity to apply a risk-based approach to managing their borders," said IATA director general Willie Walsh on 1 September.
And carriers are conscious that the 'vaccine wall' is yet to be tested during colder months. Evidence from the USA shows passenger confidence can wobble if there is a perception that the spread of the virus is out of control.
Second, airlines with a significant long-haul presence are without a fully open transatlantic market, or connectivity of any significant kind with Asia-Pacific, with the return of business travel a big question mark.
Third, late bookings are making network-planning a nightmare, with carriers concerned by the cash burn risk that comes with overcommitting capacity.
"Customers are booking their tickets closer to their travel dates, which means that flexibility to ramp up and down will be a success factor in the airline industry going forward," said SAS chief executive Anko van der Werff on 1 September, with Norwegian chief Geir Karlsen having made similar observations about seasonality trends on 31 August.
On 2 September, UK leisure carrier Jet2 said that its "overall winter 21/22 capacity remains under continuous review".
Fourth, Ryanair group chief executive Michael O'Leary predicted this week that winter would be marked by "much lower" fares compared with pre-crisis levels, as carriers scramble to stimulate demand.
All of this points to Europe's air travel recovery retaining a degree of fragility, for the next few months at least.
Subscribers to the Airline Business newsletter receive the Weekly Briefing first every week. For more information, click here.