If ever a week featured a microcosm of the challenges and opportunities facing the airline industry, this might be it.
The past few days saw crude oil – the price of which jet fuel tracks closely – fall back to around $100/barrel, having flirted with $130/barrel at some points over the past three weeks. That development probably says more about the volatility ahead than any definite reprieve from cost fears, but it is a move in the right direction.
In international travel markets that were already on a recovery path pre-Ukraine conflict, there is a sense that while any extra costs are unwelcome, they can be offset to an extent by strong demand and fares.
"You have seen it's a very strong pricing environment right now, which makes sense given the pent-up demand, but also the input prices of fuel," said Virgin Atlantic chief executive Shai Weiss during media briefing in the UK on Tuesday. "For the UK-US, we are seeing a very robust environment."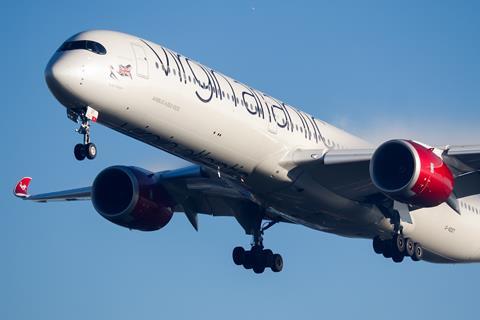 Where recoveries are less-advanced, however, high fuel costs are hitting markets in a much more fragile state.
Taiwan's China Airlines said this week that it expected its long-haul recovery to be "full of challenges" in the near-term given rising fuel prices.
And for new airlines, the impact is also significant. Start-up operator Norse Atlantic Airways said on Wednesday that it has pushed back the launch of ticket sales to April citing uncertainties stemming from the Ukraine conflict.
Elsewhere, a jarring dichotomy in government responses to the Omicron variant of Covid-19 is playing out and weighing on airline fortunes, even before fuel costs and other impacts from the Russia-Ukraine war are considered.
Chinese state-run media reported this week that a number of airports across the country – including those in Shenzhen and Shanghai – have significantly slashed flights amid the spread of Omicron, as the country continues to pursue a 'zero-Covid' policy.
In New Zealand, however, there was evidence this week that governments can map a way out of extremely tight travel restrictions, as the country said it would open borders to vaccinated travellers from visa-waiver countries from 1 May.
Finally, mergers and acquisitions activity might be becoming a post-pandemic theme in the airline industry, with Brazilian carrier Gol the latest to hint at a desire for action on that front.
"It may be time to reconsider whether the codeshare and interline approach goes deep enough to capture the available synergies for expanding the network," said the low-cost carrier's chief executive Paulo Kakinoff on Monday.
Subscribers to the Airline Business newsletter receive the Weekly Briefing first every week. For more information, click here.