As the global aviation industry gets used to the idea that a rebound may take three years, the sector in Latin America is looking at a particularly difficult recovery, as airlines report staggering losses, borders remain closed and governments continue withholding aid.
With three of the region's largest carriers in bankruptcy protection, ongoing travel restrictions, quarantine requirements and other barriers to movement have prevented commercial passenger airlines from returning to any semblance of normal.
Some experts think five years may pass until Latin America's airline industry recovers.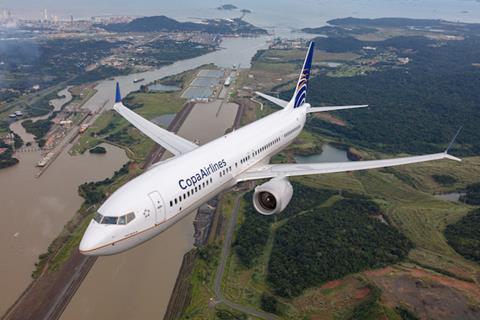 "The impact is gigantic," says Jose Ricardo Botelho, chief executive of the Latin American & Caribbean Air Transport Association. "If we don't start flying soon, many companies in the industry will be at risk of survival."
While aviation in the rest of the world stumbles from hibernation, the continent that just six months ago was considered the most-promising and underserved market on earth, remains in deep slumber.
Air traffic fell by about 96% in Latin America and the Caribbean in April, as the coronavirus pandemic reached its peak, according to industry trade group IATA. It has yet to make any significant steps toward recovery.
Three of Latin America's largest airline companies have already fled to the security of Chapter 11 bankruptcy proceedings. Chile's LATAM Airlines Group, Mexico's Aeromexico and Colombia's Avianca Holdings have struggled to keep operating and are now seeking protection from creditors. There could soon be more joining them.
"Given the characteristics of the Covid-19 pandemic and uneven policy responses in the region and the US, we expect the recovery to be uneven, and characterised by two steps forward, one step back, at least until a vaccine is widely available," says Bruce Spear, partner at management consultancy Oliver Wyman.
It will likely take another five years for traffic in Latin America to return to 2019 levels, Botelho adds. "Based on these calculations, the Latin American region would take… longer to recover than the global average. This shows that it will be a slow recovery with many challenges."
According to Cirium fleets data, on 17 August just over half of the aircraft that were operating in the region on 1 January are currently in service. That translates to a reduction of 689 jets from eight months ago.
Most-heavily affected have been mid-range Airbus A320s and Boeing 737NGs, down 212 and 183 units respectively. There are also 51 Embraer 190 jets sitting idle across the geography that were operating at the beginning of the year.
| Aircraft Type | Fleet on 17 August 2020 | Fleet on 1 January 2020 | Difference |
| --- | --- | --- | --- |
| 727 | 2 | 2 | 0 |
| 767 | 22 | 34 | -12 |
| 777 | 8 | 10 | -2 |
| 787 | 37 | 55 | -18 |
| 737 (CFMI) | 33 | 47 | -14 |
| 737 (JT8D) | 7 | 10 | -3 |
| 737 NG | 146 | 329 | -183 |
| A319 | 40 | 89 | -49 |
| A320 | 246 | 458 | -212 |
| A321 | 36 | 95 | -59 |
| A330 | 11 | 35 | -24 |
| A340 | 1 | 2 | -1 |
| A350 | 10 | 15 | -5 |
| CRJ100/200 | 15 | 20 | -5 |
| E170 | 0 | 10 | -10 |
| E190 | 51 | 102 | -51 |
| E195 | 26 | 53 | -27 |
| EMB-110 | 14 | 14 | 0 |
| EMB-120 | 12 | 15 | -3 |
| ERJ-145 | 16 | 27 | -11 |
| Total | 733 | 1422 | -689 |
In August, Latin American airlines will carry slightly more than 8 million seats within the region, down 75% from January figures, according to Cirium schedules data.
Botelho estimates that by December "almost 50%" of originally planned capacity will be available.
IATA, which represents 290 airlines worldwide, has repeatedly decried what it describes as Latin America's sluggish, disjointed and uncoordinated reaction to the pandemic and its aftermath, as well as its handling of plans to restart air travel across the continent.
Capacity collapse: available seats carried by region's 15 top carriers in January, August
Airline
Seats in January
Seats in August
Percent change
LATAM Airlines Brasil
4,757,411
991,933
-79%
Gol
4,462,788
1,056,060
-76%
Azul
3,260,986
1,075,459
-67%
Volaris
1,872,127
1,443,885
-23%
SA AVIANCA
1,850,474
2,015
-99.9%
InterJet
1,348,686
100,641
-93%
LATAM Airlines Peru S.A.
1,281,554
83,328
-93%
VivaAerobus
1,159,398
904,296
-22%
COPA
952,848
10,626
-99%
Aerolineas Argentinas
946,507
2,197
-99.8%
LATAM Airlines Group SA
942,906
101,186
-89%
Aeromexico Connect
865,549
421,719
-51%
Aeromexico
783,211
339,560
-57%
LATAM Airlines Colombia
701,916
0
-100%
Sky Airline S.A.
595,908
61,292
-90%
* Top carriers by passengers carried in January. Source: Cirium schedules data
LEAST-SUPPORTIVE REGION
While governments in Europe and the US quickly stepped in with billion-dollar financial aid packages to help their respective industries deal with the devastating drop in demand, Latin American governments have been notably unreactive.
They have contributed a total of just $300 million, or less than 1%, of the 2019 revenue generated by the airlines in the region, ALTA says. That makes Latin America the least supportive region in the world.
Both ALTA and IATA have repeatedly urged governments in Latin America to intervene on behalf of the industry and the millions of jobs it supports.
But the optics of such a bailout is politically challenging, Spear notes, leading the governments to the safer choice of simply doing nothing.
"Most of the countries in question would be hard pressed to contemplate a bailout comparable to the US CARES Act," Spear says. "Other sectors, such as energy and hospitality are similarly hard hit and are vital to their [gross national product]."
"The reality is that governments are not exempt from the crisis and must now support numerous sectors relevant to their countries," agrees ALTA's Botelho. "However, we are constantly highlighting that aviation is a key industry for the region's economy because of its catalytic effect on many other economic sectors such as trade, tourism and services."
IATA estimates the crisis will end up costing the region's airlines about $18 billion this year.
ALTA adds that the region's GDP will take a more than $110 billion hit and up to 5.9 million jobs in the aviation and tourism industries could be at stake.
SEALED BORDERS
In the meantime, numerous Latin American countries remain effectively sealed off due to government-imposed travel restrictions and quarantine requirements that have been in place since the beginning of the crisis in March.
Numerous trade organisations and unions have pushed governments to ease the regulations that continue to create insurmountable barriers to meaningful recovery.
In Colombia, for example, overland busses have once again been permitted to operate, while air travel remains locked down. Domestic aviation is now scheduled to open up at the end of August, but international travel will remain restricted.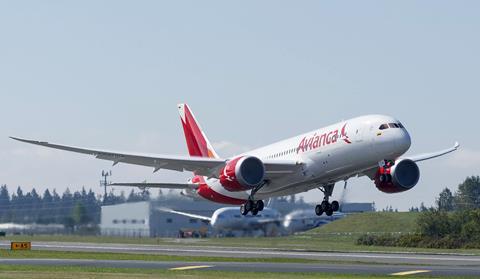 Since March, Panama's Copa Airlines has halted normal operations except for charter, humanitarian and repatriation flights.
For Copa, which built its business around international connections at its "hub of the Americas" Tocumen International airport, the ban on inbound travellers has proven devastating. Panamanian restrictions are set to lift on 22 August, and Copa aims to restart close-to-normal operations by 4 September.
Whereas Copa had 90 of its all-737 fleet in service on 1 January, it only had five in service on 17 August, according to Cirium data.
Argentina, one of the continent's biggest markets, continues to be more or less closed off from the rest of the world. Though the government had targeted 1 September for reopening, last week the country's ministry of transport said Argentina may continue to restrict travel for up to another 60 days.
In Brazil competitors Gol and Azul partnered to maintain a skeleton network of air bridges to far flung destinations across the vast country during the height of the global health crisis.
Both airlines are looking forward to capacity increases in the coming months, leading up to the Christmas and New Year's holiday season, through February's Carnival, which is traditionally a busy time for travel, they say.
PENT-UP DEMAND VS AFFORDABILITY
The pain from the crisis is not limited to airlines. If and when reopening begins, the region's carriers will be hard-pressed to generate the passenger revenue they did just six months ago.
Long touted as the world's most underserved and fastest-growing region for air travel, that optimism came to a screeching halt as the global health crisis spread.
Now, potential customers, too, are suffering financially from the virus' impact and may no longer have the means to spend as freely as they did before, creating further ripple effects through already fragile economies.
"Latin American countries have more-modest social safety nets, and the pandemic is dealing a harder blow to the region's middle class, impacting travel demand," Oliver Wyman's Spear says, adding that "affordability will be a concern".
Still, air travel remains a critical mode of transport given the region's geography and topography, ALTA's Botelho says.
The Latin American per-capital travel rate is about one-quarter the rate in the USA, he says.
"That represents a huge potential for growth in the region," says Botelho. "This growth will certainly be deaccelerated due to the pandemic but once recovery is achieved, growth will resume and the region can continue to be one of the fastest-growing regions for air travel."

Pilar Wolfsteller, Americas Air Transport Editor, is based in Las Vegas and brings a pilot's perspective to her beat. She covers airlines across the hemisphere and her interests also include future-oriented sustainable aviation technology and urban air mobility projects. Pilar began her journalism career at the global news agencies Bloomberg and Reuters, and has reported from more than 50 countries.