A notable theme over the past week has been the shift in global airline narrative towards renewal, as more markets emerge from the worst of the Covid-19 crisis.
On Wednesday, Air New Zealand rolled out a NZ$2.2 billion ($1.53 billion) recapitalisation package aimed at boosting its war chest for the pandemic recovery as it finally returns to the international stage.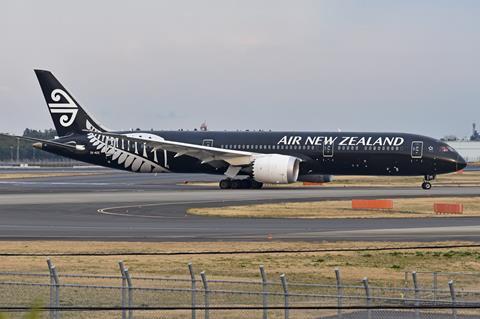 Across the water in Australia, Qantas on Monday announced the return of its Airbus A380s to Melbourne as it boosts capacity to North America.
And in Hong Kong, Cathay Pacific announced that its cadet pilot training programme would restart, with the carrier expressing confidence in the recovery despite its high-profile struggles at present.
Elsewhere, Alitalia successor ITA Airways on Monday unveiled the first Airbus A350 to feature its distinctive blue livery.
Also in Europe, Wizz Air outlined plans this week for its larger operations at London Gatwick airport, which remains a facility to watch in terms of the competitive environment coming out of the crisis.
In the Middle East, meanwhile, Saudi low-cost carrier Flynas unveiled a plan to lift its aircraft orders to 250 units as part of a wider aviation strategy in the kingdom.
There was also the promise of new faces at the top of airlines in the past few days, with long-serving Tewolde GabreMariam stepping down at Ethiopian Airlines and Avigal Soreq doing the same at El Al.
The unsurprising announcement that IATA's AGM would not be held in Shanghai this June was, however, a reminder that some markets still have a way to go in the pandemic recovery. The industry will instead meet in Doha, with Qatar Airways hosting the event.
And the Russia-Ukraine war continues to create uncertainties for swathes of the industry, with Emirates president Tim Clark warning its consequences could be more far-reaching than those from the pandemic.
Subscribers to the Airline Business newsletter receive the Weekly Briefing first every week. For more information, click here.