Our annual assessment of some of the airline chief executives from across the world who are facing the biggest challenges – and, in several cases, opportunities – over the next 12 months
Doug Parker, American Airlines
Dallas-based American Airlines and its chief executive Doug Parker had a difficult 2019. The loss of a major partner in Latin America, as well as the Boeing 737 Max crisis and a testy labour dispute with mechanics which led to substantial delays and cancellations, all contributed to an annus horribilis for the airline's top executive.
Following a Chilean court's decision to deny American a proposed joint venture with Santiago-based LATAM Airlines in May, competitor Delta jumped in to invest $1.9 billion for 20% of the Latin American airline a few months later.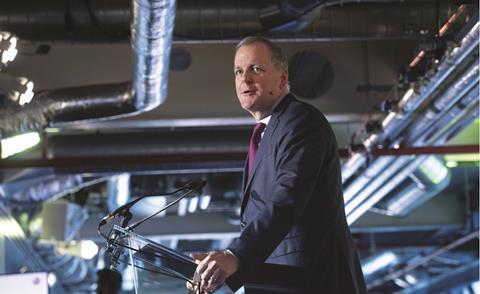 Subsequently, LATAM announced it would leave American's Oneworld alliance and severed its codeshare ties to the US carrier as of 31 January 2020, leaving American without a major partner in what has traditionally been its strongest region.
The grounding of American's 737 Max fleet also put significant pressure on the airline. Altogether, American invested $31 billion in facilities and fleet upgrades, aiming to become not just the biggest carrier in the USA but also the carrier with the youngest fleet in aviation. Now, it expects the grounding, which will likely last at least a year, all told, to cost it more than $540 million in pre-tax earnings in 2020.
In addition to the grounding of what promised to be a sizeable money-maker for the airline, a labour dispute with its mechanic and ground staff unions forced the delay and cancellation of thousands of flights, leaving customers upset and frustrated.
Though American continues to be profitable, it is unclear if Parker will be able to navigate this turbulence and remain unscathed. He has held the chief executive roles at America West and US Airways prior to their mergers, and American Airlines for a total of 18 years, making him the longest-serving chief executive of any major US carrier. United Airlines' management shakeup in early December has led to speculation in the industry that the cards could soon be reshuffled at American as well.
Ben Smith, Air France-KLM
Air France-KLM's presentation of its five-year plan in November contained few, if any, surprises as the business heads into 2020.
That is partly because the European airline group's problems have been played out so publicly that the remedies were unlikely to be a shock, but also because many sections of the strategy had been widely trailed.
Indeed, for group chief executive Ben Smith, the investor presentation was about demonstrating that during his first year in the role, the foundations had been laid for the business to make the required changes that could bring about "sustained profitability". Crucially, it was also about delivering a concise summary of what has been done and what lies ahead for key stakeholders who could make or break the plans.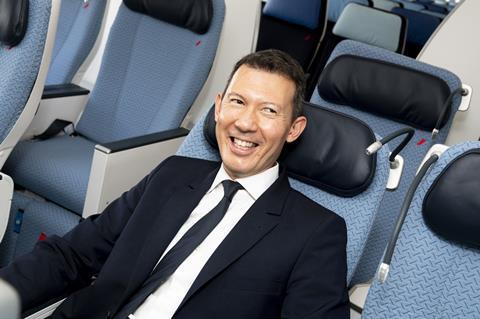 Some of the goals outlined in the presentation, such as a desire to "simplify each airline's internal processes" and to implement "additional group synergies", have existed, mostly unfulfilled, since Air France-KLM was formed.
Among other targets, the topic of "simplification" had been discussed at previous quarterly results briefings and elsewhere since Smith took the reins. Announcements had recently been made, for example, about rejigging the allocation of aircraft types within the group.
Low-cost unit Transavia's expansion had meanwhile been made possible by a pilot union vote in July that lifts the cap on services the low-cost unit can operate, while the renaming of Hop and the dropping of Joon earlier in 2019 had signalled a consolidation of branding across the group.
On environmental targets, KLM had already established the group's credentials with its "Fly Responsibly" campaign.
Other priorities mentioned in the presentation – including network optimisation, better utilisation of data, personalised offerings for passengers, increasing the profitability of support units such as cargo and MRO, and the pragmatic evaluation of "consolidation activities" – are on the to-do list of most airline management teams.
But for Air France-KLM executives facing a unique set of well-rehearsed challenges that have stumped previous incumbents, the reiteration of strategy to key stakeholders can probably never happen enough. The more they hear about the strategy and its importance, the less likely they are to spring any nasty surprises.
Whatever Smith's ambitions, he knows that any one of a number of factors – including often-intransigent unions, political wrangling over group governance, unbalanced contributions from individual units to overall profitability, and a high cost environment amid competitive moves from budget operators – could stymie his plans, or even deliver a fatal blow to them.
Han Chang-Soo, Asiana
Asiana chief executive Han Chang-Soo goes into 2020 hoping for a better year as uncertainty over the South Korean operator's ownership is resolved.
In the last days of 2019 it was announced that a consortium formed by Hyundai Development Company (HDC) and Mirae Asset Daewoo had committed to a W2.5 trillion ($2.2 billion) deal for the airline, potentially taking its stake above the 60% mark – which would include purchasing Asiana parent Kumho Industrial's stake, plus new shares issued by the airline and its affiliates. The consortium aims to complete the acquisition by April.
Asiana has been under financial pressure, in part due to the struggles of Kumho Industrial's parent Kumho Asiana Group.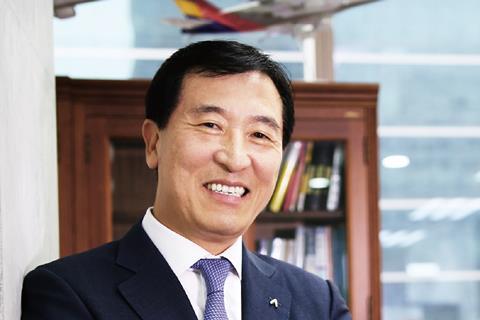 Earlier in 2019, Kumho Industrial announced it would sell its 31% stake in flagship business Asiana to satisfy a demand from its key lender, Korea Development Bank, for a major emergency loan.
Before that announcement, the carrier signalled in April 2019 plans to cut some routes and aircraft, in addition to asset sales, to overcome financial difficulties that had constrained its liquidity.
Asiana's difficulties have been worsened by the rise of low-cost carriers in South Korea, falling demand for travel to Japan amid a diplomatic spat, and a weaker local currency, all contributing to weak financial results in recent years.
If he retains his role once the takeover is completed, Han – who has worked for the Kumho group since 1986 and was involved in the formation of Asiana in 1988 – faces no small challenge in turning the carrier's fortunes around, even as rival Korean Air grapples with significant problems of its own.
Alex Cruz, British Airways
For British Airways, 2019 was meant to be a banner year. The airline marked its 100th anniversary since its origins with a series of events, celebrations and initiatives, while a much-anticipated business-class product was unveiled as it introduced the first of its new Airbus A350 aircraft.
Yet while there was an admirable focus on the heritage of BA and a thoughtful approach on how to address long-term issues around diversity and sustainability, it came unstuck on issues in the present. A breakdown in relations with its pilots brought an unwanted first in BA's history when a damaging pilots' strike wrecked the carrier's schedules in September.
Further industrial action was avoided, but it was not until December that BA looked able to put the dispute behind it when pilots backed a pay deal brokered through the UK arbitration service ACAS.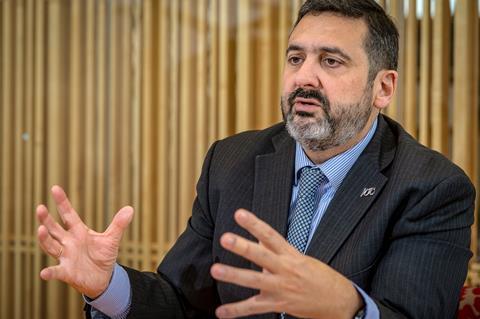 While the strike impact will contribute to slightly lower-than-anticipated profits for BA parent IAG in 2019, the UK carrier continues to drive a majority of the group's revenue and profit. But following on from negative headlines stemming from disruption caused from a major power outage and a damaging data breach, 2020 may prove a more defining year for BA and its chief executive Alex Cruz in its efforts to regain the initiative.
A fresh opportunity for this comes with the arrival of six Boeing 787-10s in 2020.
The airline's location in the UK also puts it at the heart of some of the biggest issues of sustainability and politics.
The country's exit from the European Union is still to play out, but BA has already attempted to grab the sustainability initiative by offsetting carbon emissions on all its UK flights from January.
London Heathrow, meanwhile, is now not expected to complete its third runway until "between early 2028 and late 2029".
Cruz will face future challenges without Willie Walsh – who gave him the top role at BA – at the helm of holding company IAG.
Anko van der Werff, Avianca
Crisis-ridden Colombian airline Avianca is in the process of implementing a comprehensive strategic turnaround plan designed to bring the business back to profitability. It has restructured debt, changed ownership and hired a new management team, including Dutchman Anko van der Werff, a veteran of KLM, Qatar Airways and Aeromexico.
A major strategic pillar of the plan is optimisation of the airline's Bogota hub operation with new destinations and connections better suited to higher-yield traffic, Van der Werff told FlightGlobal in late October – when he had been in the job for around three months.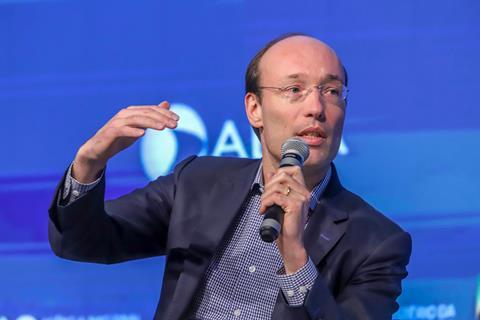 "Bogota is really well positioned to connect north and south [America], right in the middle and right down the centre," he says, adding that the focus will be on fewer domestic routes and more international connectivity.
Looking north, he says that the airline's planned three-way joint venture with United Airlines and Panama's Copa Airlines is taking longer to finalise, but it is definitely still on track.
As part of the turnaround, the airline is taking a critical look at overcapacity within its network. "We are definitely taking capacity out," van der Werff says. "We grew too much and we grew too fast, so we are now taking matters into our own hands."
Tony Douglas, Etihad Airways
The restructuring of Etihad Airways remains a work in progress, but the Abut Dhabi aviation group's chief executive Tony Douglas is confident that efforts will eventually deliver a "very strong" business.
Speaking at the Dubai air show in mid-November at the launch of an "eco partnership" with Boeing and the unveiling of the "Etihad Greenliner" 787, Douglas outlined the status of the transformation programme designed to return the airline to profit.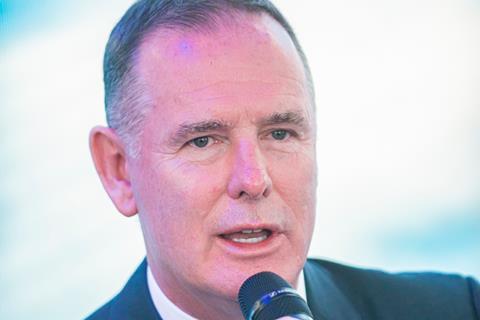 "We've still got a long way to go. We're slightly ahead of where we planned to be," he says. "If we stay focused, if we do the right things like this [eco partnership] for the right reasons, we'll all see a very strong Etihad in the future."
Speaking in March 2019 when its full-year results were announced, Douglas insisted: "Our transformation is instilling a renewed sense of confidence in our customers, our partners and our people."
Etihad's huge loss for its 2018 financial year was still an improvement on the $1.52 billion loss reported for the previous 12 months.
Several unprofitable routes have been cut, while Etihad has also moderated its fleet growth plans.
Meanhwhile, Etihad Airways' parent announced in mid-October that it is aiming to tie up with fellow United Arab Emirates carrier Air Arabia to establish its own budget operator.
Rickard Gustafson, SAS
Scandinavian airline SAS has stepped up cost-saving measures after delivering a full-year result its chief executive Rickard Gustafson describes as "unsatisfactory".
The carrier states that it did not meet two of its three financial targets for the fiscal year ended October 2019. While "financial preparedness remains strong", Gustafson describes an 8% return on invested capital as "disappointing" and notes that the ratio of adjusted net debt to EBITAR increased.
"This outcome is not satisfactory and reinforces the need for additional efforts to improve our operational efficiency and competitiveness," he states.
The Scandinavian carrier is deepening cost-saving measures.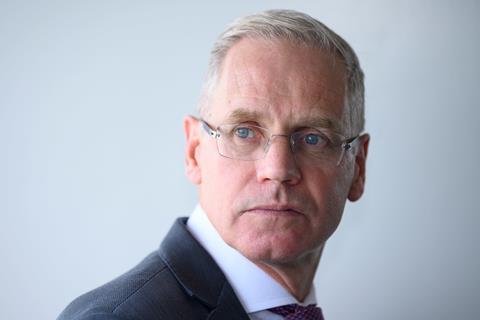 Gustafson expects that SAS's ongoing narrowbody fleet harmonisation programme around the Airbus A320neo family will deliver "significant benefits", and that "some" efficiencies will materialise from 2021 as a result of reduced standby levels and maintenance cost. But he argues that "productivity will be negatively impacted in the forthcoming years" as a result of staff-training requirements for the Neo.
A new planning system is to be implemented by 2022 to improve asset and crew utilisation. The airline predicts that the initiative will in 2020 deliver savings of SKr75 million and improve "operational robustness".
SAS says it experienced "strong momentum" in demand during the fourth quarter of 2019. However, the improved earnings were partially offset by unfavourable currency effects.
It sees "the continued weakness of the Swedish and Norwegian krona against the US dollar and the euro", an increased fuel bill and costs relating to industrial action as "significant headwinds" that brought an overall decline during the year.
For 2020, Gustafson predicts that "the uncertain economic outlook and emerging slowdown in key economies will negatively impact customer demand".
He also foresees "significantly lower growth, both from a demand and a supply perspective".
Augustus Tang, Cathay Pacific
Cathay Pacific will cut seat capacity by 1.4% year-on-year in 2020 as Hong Kong's political troubles and trade tensions hurt the airline in key markets.
In a mid-December letter to staff, chief executive Augustus Tang stated that the airline's situation had "deteriorated" in recent weeks, which meant its budget for 2020 needed to be adjusted. The move reverses September's plan, which called for capacity to grow 3.3% next year.
"Rather than growing our airlines in 2020, for the first time in a long time our airlines will reduce in size," Tang said.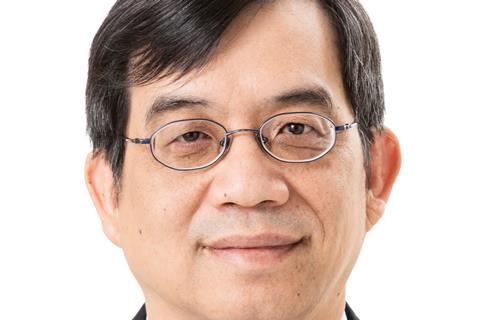 He cited a number of challenges, including the pro-democracy protests that have roiled Hong Kong in recent months, which caused the Hong Kong economy to shrink 3.2% in the third quarter of 2019. Traffic has fallen from key markets, with Tang singling out Mainland China.
"Revenue performance continues to be disappointing and advance bookings for 2020 remain much lower than we would hope for," he writes.
Tang assumed the role of chief executive in August, when the former holder of the job, Rupert Hogg, departed abruptly after the airline became a focus for mainland media and regulatory scrutiny amid pro-democracy protests in Hong Kong.
Cathay's "hands-off" approach to the protests was dropped, as the airline instead released a series of statements supporting the Hong Kong government and police efforts to curb protests.
Hogg had been leading the carrier through a transformation process that began in 2017 and included an aim for the business to achieve profitability in 2019.
Jacob Schram, Norwegian
Low-cost carrier Norwegian named former Circle K Europe group president and McKinsey adviser Jacob Schram as its new chief executive in November, effective from the start of 2020.
Schram replaced Geir Karlsen, who had been acting chief executive since long-standing boss Bjorn Kjos stepped down in July. Karlsen will continue as chief financial officer and deputy chief executive.
It completes an overhaul of the airline's leadership, under which long-standing executives Kjos and former chairman Bjorn Kise have stepped aside. That has coincided with a concerted drive to secure profitability at the airline after years of rapid expansion took a toll on its finances.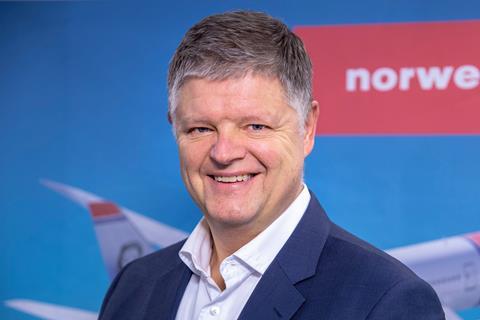 "The airline industry is characterised by strong competition and unforeseen events, but it is also an industry that is important to people everywhere," says Schram. "Now, my main focus will be to bring the company back to profitability and fortify the company's position as a strong international player within the aviation industry."
Norwegian has expanded rapidly over recent years across Europe, most notably its push into the embryonic long-haul low-cost market on transatlantic routes. While this attracted much attention, financial pressures at the carrier prompted a change of direction as it bid to secure profitability.
Norwegian began to cut costs, sell aircraft and reduce capacity as it axed unprofitable routes, alongside a wider effort to lighten its debt load. These measures helped deliver a 64% rise in third-quarter operating profit, to NKr2.97 billion ($326 million).
Challenges remain, though. The carrier's share price dropped by around 10% in November after the airline revealed it was seeking additional funding. Norwegian said the transactions leave the airline "fully funded" through 2020 "and beyond", based on its current business plan.
Juan Pablo Ceriani, Aerolineas Argentinas
Aerolineas Argentinas' newly appointed chief executive Juan Pablo Ceriani used his first public address to employees to promise "a new era of commitment and confidence", in a clear reference to the state-owned airline's unresolved labour conflicts.
"I need your co-operation to strengthen Aerolineas and [regional subsidiary] Austral," he told the employees in December, adding that the "joint effort of everyone at Aerolineas" is required for the empowerment of his leadership to "manage the airlines efficiently and return them to the number-one place in the market they deserve".
He predicted "growth for Aerolineas and Austral", without specifying any concrete plans, and vowed to pursue "dialogue" with labour collectives.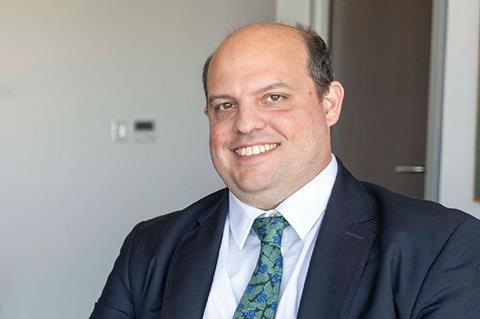 A pilot-union source says trade unions have informally agreed to give Argentina's new government "a few weeks of peace" as they evaluate the emerging situation.
Ceriani faces a number of challenges and must make strategic decisions, including the long-delayed decisions on what to do about the flag carrier's loss-making long-haul network and its fleet.
Designated as Luis Malvido's replacement in December by the recently elected Peronist government, Ceriani had previously served as the airline's head of government relations between 2009 and 2013, just after its renationalisation.
The previous liberal administration led by Mauricio Macri opted for designating private-sector executives to leadership positions at Aerolineas in an attempt to prepare the airline for competition while simultaneously reducing state subsidies. However, the new Alberto Fernandez-led government seems to be returning to the practice of designating executives with a clear Peronist political profile, traditionally protectionist and little inclined to favour competition against state companies.
Paul Scurrah, Virgin Australia
Virgin Australia's Paul Scurrah has the airline's inflated structure, workforce and other costs firmly in the crosshairs as he attempts to make the loss-making airline robust enough to deliver profits in all conditions.
In response to this challenge, Scurrah took the axe to Virgin Australia's workforce in August 2019, with 750 positions set to go by the end of June 2020. That is aimed at delivering A$75 million ($52 million) in cost savings, while a further A$50 million in savings is expected to come from squeezing its suppliers – including its aircraft lessors.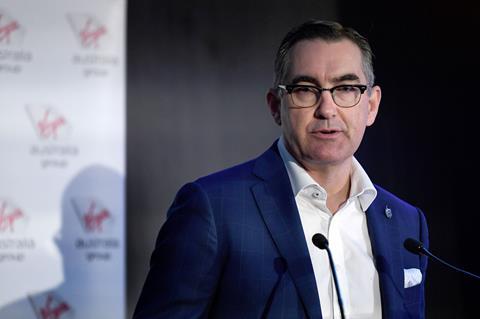 But the airline is not in dire straits, having ended the 2019 fiscal year in a strong position with a cash balance of A$1.74 billion. Just over A$1 billion of that is being spent retiring outstanding US dollar bonds, winding up its enhanced equipment note programme, and other debt repayments.
With enough cash in hand, Scurrah has made it clear that recovering its margins and becoming sustainably profitable are his core goals.
The job cuts and management restructuring were the big headline events, but the airline continues to implement a major network and fleet review.
That review, which was first disclosed in May, is wide-ranging, and considers how the wider Virgin group – including Virgin Australia Regional Airlines (VARA) and budget unit Tigerair Australia – deploys capacity across its entire network.
"We maintain a strong network of destinations and it's important that our schedule continues to reflect demand from our business and leisure customers," said Scurrah in November, as the carrier suspended its Melbourne-Hong Kong service from 11 February 2020, among a raft of network and fleet-deployment changes.
Mark Anderson, Connect Airways
Even before Flybe was forced to seek government help to continue operating in early 2020, the chief executive of owner Connect Airways faced a number of pressing challenges.
Having appeared to rescue UK regional carrier Flybe earlier in 2019, the Connect business – owned by Virgin Atlantic together with Stobart Group and Cyrus Capital Partners – made a significant step on 15 October when plans were announced to rename Flybe as Virgin Connect.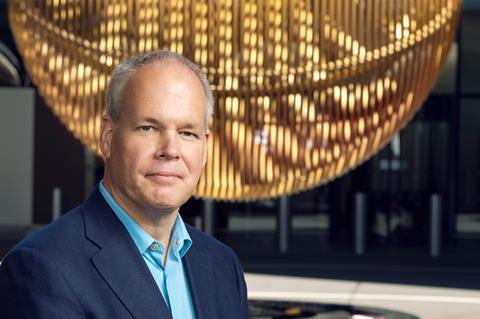 "All we have done really is the easy bit – which is the name," said Anderson at the time. "We've now got the challenging bit, which is putting together the customer proposition, which we are doing, and then putting the new business together under the Virgin Connect brand."
It appears, however, that the "challenging bit" was far from over. Now, Anderson is the man charged with guiding the Virgin Connect project, which not only requires the rebuilding of a Flybe operation that has twice been close to collapse in recent months, but also putting to bed Virgin Atlantic's own history in the UK regional aviation market, involving the short-lived Little Red.
Sumeth Damrongchaitham, Thai Airways
Thai Airways dismissed reports in October that it is at risk of being shut down, arguing that local media had "misconstrued messages conveyed in a meeting" with airline staff.
The Bangkok Post on 22 October quoted Thai Airways president Sumeth Damrongchaitham as saying: "The competition is very fierce this year. Thai is really in a crisis. Next year, it must do its best. If staff are still unaware and do nothing, they will not have enough time to fight back. Today very little time remains. Today there is no comfort zone. Everyone will die if the vessel sinks."
In the flag carrier's clarifying statement, the staff meeting is described as one "intended to bring about employee awareness of the highly competitive state of the airline industry and Thai's competitive stance in the market".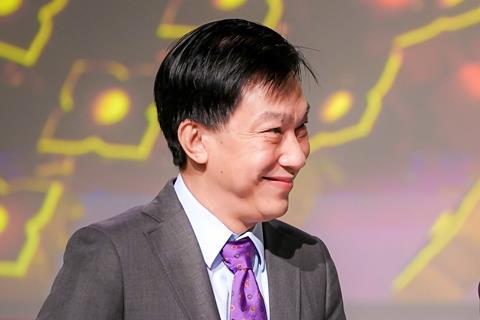 The airline says its president "clearly emphasised the importance and urgent necessity of overcoming obstacles in conducting airline business". It adds: "Thai staff were urged to take heed of how heavy airline competition remains in all areas of business, low cost-carrier competition, air fare promotions, and 'cut-throat' route competition in certain markets."
In speaking to staff, Damrongchaitham was seeking "to motivate them to take immediate action to cut costs and boost profits" and "to act as a combined force to maintain competitive edge", Thai asserts.
Citing its "capability to perform exceptionally amidst tough airline competition", it declares itself to be "very far from shutting down".
The carrier is working on a new restructuring plan, which is due to be unveiled in early 2020.
The imperative for change has increased with news that two more low-cost carriers are set to launch operations this year, increasing the competitive pressure on the flag carrier.
Ghaith Al Ghaith, Flydubai
Flydubai and its chief executive Ghaith Al Ghaith have been through a torrid time, mainly due to the grounding of the Boeing 737 Max.
With its 11 Max 8s and three Max 9s languishing in the hangar and its commitment for 236 examples of the re-engined narrowbody on hold, the Dubai International-based carrier has seen its fleet of Next Generation 737s shrink to 43 from the high 50s around two years ago.
In the six months to 30 June, Emirates' sister airline recorded a loss of just under Dh197 million ($53.6 million), with passenger numbers down 7.5% "as the result of the reduction in capacity".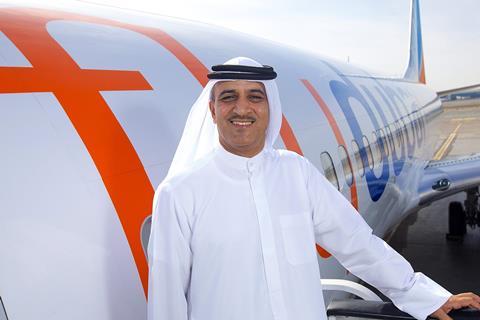 The one bright light for Flydubai has been the deepening of its relationship with its sibling, begun two years ago and which has seen the low-cost carrier increase numbers of codeshare flights and relocate some of its operations to Emirates' Terminal 3.
Some might view the collaboration as an acknowledgement that the smaller airline – which was established 10 years ago with its own management team and base at Dubai International's low-cost Terminal 2 – is no longer seen as viable as a standalone operation. However, Emirates chief executive Sir Tim Clark insists that, despite the closer ties, a full merger between the two carriers is off the cards. "Obviously their brand has to remain separate," he says.
However, regular Emirates passengers are getting used to occasionally boarding a Flydubai aircraft. After beginning to merge operations in 2017, there are now around 20 departures a day from Dubai International's Terminal 3 that share an Emirates and Flydubai code.
Under its new co-operative relationship with Emirates, Flydubai will be determined to turn its fortunes around with a reinvigorated fleet.
Reporting by the FlightGlobal and Cirium editorial teams