After the Federal Aviation Administration (FAA) in November 2020 cleared the Boeing 737 Max to return to service, other regulators – notably those in Brazil, Canada, Europe and the UK – have done likewise.
In all, 13 carriers are now flying the 737 Max on commercial services. Cirium flight tracking data shows that on 5 March, operators carried out 280 revenue flights using the Max and that the in-service fleet has passed 100 aircraft.
Brazilian airline Gol was the first to bring the aircraft back into service, launching a first flight on 9 December, just 10 days after the Brazilian regulator cleared the type. Aeromexico, American Airlines and Copa Airlines followed before the end of 2020; American being the first US carrier to return the type to service.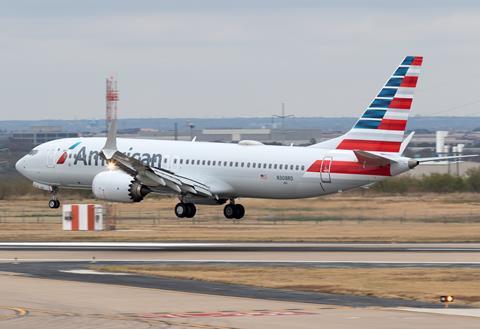 United Airlines, which became the first to take delivery of a new aircraft following the ungrounding when it received a Max on 8 December, restarted operations with the type in January.
Transport Canada's clearance of the twinjet in January allowed WestJet to begin flying the type again that month, with compatriot Air Canada following suit in February.
Meanwhile, in Europe it took three weeks between the European Union Aviation Safety Agency's re-certification of the Max on 27 January and TUI Group's Belgium unit becoming the first airline outside the Americas to return the jet to service on 17 February. Czech operator Smartwings, Cayman Airways, Kazakh carrier SCAT and, as of 8 March Icelandair, have since resumed Max operations.
Norwegian, Europe's biggest Max operator before the grounding with 18 in its fleet, is not planning to use the type as part of its initial ramp-up of operations. The restructuring airline, which cancelled outstanding orders for 92 Max aircraft last year, is not commenting on its plans for the type beyond the summer.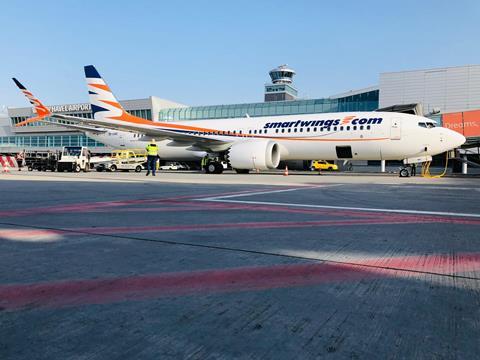 Alaska Airlines, which now holds 68 firm orders and 52 options for the Max following an increase to its commitment in December, took delivery of its first aircraft in January and began commercial flights at the start of March.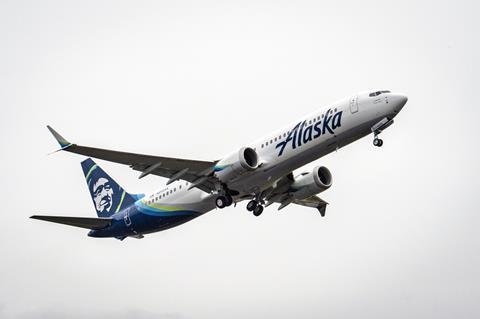 Southwest Airlines, which has the largest fleet of 737 Max jets, will return the narrowbody to revenue service on 11 March.
American is currently flying the most services with the type, operating 105 flights on 7 March, followed by United Airlines and Gol.
During the first week of March, the American Airlines-operated route between Miami and Santo Domingo in the Dominican Republic, was the route on which the Max was most deployed, followed by Aeromexico's domestic service connecting Mexico City and Monterrey and American's Miami-Port Au Prince route Cirium data shows.
20 routes Boeing 737 Max most deployed on for wc 1 March 2021
Route
Weekly flights
Source: Cirium core data
Miami, US <-> Santo Domingo, DO
49
Mexico City MX <-> Monterrey MX
46
Miami US <-> Port Au Prince HT
46
Cancun MX <-> Mexico City MX
38
Mexico City MX <-> Tijuana MX
36
Guatemala City GT <-> Miami US
34
New York US <-> Miami US
34
Miami US <-> Saint Thomas VI
34
Denver US <-> Houston US
31
Miami US <-> Punta Cana DO
30
Almaty KZ <-> Nur-Sultan KZ
28
Sao Paulo BR <-> Panama City PA
28
Miami US <-> San Juan PR
28
Houston US <-> Orlando US
27
Orlando US <-> Miami US
27
Guadalajara MX <-> Mexico City MX
26
Washington US <-> Miami US
25
Houston US <-> Chicago US
25
Los Angeles US <-> Mexico City MX
24
Boston US <-> Miami US
23
Several other regulators, outside those where airlines have already resumed flights, have also cleared the Max but local operators have not yet restored commercial flights with the type. That includes the UAE, where Flydubai is a Max operator.
But China, which had 13 airlines operating 96 Max aircraft at the time of the grounding – more than any other country – is still to re-approve the type.
Dong Zhiyi, deputy director of the Civil Aviation Administration of China (CAAC), at the start of March said the regulator was reviewing flight-test planning with Boeing.
"Once the major safety concerns raised by us are resolved, the flight certification tests will be carried out in a step-by-step process," he added.
Dong stresses that the CAAC has "repeatedly" outlined three conditions for return-to-service of the Max: the aircraft must be cleared as airworthy, pilots must be fully retrained, and clear conclusions must be drawn from the two accidents that preceded the grounding.
Two years on: How the 737 Max grounding changed Boeing and the industry
1

2

Currently reading

Which airlines have returned the Boeing 737 Max to service?

3

4

5

6

7

8