Government interventions during the crisis are likely to play a role not just in the ability of airlines to withstand the coronavirus-prompted grounding but also in the shape of the consolidation to follow.
During a FlightGlobal-organised webinar featuring former airline chief executives Christoph Mueller, Montie Brewer and Tony Tyler, the panellists highlighted that the extraordinary nature of the coronavirus crisis – which has virtually grounded scheduled passenger flights amid wider national lockdown policies – means governments need to step in to help bridge the gap.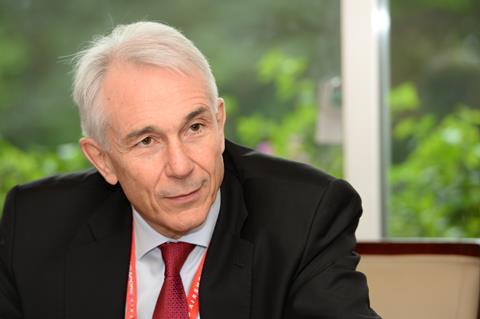 "You don't run to the government every time you have a problem and usually the government doesn't want to hear from you. You are basically on your own," observes former Air Canada chief executive Brewer. "That's what makes this [crisis] very different, because basically it's the industry going away, not shrinking – and the government calls you."
Several governments have already granted financial aid packages to their troubled airlines.
"Different governments in different places react differently," notes former Cathay Pacific chief executive and IATA director general Tyler. But while he notes that governments have put forward financial aid packages in countries such as the USA, that is not happening everywhere. "In many cases airlines are beating on the doors of governments and they are being turned back," he says.
Former Sabena, Aer Lingus and Malaysia Airlines chief executive Mueller adds: "I think if you were to follow a completely Darwinist approach at this point of time, and simply say let's wait and see what happens without any government interference – be it in the mild form of PSO or fully fledged 100% equity ownership – probably that would take a long time to recover, because the airlines are running so fast out of cash and temporary assistance from governments in some cases is simply inevitable."
Asked if this could see some governments prop up perennially failing state-owned carriers, Mueller suggests there are some cases where airlines are crucial to wider national requirements.
"There is legitimate interest of states to keep their lifelines intact," he says, pointing to examples where connectivity is crucial to trade routes. "I think the airline industry is a piece of national infrastructure and it's legitimate to support it where it is necessary for the local industry, particular if there is no other player with the ability to step in.
"I'm not advocating government support – but I can very well understand on a temporary basis and in a very targeted way, it might be of national interest to support aviation and the airline industry in order to keep the supply chain for export-orientated places… intact."
But Mueller believes there is no justification behind propping up failing state-owned carriers simply to retain levels of national employment. "That is a distortion which we should get rid of," he says. "I believe it is not a good use of taxpayer money because it is not an investment, it is just spending."
Tyler notes that while governments have stepped in to support their national carriers, or seem likely to, it is less clear the same will happen for other operators.
"The question is, what happens to the second-tier carriers and privately owned carriers? What's going to happen the them and how much support will they be getting, and what sort of unfairness is going to come into the market because of state aid given to some but not others? It's a very difficult thing to get right," he says.
All panellists agree airline failures and consolidation are likely. "I believe consolidation comes in different shapes and forms, and probably also different geographies, but I'm a strong believer we will come out of this crisis with less aircraft, less players," says Mueller.
"If we look at what happened to the USA after 9/11, it was consolidation, but first and foremost it was hub consolidation – Memphis disappeared, St Louis disappeared, Pittsburgh disappeared. So I see an opportunity, particularly in Europe, for hub consolidation," he states.
Brewer adds: "Really it was bankruptcies [in the USA] that was the tool used to allow consolidation to take place, because you could get rid of the excess aircraft from the consolidated airlines – that allowed them to close down the hubs."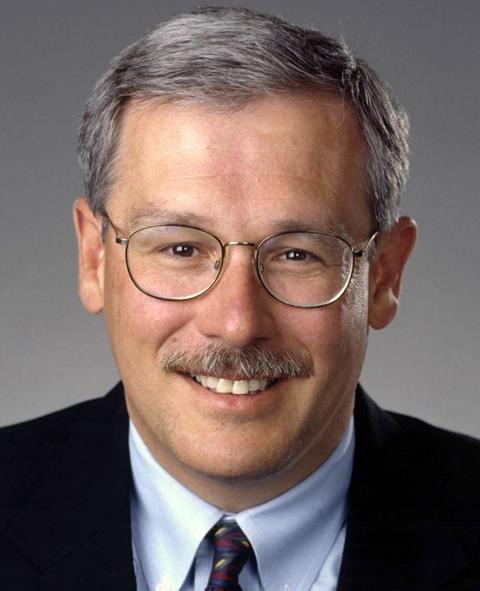 Mergers and acquisitions among national carriers have led much of the consolidation across the industry, often creating a single airline, but Mueller notes there are still challenging decisions here for governments to make. "If you have a very isolated national market, like Australia, and you pursue that national consolidation, that would be very disadvantageous for the end-consumer, because at the end of the day prices will go up," he says.
Cross-border consolidation, however, remains challenging, given existing rules restricting the size of foreign ownership stakes.
"They can own banks, they can own pharmaceutical companies – but they can't own airlines," says Tyler. "Everyone agrees it's crazy, but nothing is ever done to change it and at the end of the day, that must be because governments want it that way.
"I don't see that is going to change and it's going to be a huge barrier to consolidation on the one hand and it's going to also justify and deliver effectively state aid for airlines."
Tyler adds: "I think the consolidation we are going to be getting is where a very strong player in the region is effectively going to grow its share in that region at the expense of the weaker plays and the airlines that have disappeared because of bankruptcy and failure."
And Brewer argues consolidation is not in itself going to answer the bigger challenges airlines face when it comes to restoring operations.
"When everyone comes back, it's going to be a very different world. I don't know if consolidation helps solve some of the issues airlines have when they come back. Restructuring their balance sheets, trying to figure out how to grow the airline back up.
"This is a unique time because I don't know any timeframe when the industry has had to start from zero, especially with weak balance sheets. So how do you put capacity out there which is kind of speculative and hope it gets booked up, when you don't have much cash to take too much speculative capacity?" Brewer asks.
"I see that as one of the biggest challenges coming forward and I'm not sure how consolidation solves that."