Covid-19 presented huge challenges for airline IT departments. Not only were they suddenly forced to implement new remote-working practices across their businesses, they also had to rapidly automate a number of customer-service functions amid a deluge of calls from affected passengers and, in some cases, build from scratch new digital platforms capable of verifying the variety of health-status documents required by different countries.
A silver lining of the dark cloud cast over the aviation industry by the pandemic, however, was that it accelerated investment in digitalisation and automation, as the need to replace face-to-face interactions with technology-enabled, touchless and low-touch solutions became more pressing than ever.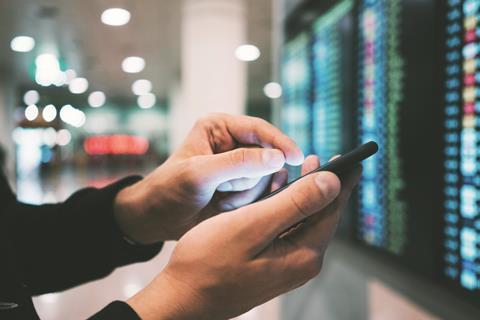 According to the most recent SITA Air Transport IT Insights survey, the Covid-19 crisis helped funnel resources into digitalisation and streamlining the passenger journey, with investment in these areas expected to remain high.
"As airlines look to ensure their long-term growth and success in the post-pandemic era, 84% of airline CIOs [chief information officers] expect their IT spend in absolute value to remain stable or grow in 2022," says SITA in the report. "Looking at the scope of airline IT investment, increasing digitalisation is in strong evidence across the journey and across operations."
Sustainability is another key focus area for airline IT departments. Already high on the agenda before the pandemic, the need to decarbonise aviation has been brought into even sharper focus by the subsequent global energy crisis and high fuel prices, not to mention visible evidence of climate change in the form of recent heatwaves, wildfires and droughts in various regions.
The SITA report found that making use of new IT to help airlines become more sustainable, for example through flight-path optimisation, became a priority in 2021, with 56% of airlines having implemented such technologies and 32% planning to do so by 2024.
FlightGlobal caught up with IT executives at three global carriers to get a sense of the challenges and opportunities created by the pandemic in technology terms. All three airlines listed cybersecurity, sustainability, digitalisation and automation as top priorities.
ETIHAD AIRWAYS
Etihad Airways ramped up investment in IT during the pandemic, ploughing resources into its website, developing its own digital health-status verification solution and automating several passenger-processing functions. In addition to this, the Abu Dhabi-based carrier took the decision during the pandemic to invest heavily in migrating its passenger service system (PSS) from Sabre to Amadeus – a process it expects to complete early next year.
"We did not ramp down our investment; quite the opposite," says Etihad chief digital officer Frank Meyer, adding that "the biggest acceleration" in investment initially was aimed at the airline's website, Etihad.com. "We invested heavily into new features such as, obviously, the Covid-19 travel hub. Later, we built several versions of our Verified to Fly proposition, but we also implemented a completely new look and feel, and AI-based offers."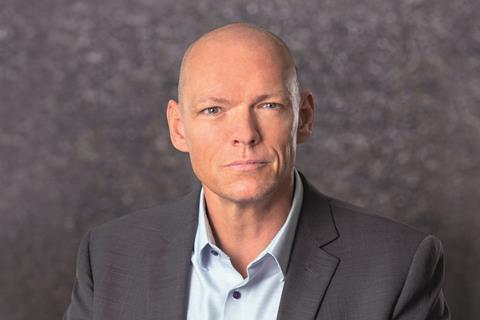 Meyer notes that the airline took the "very bold decision during the pandemic to completely rework our entire core technology landscape", by migrating its PSS from one technology provider to another.
"Where most would maybe freeze their investment, we did quite the opposite [because] when you have very low passenger [numbers] it's much less risky to do more technology changes," he explains. When the migration is complete, Meyer expects improved capabilities when it comes to the customer experience, self-service options, distribution and merchandising.
Etihad's first IT priority when the scale of the pandemic became clear was its direct sales channel, Etihad.com.
"We have seen a huge spike in direct sales throughout the pandemic," recalls Meyer. "Of course with all the channels coming back it's rebalancing a little bit, but during the pandemic there was a time when it was almost an exclusive sales channel, which was really important to us, and we invested a lot in this to start with."
Investment was also aimed at Etihad's indirect sales channels, as part of the airline's plan to make its self-service options more widely available to passengers using travel agencies to book flights.
"The whole communication between us and the trade was automated to a much higher degree, and this was launched during the pandemic," says Meyer. As cargo became a key revenue stream for airlines while passenger flights remained largely grounded, Etihad also invested in creating a dedicated website for freight customers, featuring a new booking engine for agents to use.
Back on the passenger side, technology was used to implement online chat options to ease the burden faced by call-centre staff, while investments were made to improve airport efficiency.
"Our main thing was around self-service, in particular at the hub in Abu Dhabi," says Meyer. "We also did queue management, home check-in, home-testing, all kinds of different things." Etihad also built its own health-status verification platform, Verified to Fly, which enables passengers to submit their vaccination status, PCR test results and country-specific health-declaration forms ahead of arrival at the airport.
Looking ahead, Meyer does not see IT investment levels coming down until 2024 as Etihad presses ahead with its PSS migration. Technology that helps the airline reduce its emissions will remain a top priority, as will cybersecurity, where "threat patterns are changing all the time", says Meyer. Data leveraging is another priority, with machine learning and AI both under close observation, while further automation is also on the cards.
"We will continue to push automation because that's really important to operate our processes, whether it's call centre, back office, finance, HR and even IT – there's a lot of automation we can do," he notes. "Lastly, more as part of the infrastructure work we're doing, we're continuously optimising what we do in our data centres and what we're operating in the cloud. It's probably fair to say we've pushed an increasing number of applications out to the cloud, and I think we will continue to do so moving forward."
VIRGIN ATLANTIC
Virgin Atlantic Airways invested during the pandemic in the automation of certain functions through the use of robotics, alongside efforts to adapt its business to a more virtual working environment.
"Like all companies, the uptake of hybrid working using online meeting technology, digital white-boarding and the increased usage of team work-planning toolsets helped to keep our business running," says Gary Walker, vice-president of technology and transformation at Virgin Atlantic. "In addition, we invested heavily in robotic process automation [RPA] to automate tasks which used to be manual. This allowed staff to do more value-add activities, as opposed to admin."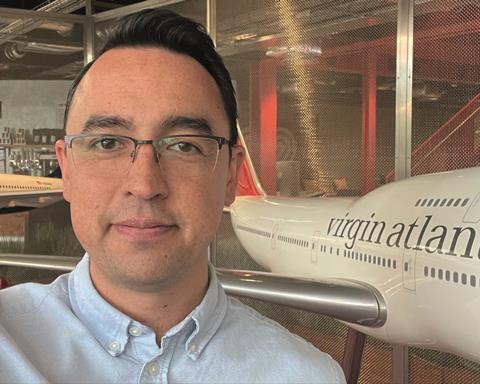 Walker sees technology investment increasing further, but says the extra spending will be offset by some of the savings achieved through automation.
"We expect that our investment in technology as a key enabler will continue to grow," he notes. "However, this growth in cost base will be hedged by savings being made via increased usage of cloud technologies, RPA, AI [artificial intelligence] and simplification of our operating environment."
In addition to investing in automation during the crisis, Virgin Atlantic announced plans for its various units to operate under a single brand, with Virgin Holidays becoming Virgin Atlantic holidays.
"We embarked on a multi-year transformation of our digital platform, as we wanted our customers to have a single place to go to for all of their Virgin Atlantic Holidays needs," says Walker.
Like Etihad, Virgin Atlantic developed its own Covid-19 digital health tool during the pandemic, in conjunction with partner and shareholder Delta Air Lines. While the airline had advocated for common global standards on Covid-19 testing and vaccination requirements for international travel, the reality was that the rules differed, and continue to differ, on a country-by-country basis.
"We were one of the first airlines globally to run pilot programmes with multiple health-pass providers at the end of 2020, to test what works operationally for our customers and to adhere to the patchwork of changing global requirements," recalls Virgin Atlantic vice-president of customer journeys Anthony Woodman. "This meant we could be agile in developing our own solution, FlyReady, which we launched with our partner Delta Air Lines in June 2021.
"FlyReady signposts requirements based on a customer's profile and, using AI capabilities, it can verify credentials for travel within minutes."
While the tool has been "less important" as travel restrictions in Virgin Atlantic's main markets have eased, Woodman says that "we remain ready to deploy as needed, based on entry requirements across our network".
Sustainability is top of Virgin Atlantic's priority list and technology is "a critical enabler to a more sustainable airline", says Walker, pointing to work the airline is doing to examine fuel use during take-off.
"By mapping together weather conditions, optimal flight plans, loads and local airport regulations, we can optimise the amount of fuel burned during the take-off phase of a flight," he explains.
Sustainability aside, Walker notes that "from a purely technical perspective, our top priorities are digital, data and cloud transformational programmes".
LUFTHANSA GROUP
Lufthansa Group's IT spend will "continue to rise" this year as it presses ahead with digitalisation initiatives and finalises a "major" app upgrade, according to the German airline group's chief information officer Thomas Ruckert.
He notes that the coronavirus pandemic has "fast-tracked what had been a general trend already: increasing demand for easy-to-use self-services". Ruckert says he is "painfully aware that today our digital offer is not always where our customers expect it to be", but adds that the carrier is "catching up with increasing speed to bring our digital offer back up where it belongs".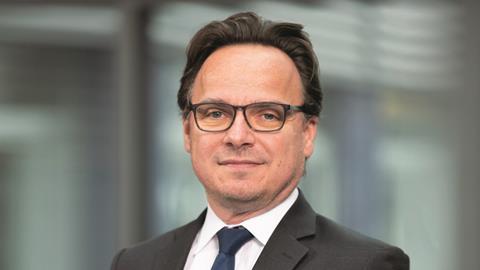 This includes a group-wide investment to upgrade each Lufthansa Group carrier's app.
"Right now, we are in the final phase of a major upgrade of the main digital interface to our customers: the app," says Ruckert. "Given the, let us call it, technical maturity of our current solution, we decided to completely rebuild both our mobile and desktop solutions. Customers of Brussels Airlines, Austrian Airlines and Swiss can already experience the new look and feel with the respective apps."
Ruckert adds that the new apps, combined with a "significant investment" in Lufthansa's in-house capabilities, mean it will be "much faster to develop and deploy new functionalities to the benefit of our customers going forward".
The airline group is also harmonising its portals to ensure that customers have a more uniform travel experience.
"With the uniform customer profile 'Travel ID', we offer our customers the opportunity to create a profile with their own data that can be used for all Lufthansa Group airlines," explains Ruckert. "Among other things, we use artificial intelligence to evaluate existing data using models in such a way that we can make solid assumptions as a basis for marketing and sales offers."
During the pandemic, Lufthansa placed a strong emphasis on developing a method of digitally verifying that passengers' documents met the various entry requirements of different countries – a process Ruckert describes as "particularly challenging".
"After a standstill of large parts of international travel, we returned to a world of different and individual entry requirements never known before on this scale," he recalls. "We had to implement these features extremely fast while, at the same time, parts of our workforce were on short-time work."