Airlines across Europe, North America and elsewhere are implementing huge capacity cuts which could potentially create a headache finding sufficient storage for many thousands of aircraft withdrawn for short- or longer-term periods.
Cirium fleets data shows that there are currently almost 22,000 mainline jet aircraft (ie Airbus and Boeing types) in airline service worldwide (including almost 1,900 freighters). In addition, a further 3,500 smaller jets and a similar number of turboprops serve the regional sector globally. Cirium data shows over 2,100 mainline airliners are already in storage globally (including 380 delivered Boeing 737 Max aircraft), along with around 1,700 regional types.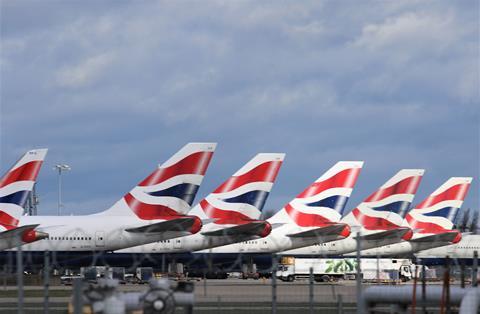 With the sweeping travel restrictions due to the coronavirus pandemic severely impacting intra-European and transatlantic operations, European and North American carriers are bearing the brunt of the cuts.
Cirium data shows that North American carriers operate 4,600 mainline aircraft and European airlines 5,100 aircraft. There are an additional 2,075 and 600 regional jet types flying in each market, respectively.
The US airlines operate almost 4,150 mainline passenger aircraft while the UK represents the largest single fleet in Europe, at just shy of 650 units.
By way of comparison, the world's largest single market in terms of mainline aircraft is the Asia-Pacific where there are just over 7,100 units, of which China has the largest fleet at 3,100 passenger aircraft.
Global airliner jet fleet distribution
Mainline
Regional
Total
Asia-Pacific
7,129
348
7,477
North America
4,602
2,075
6,677
Europe
5,090
600
5,690
Latin America
1,197
239
1,436
Middle East
1,225
55
1,280
Africa
608
207
815
Total
19,851
3,524
23,375
Jet airliners in passenger service
Source: Cirium fleets data (March 2020)
With so much of Europe's long-haul capacity cut, it means that airlines could be putting many of their 1,100 Airbus and Boeing widebodies on the ground. In North America, there is a smaller number of passenger widebodies (around 700 - excluding a similar number of freighters), and many of the airline-operated aircraft look destined for some form of storage. So the potential impact across the two regions could be well over 1,000 aircraft.
Airbus/Boeing passenger airliner distribution
Single-aisle
Widebody
Total
Asia-Pacific
5,491
1,638
7,129
Europe
4,018
1,072
5,090
North America
3,906
696
4,602
Middle East
524
701
1,225
Latin America
1,041
156
1,197
Africa
444
164
608
Total
15,424
4,427
19,851
Passenger aircraft in service
Source: Cirium fleets data (March 2020)
But the real parking pressure will come around the narrowbody sector, where there are currently some 15,000 aircraft operating worldwide – predominantly Airbus A320 family and Boeing 737 aircraft. Europe and North America account for around 4,000 and 3,900 Airbus and Boeing single-aisles, respectively. With such little demand for air travel currently existing, there is a distinct possibility that many of these almost 8,000 single-aisles will be grounded.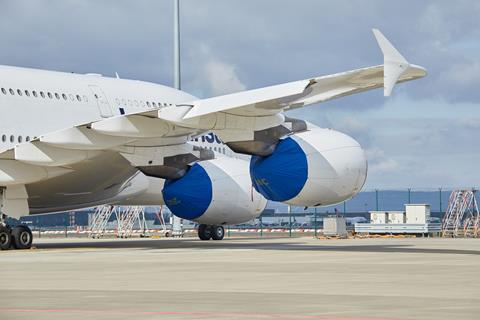 Airlines in the Middle East account for just 6% of the global fleet with close to 1,300 aircraft. However, over a third are in just one country - the United Arab Emirates – which is the largest single market, operating some 440 airliners. Thanks largely to Emirates, the region is the by far the biggest home for the Airbus A380 and has the world's second highest number of Boeing 777s, at 135 units and 301 units respectively.
Article updated to break out passenger aircraft fleet from freighters