When British Airways disclosed its intention to restructure its operations under the onslaught of the pandemic, the prospect of its slashing its workforce – and the perception of corporate ruthlessness – led to an extraordinary call for retaliation within UK political circles.
BA's strategy ignited an intense parliamentary discussion which sought to weaponise its dominant slot portfolio at London Heathrow as a means to punish the airline.
While IAG chief Willie Walsh and BA head Alex Cruz have since left the field of battle, the antagonism towards BA's slots has yet to subside.
Cross-party transport committee chair Huw Merriman told a parliamentary session on 10 September that he wanted the way slots are allocated at UK airports to be "changed dramatically", particularly if airlines were planning to "cut their workforce drastically".
Merriman was directing his irritation at BA, accusing the airline of "absolutely shoddy" treatment of its staff, having previously queried in early June whether the government would ask the Civil Aviation Authority to review allocation of slots to the carrier.
"If companies such as British Airways do not have the staff to continue to utilise the slots…I would like those slots to be auctioned to new entrants to the market," he continued during the September session.
"Those are good free-market principles and, once we leave the European Union, we can start to make such changes."
But while several parliamentarians have openly backed the notion that BA should be stripped of slots, few have ventured specifics on how that might be achieved.
"We should look at which companies are retaining the highest percentage of British employees and think about how we can reallocate the slots to them," suggested Conservative party member Joy Morrissey, without offering any analysis on whether this approach would be either strategically or economically sensible.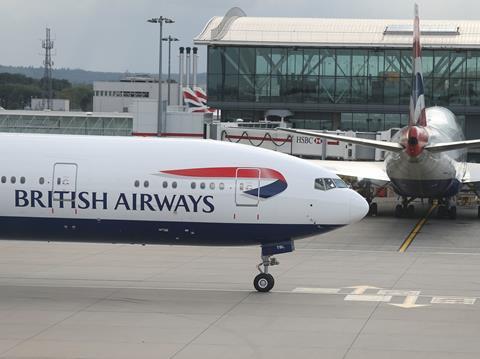 Any attempt to reallocate slots would certainly risk a legal challenge, one which might have to disentangle the convoluted matter of slot ownership.
"I regard the question of ownership of airport slots as a metaphysical question, which is not particularly interesting and probably cannot be answered," BA's then-director of corporate resources, David Holmes, testified before a European Communities select committee more than two decades ago.
While slots are allocated for free, they are deemed to have a financial value – as slot-trading transactions have demonstrated – and landing rights have increasingly appeared on airline accounts with a value attached. BA's last full-year accounts, for 2019, listed landing rights as a £693 million ($891 million) intangible asset.
This might give the impression that airlines own the slots, but this viewpoint is highly contentious. In a November 2001 paper exploring secondary slot-trading, the UK Civil Aviation Authority stated – in a footnote – that ownership of slots is "disputed", and that "governments, airlines and airports have all claimed ownership".
Shortly before the onset of the pandemic a January 2020 paper on slots by Amedeo Odoni – the Massachusetts Institute of Technology's Wilson chair professor emeritus of aeronautics and astronautics – referred to the continuing lack of clarity, and even mentioned the issue which has subsequently emerged in relation to BA.
Under European Union regulations, slots must be surrendered if the carrier holding them fails to reach a minimum 80:20 threshold ratio for usage, but Odoni queries: "Can a series of historic slots be withdrawn from a carrier for reasons other than not satisfying the '80:20 use rule'?"
The answer, he suggests, depends on how slot ownership is defined, and a formal definition will have a "critical impact" on several slot-related issues.
"Despite the understandable reluctance to do so, it is believed [in this paper] that it is essential to address at this time the slot-ownership issue, while recognising that this may be a time-consuming and strenuously-contested process," he adds.
Evidence of the legal complexity emerged after UK leisure carrier Monarch Airlines collapsed in October 2017. Although the airline had ceased operating, it contended that it was entitled to retain UK airport slots for the summer 2018 season under the '80:20' rule.
While Monarch was not expecting to use the slots, it argued that it could raise cash and improve returns for its creditors by trading them for less-valuable slots and receiving payment for the difference.
Monarch lost its original legal case against UK slot co-ordinator ACL but successfully overturned the judgement when it took the decision to an appeals court in November 2017. The appeals court ruled that, despite having ceased flights and fallen into administration, Monarch remained an air carrier and was "entitled to the slots".
ACL declines to comment over the parliamentary threats concerning BA's slots.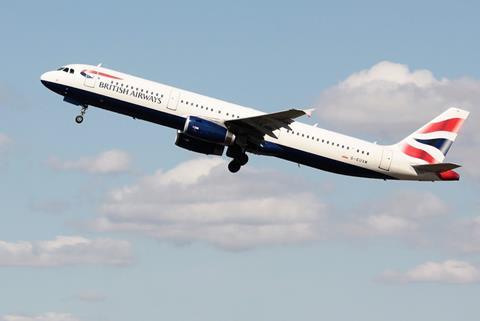 FlightGlobal understands, however, that no governmental authority has the right to withdraw slots from an airline, and that the independent slot co-ordinator alone is responsible for slot allocation at European Union airports.
Under the EU slot regulations there is no general right for a co-ordinator to withdraw slots, although there are specific and limited circumstances which can lead to slot removal for a season – such as the repeated intentional operation of flights at times which differ significantly from the allocated slot.
"Outside of that, the only way that a governmental authority could remove slots would be through enacting new legislation," says a source familiar with the legal perspective.
The UK CAA – which has no role in slot allocation – declines to comment on the BA situation, remarking only that slot allocation amounts to a commercial arrangement with "very little" regulatory oversight, and suggesting that any dispute would probably wind up in court.
BA is similarly reluctant to respond to the specific baying within the parliamentary debate chambers.
But outgoing chief Alex Cruz, testifying before the transport committee on 16 September, referred to the controversy over the airline's restructuring during the crisis and the commentary on its slots.
"I understand that the actions that we have been forced to take as part of dealing with this pandemic have been incredibly upsetting," he said.
"This is the worst crisis we have ever gone through. But calling for the removal of Heathrow slots from British Airways – a British company – would have very negative unintended consequences for [the UK], particularly the loss of British jobs and British taxes."
Cruz claimed that, over the last seven seasons, about 95% of the Heathrow slots which became available have been picked up by foreign airlines, primarily Chinese, which do not hire overseas crews.
"If this strategy is to take slots away from a British company that continues to hire British people and pay British taxes, and give them over to create Chinese jobs and Chinese taxes, I do not believe that is the intention of that particular policy," he said.
The Unite union has insisted that BA should face "consequences" and that it "should not automatically have rights to these slots" – leaving unaddressed such critical issues as how the government might interfere with a private company's legally-compliant activities or how, even if it could, Heathrow capacity might efficiently be redistributed.
During a 3 June parliamentary debate some of the demands for retribution reached somewhat eccentric levels, with one Labour party representative asking then-aviation minister Kelly Tolhurst to consider whether BA could be brought back into public ownership and another suggesting the airline should be asked to "return the British flag" because it did not "deserve to carry it".
In the face of this emotive questioning Tolhurst had to inject a dose of reality about the government's limited ability to respond.
"The government are currently legally prevented from intervening in the slots allocation process," she said, while also stressing during the session that BA's restructuring amounted to a "commercial decision".
In its subsequent report on the impact of the pandemic on aviation, the transport select committee acknowledged that – while parliamentarians and unions had sought a review of BA's slots – the slot-allocation process was "complex and governed by international rules".
"It would be difficult for the UK government to directly intervene in the slot allocation of any one airline, given these global rules," it says, outside of normal remedies arising from competition cases.
That the committee effectively had to resort to furious name-calling by branding BA a "national disgrace" for daring to exercise its corporate freedom – a freedom granted by a former Conservative government when it privatised the airline – illustrated its impotence regarding the carrier's slots.
The government, in September, responded to the committee by stating that it wanted slots to be used "as efficiently as possible", but reiterating its inability, for legal reasons, to influence the slot-allocation process.
It says, however, that it has been "actively considering, for some time" whether reform of UK slots policy is needed – particularly given the current crisis – in order to ensure that the allocation process encourages competition and UK connectivity.
Recovery plans for the aviation sector running to 2025, it says, will look at the role of the slot system, taking into account advice from the UK's competition regulator. There is no indication as to whether this reform will attempt to address the issue of slot ownership.
"Because of its complexity and the major implications that any eventual resolution will have, regulators – and the industry as a whole – have, sometimes deliberately, shied away from it over a long period of time," says Amedeo Odoni's paper.
"If the question of 'who owns a slot?' is not resolved in a definitive way," it adds, "the controversy will persist, along with a host of related questions regarding slot allocation and slot-related rights."