It is wishful thinking that the airline industry might be cut some slack on environmental issues as a result of the coronavirus crisis.
That's why ICAO's decision to disregard this year's CO2 emissions data when establishing the baseline for its CORSIA global carbon offsetting scheme carries the risk that solving one problem could create another.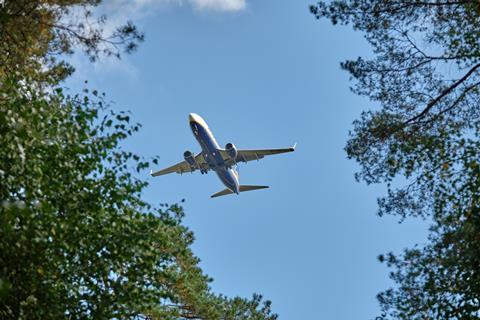 On the one hand, if the change had not been made and CORSIA's baseline figure was still to be an average of 2019 and 2020's emissions, the catastrophic impact of the coronavirus pandemic would make that figure artificially low thanks to the decimation of flying schedules this year.
Already cash-strapped airlines would pay to offset emissions much sooner than expected – a requirement that would leave governments facing pressure from national carriers to withdraw their support for CORSIA.
On the other hand, however, the ICAO Council's decision to remove this year's data from the baseline means that if traffic takes years to recover to 2019 levels, airlines might not be required to offset any emissions under the scheme for some time – perhaps into the mid-2020s.
ICAO will be implementing a scheme that, while predicated on the not-unreasonable assumption that commercial air traffic would continue to tick upwards for the foreseeable future, could in reality have no material impact on airlines, or more crucially, the environment in the near term.
Given that some observers had already claimed CORSIA was light on ambition – the target was only ever "carbon-neutral growth" and applied solely to international flights – difficult questions might be ahead about whether the scheme remains fit for purpose.
Indeed, environmental lobby groups have been quick to pounce on the latest development as evidence that airlines might be watering down their environmental commitments.
Potentially compounding the issue, several other measures that form part of the industry's environmental efforts are also far from secure as the coronavirus crisis continues.
Carriers currently face a strong temptation, for example, to keep less-efficient aircraft in service amid rock-bottom fuel prices.
Give-away ticket prices to stimulate growth amid the recovery from the pandemic could also draw attention from those arguing that the cost of air travel does not reflect its environmental impact.
A quasi-abandonment of efforts to reduce the sector's green commitments is therefore a very real risk.
Should the industry fail to show it is still serious about addressing its environmental footprint, governments will find it hard to resist calls from those insisting higher taxes and more regulations must be imposed on the sector.