A two-week delay in the Hong Kong-Singapore air travel bubble starkly illustrates how fragile an Asia-Pacific air travel recovery will be, absent a universal coronavirus vaccine.
After weeks of rumours that a bubble between the two cities was in the cards, confirmation finally came on 11 November that the first flight would take place on 22 November, with daily flights of 200 passengers to be alternated between Cathay Pacific and Singapore Airlines.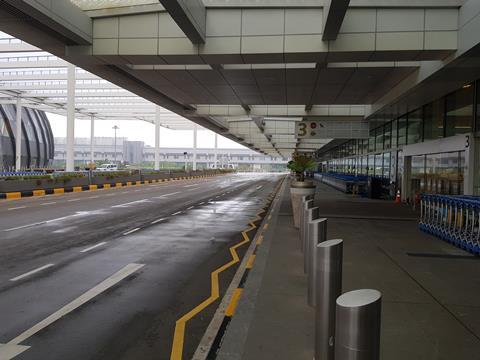 Bubble flight passengers will not be obligated to serve quarantine, removing a huge disincentive to travel. Passengers from Singapore would only be required to take a coronavirus test prior to departure and upon their arrival. Originally, passengers from Hong Kong only required a pre-departure test.
The move was widely hailed as an important first-step back to something resembling air travel normalcy.
Unfortunately, the re-emergence of coronavirus in Hong Kong saw the two governments push back the bubble's commencement by two weeks. Should conditions fail to improve in Hong Kong, it is all but certain that the bubble will be delayed even longer.
With no domestic markets and facing a total collapse in international travel, 2020 has been a year of horror for both Cathay and SIA. While both enjoy government support and have successfully raised funds, they continue to suffer extremely heavy losses.
The travel bubble, in its original tentative form, would have done little to restore profitability at either airline, but was a cautiously optimistic first step to a post-pandemic future.
The bubble has also been mooted as a model for similar arrangements. For both Hong Kong and Singapore, potential bubble partners could include places where the pandemic has been contained, such as China, Taiwan, Vietnam, New Zealand, and certain states in Australia.
Frustratingly, there is no guarantee that outbreaks will not occur in locations previously considered Covid-19 free. The Hong Kong-Singapore travel bubble delay shows that even with comprehensive departure and arrival testing, local outbreaks will be anathema to bubble arrangements. Such uncertainty is bound to discourage at least some travellers.
News on the vaccine front has been optimistic recently, but it will take many months, if not years, to fully vanquish coronavirus. Governments could well elect to set up limited, easily-cancelled bubble arrangements as they hunker down to wait for universal vaccination. This strategy has a certain logic, but will do little to help long suffering airlines.
If nothing else, 2020 has shown that regional governments possess an unprecedented willingness to sustain economic damage to control coronavirus. While a commitment to public health is laudable, the costs are great, particularly to air travel.
Hong Kong could well bring this new outbreak under control and allow the much–hyped bubble to move forward. Other bubbles could well form in the region. Yet the two-week delay of the Singapore-Hong Kong bubble shows that such arrangements, as with everything else this year, are very much at the mercy of Covid-19.

Greg Waldron is the Asia Managing Editor of FlightGlobal, responsible for the team's airline, aerospace, and defence coverage across the region. He has worked at the company since 2009. In the airline space, Waldron has conducted dozens of interviews with airline leaders in the Asia-Pacific. He also covers areas such as MRO and safety. On the defence beat, Waldron has written extensively about the rise of Chinese airpower, as well as broader airpower developments around the region, such as indigenous fighter programmes, and regional acquisitions of foreign equipment. In addition, Waldron writes about commercial helicopters in the region and business aviation. Waldron worked has a freelance journalist with his work appearing in several business publications.
View full Profile