The coronavirus pandemic is a salutary lesson in the risks associated with airline ownership, but will Southeast Asia's governments get the message?
Garuda Indonesia, Malaysia Airlines (MAB) and Thai Airways International have much in common. Jakarta holds a 50.5% stake in Garuda, Kuala Lumpur owns Malaysia Airlines outright through its Khazanah Nasional sovereign wealth fund, and Bangkok holds 47.7% of Thai.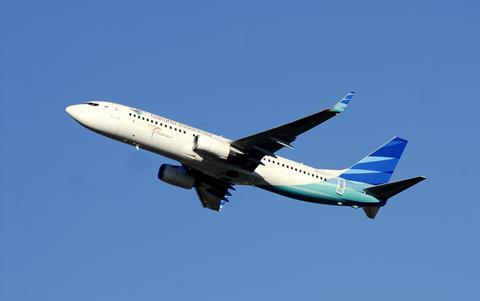 Generously speaking, all three flag carriers were struggling long before the coronavirus pandemic crushed air travel in the region.
While Garuda managed to turn a profit in 2019, before the pandemic hit, even then Jakarta was fretting about how to deal with the carrier's heavy debt load.
Covid-19 has been less than helpful. Total financial debt as of 30 September 2020 stood at $6.8 billion, up from $1.8 billion at the end of 2019. The government has supported the airline through additional loans and other measures, with the company scrambling to reduce costs and renegotiate lease terms.
After the twin disasters of MH370 and MH17, in addition to massive losses, Khazanah took MAB private in the mid-2010s with an eye to rehabilitation. While some progress was made with the airline's turnaround strategy, the airline continued to lose money through 2019.
In late 2019, well before vague reports of a new virus in Wuhan emerged, Khazanah managing director Shahril Ridza Ridzuan opined that Malaysia was plagued with overcapacity, and that this was reflected in Malaysia Airlines' persistent losses. With Malindo and AirAsia in the market, he estimated that there were 1.7 seats for every flying passenger.
After long struggles with creditors, a MAB restructuring has been approved. But given the uncertain Covid-19 situation, and the carrier's chronic inability to compete with low-cost rivals, it is a fool's errand to guess how long it will be before MAB can prosper.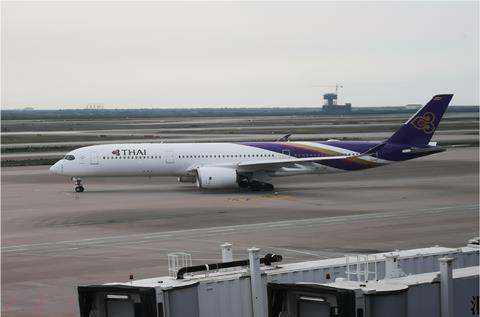 The Thai government, for its part, reduced its stake in Thai from 51.03% to 47.9% in May 2020. This ended Thai's status as a state enterprise, theoretically giving the airline more operational flexibility – although by that time air travel was at standstill. Still, is a 47.9% stake in a troubled airline the best investment for Thai taxpapers?
Despite all the issues, political leaders are sticking with their flag carriers, but if ever there was a time to question this commitment, it is now. Even should all the restructurings go well, Garuda, MAB, and Thai will still lack the scale to compete with the region's big low-cost groupings, namely AirAsia and Lion Air. They will also never have the heft and efficiency of the region's dominant full service carrier, Singapore Airlines.
When the industry recovery kicks off in earnest – and it could still be some time away – ticket prices will start from a low base as airlines frantically try to stimulate demand. It will also be some time – if ever – before the business cabins of big flag carriers are filled. The initial recovery will be driven by VFR (visiting friends and relatives) traffic, with companies taking a careful approach to the resumption of business-class travel. In short, low-cost carriers are well placed to lead the recovery.
The objective of the various restructurings appears to be more about survival, although lip service is paid to a longer-term end state that consistently profits taxpayers. Even should this idyllic state of flag carrier profitability arrive, it will still be difficult for airlines to fully repay the financial benefits and leniency they received in since the baleful arrival of Covid-19.
Leaders in Bangkok, Kuala Lumpur, and Jakarta have to make tough decisions about holding major stakes in struggling airlines ad infinitum. Where once it was prestigious to own a flag carrier, especially in a bygone era that pre-dated serious competition, it is time to accept that in the Internet age of low-cost carriers and ambitious entrepreneurs, legacy airlines with extensive government involvement will struggle.
Garuda, Malaysia Airlines and Thai will survive the coronavirus pandemic, but the future market will be just as competitive as that which existed until 2019 – perhaps more so. It will be as hard as ever to make money, and eventually the next big crisis will come. Governments need to seriously ask if this future offers the best value for taxpayers.

Greg Waldron is the Asia Managing Editor of FlightGlobal, responsible for the team's airline, aerospace, and defence coverage across the region. He has worked at the company since 2009. In the airline space, Waldron has conducted dozens of interviews with airline leaders in the Asia-Pacific. He also covers areas such as MRO and safety. On the defence beat, Waldron has written extensively about the rise of Chinese airpower, as well as broader airpower developments around the region, such as indigenous fighter programmes, and regional acquisitions of foreign equipment. In addition, Waldron writes about commercial helicopters in the region and business aviation. Waldron worked has a freelance journalist with his work appearing in several business publications.
View full Profile