The Trans-Tasman travel bubble offers a rare good news story for air travel in the region, but don't expect a spate of similar arrangements to follow.
From one perspective, the Australia-New Zealand travel bubble marks a turning point. For well over a year New Zealand has been all but entirely cut off from its near neighbour, but today's opening marks a return to normality.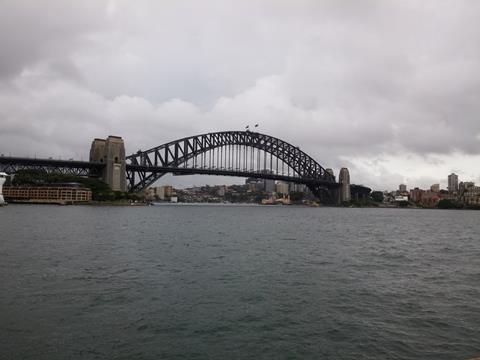 Yet, uncertainty remains. The Trans-Tasman bubble was first mooted nearly a year ago, but periodic Covid-19 outbreaks in Australia over the last 12 months kept it from becoming a reality. This despite the deep cultural ties between the two countries, and the fact that historic Covid-19 numbers for both are vanishingly low by Asia-Pacific standards.
The challenge over the coming months will come if Covid-19 decides to put in an appearance in one country or the other. Australian outbreaks over the Christmas season and more recently over Easter hammered the country's airlines; Qantas recently said that the associated travel disruptions will cost it A$429 million ($332 million).
Canberra and Wellington have warned travellers that they could well end up stuck should the coronavirus flare up and Trans-Tasman travel is suspended. Politicians in both countries have demonstrated they will act aggressively at the first hint of an outbreak.
This wariness likely suggests that future bubbles with other Asian destinations are some distance away. In addition, the Trans-Tasman bubble means that both Canberra and Wellington will have a say – if not an outright veto – on each other's potential partners.
After the bubble's opening, a reporter asked Australian deputy prime minister Michael McCormack about other bubbles, and if Singapore was first in the queue.
"We had preliminary discussions with the ministries of transport between the two countries," he said.
"We've had those initial preliminary talks. So we'll do it when the chief medical officer says that it's right and proper and protocols are in place and it's safe to do so. We've taken on board the best possible medical advice all the way through this pandemic. And that's what's kept Australians safe."
Curiously, in his remarks he lumped the idea of a Singapore arrangement with the possibility of similar agreements with South Korea and Japan.
For Australia, Singapore would appear to make sense given the city state's success in getting Covid-19 under control and a successful vaccine roll-out. According to data from the Johns Hopkins University, the country averages 25 cases a day – but these are virtually all imported and caught at the airport.
South Korea and Japan are a different story. The seven day moving average for new Covid-19 cases in South Korea is 643, while in Japan it is 4,140. Vaccine roll-outs lag in both.
Given the closeness between the two antipodean nations, the bubble might more accurately be described as a merging of two domestic markets. In an interview with Australian TV, Qantas chief executive Alan Joyce even said that New Zealand "is a little bit like domestic."
He adds that he is still hopeful of more openings by the end of the year, but this of course depends on governments. Senior Australian officials have flatly stated that even vaccinations are no guarantee of such.
While the Trans-Tasman bubble is good news in itself, it has been a long time coming and is still subject to the whim of Covid-19.
The fact that it is only happening now highlights the challenges Asia-Pacific governments will face in getting travel going again, particularly given the rising Covid-19 cases in several countries and faltering vaccine campaigns.

Greg Waldron is the Asia Managing Editor of FlightGlobal, responsible for the team's airline, aerospace, and defence coverage across the region. He has worked at the company since 2009. In the airline space, Waldron has conducted dozens of interviews with airline leaders in the Asia-Pacific. He also covers areas such as MRO and safety. On the defence beat, Waldron has written extensively about the rise of Chinese airpower, as well as broader airpower developments around the region, such as indigenous fighter programmes, and regional acquisitions of foreign equipment. In addition, Waldron writes about commercial helicopters in the region and business aviation. Waldron worked has a freelance journalist with his work appearing in several business publications.
View full Profile