Speaking over a video link from a nondescript office that looked a little like an interrogation room at a newly built police station, British Airways chief executive Alex Cruz was in combative yet sombre mood.
Time and time again when pressed yesterday by the MPs that make up the UK parliament's transport select committee on whether BA was, essentially, overstating the impact of the coronavirus pandemic on its operation, Cruz swatted back the accusation.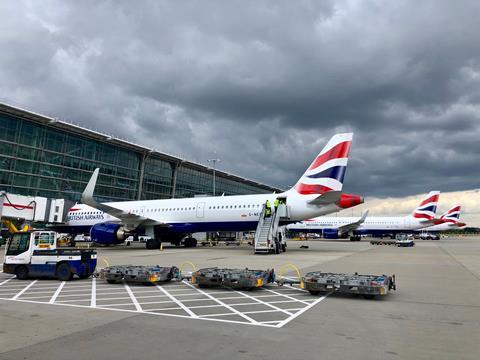 While there were traces of annoyance now and again – accompanied by a facial tic that saw one eyebrow repeatedly raised and lowered as though semaphoring permanent disdain for the questions – there was none of the naked aggression displayed by his former boss Willie Walsh in front of the same committee.
Instead, Cruz attempted to ram home to his audience just how much the airline landscape has been upended by the coronavirus pandemic.
His evidence was peppered with superlatives: "the worst crisis", "the biggest impact", "the largest fall"; the airline industry, he said, was now "fundamentally different".
And when MPs attempted to suggest that BA's financial pain would only be temporary, he laid out the bleak reality for them: "I wish I could share your optimism when you make reference to temporary measures. There is no data to support the assertion that this is a temporary measure for the airline industry."
The devastation wrought by Covid-19 is "not something that is just going to go away" he said, adding that its impact "is going to be with us for many years".
Of course, BA is not immune from that upheaval. But it jarred to see MPs seemingly accusing the airline, which is burning £20 million per day, of laying off 10,000 staff and ripping up the contracts of the 30,000 that remain as part of a long-planned, ideology-driven restructuring.
"The position we are in is impossible. There is no way we would have pursued this degree of structural change at this pace if we did not have the pandemic," Cruz said, seemingly taken aback by the question.
The political grandstanding was not confined to those with socialist leanings either. "I am no longer proud of our nation's flag carrier," said Conservative MP Simon Jupp, as though BA had threatened the country's first-born rather than chronically bungled its negotiations with unions.
That's not say to that BA's approach was anything but misguided; it chose the nuclear option from the get-go where a more subtle approach was required. The much criticised threat to 'fire and rehire' staff if they did not agree to new terms and conditions was solely lacking in any sort of corporate responsibility, and Cruz's complaints to the committee that he could not understand why two unions had refused to enter into negotiations rang hollow.
"I deeply regret that Unite and the GMB took 73 days to sit down with us," he said, using much the same phrasing as when apologising for the scale of the lay-offs.
"I can only imagine what the output might have been had they sat down earlier with us."
But as Labour MP Sam Tarry noted, a touch acidly: had BA not approached the unions holding a "metaphorical gun to their head, those negotiations might have happened more quickly".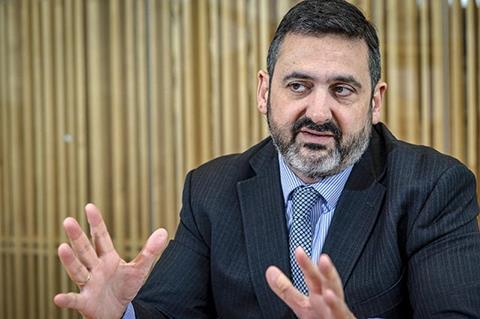 Tarry was one of the few committee members who actually sounded as though they knew what they were talking about, which raises familiar yet depressing questions about how elected representatives can hope to properly scrutinise an industry about which they understand very little.
By way of example, take a question from Ruth Cadbury, a Labour MP for the Brentford and Isleworth constituency which sits a handful of miles to the east of Heathrow airport, directly under its approach path.
Having previously said that she understood BA's plight, she later asked Cruz whether he thought it was right that the airline's staff should be paying the cost for €1.3 billion ($1.5 billion) of first-quarter losses at parent company IAG that were attributable to fuel hedging gone awry; a process she characterised as a "gamble".
Cue a clearly bemused Cruz having to painstakingly explain that fuel hedging is very much the industry norm and that over the years it has delivered substantial savings to the airline. No matter also that the fuel hedging losses were triggered by the coronavirus pandemic and its downward pressure on the oil price.
Besides, as he had already pointed out on several occasions, BA is not letting staff go for the fun of it. Put simply, if its operation has shrunk to around one-third of its previous size and the landscape for air travel is irrevocably altered, then something has to give.
Perhaps she felt that the question was in support of constituents affected by the cutbacks, but whatever the intention, it seemed an odd avenue of questioning to pursue.
In the event, Cruz was grilled for a little over two hours and maintained his cool throughout – even when the committee was probing cuts to his own salary.
That said, when asked by Labour MP Grahame Morris on whether, like every other BA employee, his own terms and conditions were permanently changed, Cruz dodged the question with the sort of deft conversational swerves usually reserved for government ministers.
But perhaps what the committee really wanted was another crack at now-retired IAG chief Walsh. His previous pugilistic appearance seemingly won him few friends, with even the committee's Conservative chair Huw Merriman noting that since the departure of "one dominant individual", the company has softened its stance.
It was not a coincidence, Merriman suggested, that now that "Walsh is no longer in the room" a "more reasonable" approach has been adopted.
Cruz, to the surprise of no-one, declined to comment, with the question eliciting barely a twitch of his eyebrow.