Amid a growing shift towards living with an endemic coronavirus, a number of countries in Southeast Asia are gradually reopening their domestic and international borders.
In recent days, a slew of reopening announcements across the region point towards the need to resume some form of normalcy, as well as help boost a battered tourism sector.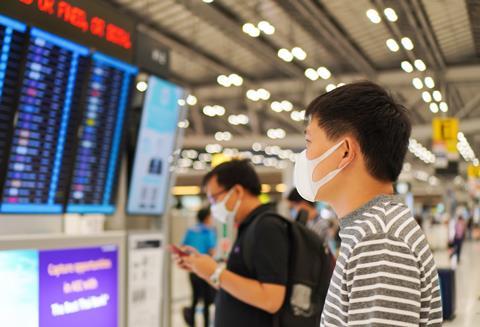 In a televised broadcast on 11 October, Thai prime minister Prayut Chan-o-cha announced his country was considering allowing fully-vaccinated travellers from what he called low-risk countries to enter Thailand without quarantine.
While exact details have yet to be properly fleshed out, the scheme — likely to be rolled out from 1 November — is different from its region-specific reopening plans in that travellers will now be free to move across regions and cities.
Among the countries listed by Chan-o-cha in his speech was Germany, Singapore, the USA, as well as China. More countries will be added to this list, the prime minister adds.
Thailand was among the first in the region to open up to vaccinated travellers, by way of the 'Phuket Sandbox' pilot scheme. The arrangement was later expanded to neighbouring Samui, and the rest of the country.
Explaining the need to open up his country, Chan-o-cha says: "We must act quickly but still cautiously, and not miss the opportunity to entice some of the year-end and new year holiday season travellers during the next few months to support the many millions of people who earn a living from our tourism, travel and entertainment sectors as well as the many other related sectors."
Thailand is the latest in a growing number of Southeast Asian nations that are cracking open borders that had been tightly shut since the coronavirus outbreak first started more than a year ago.
Singapore on 9 October announced its most "significant" reopening yet: allowing fully-vaccinated travellers from nine countries — including the USA, Canada and UK — to enter under the quarantine-free Vaccinated Travel Lane scheme.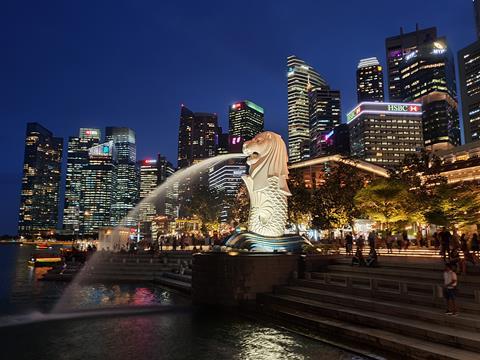 It follows a September pilot with Germany and Brunei, which the city-state says has shown encouraging results.
Given that the country does not have a significant domestic travel market, the pent-up demand for outbound travel was evident: hours after the announcement was made, flag carrier Singapore Airlines' website crashed, ostensibly due to high web traffic.
SIA will be operating the bulk of designated flights under the scheme, though numbers will be kept low at the start, with the potential to ramp up later.
One day after, neighbouring Malaysia lifted restrictions on interstate travel after hitting a 90% vaccination rate.
Consequently, Malaysians who are fully-vaccinated will be allowed to travel across state borders for the first time since the start of the year. The country imposed a ban on interstate travel in January amid a spike in coronavirus cases, and had been battling high case numbers for most of the year.
But as it shifted toward viewing Covid-19 as endemic — coupled with rising vaccination rates — Malaysia began mulling easing border restrictions.
This all followed September's establishment of a quarantine-free travel bubble pilot for the tourist island of Langkawi, allowing fully-inoculated Malaysians to travel there quarantine-free.
Malaysian prime minister Ismail Sabri says the easing of interstate travel restrictions was key in helping to boost the ailing domestic tourism sector.
Following the announcement, Malaysian carriers have ramped up capacity in anticipation of increased demand.
AirAsia Malaysia, for instance, is operating a daily schedule of 61 flights across 16 domestic points. Flag carrier Malaysia Airlines, meanwhile, reported a five-fold uptick in forward domestic bookings following the easing of restrictions.
As for Indonesia, which was worst-hit in the region by the outbreak, it is gearing up to reopen the tourist islands of Bali, Bintan and Batam to travellers from 18 countries with low coronavirus transmission rates.
However, unlike the reopenings elsewhere in the region, visitors will still be required to be quarantined for five days, down from eight days previously.
Local media reports cite Indonesia's coordinating economic affairs minister Airlangga Hartato as saying that the reopening of Bali and the Riau Islands will be a "trial run" that could be "replicated in other places in due course".
ASIA-PACIFIC WARMS UP TO REOPENING
Elsewhere in Asia-Pacific, it is a similar story of gradual reopening. Fiji announced on 10 October it would allow vaccinated travellers into the country from December, after shutting it tight for nearly two years.
Flag carrier Fiji Airways will resume flying to points in Australia, New Zealand, the USA, Singapore, as well as Japan. Australian carriers Qantas, Jetstar and Virgin Australia, too, have added capacity to Fiji in light of the news.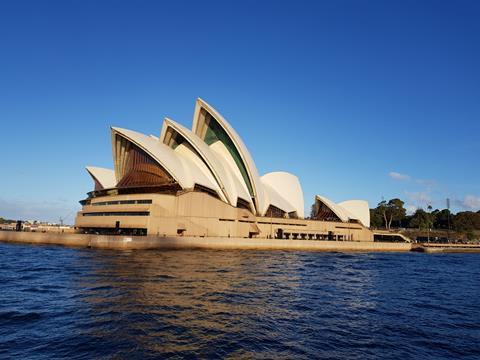 In Australia, the drumbeat of international borders reopening is getting louder too: financial hub Sydney and the state of New South Wales exited a long-drawn lockdown on 11 October, with restrictions eased for fully-vaccinated residents.
Australian prime minister Scott Morrison has also announced that plans are afoot to "fast-track" the resumption of international flights in and out of Sydney, as the state exits lockdown, and as the country ramps up vaccinations.
Flag carrier Qantas has already brought forward plans to resume scheduled international flying to 14 November, after Canberra allowed fully-vaccinated citizens and residents to travel in and out of the country, and complete a seven-day home quarantine — instead of 14 days at a designated facility — upon return.