Air Astana is poised for strong growth in a post-pandemic 2023, as it seeks to build on a successful 2022.
As the end of the year approaches Air Astana chief executive Peter Foster is in an upbeat mood. He estimates that Air Astana and low-cost unit FlyArystan will carry over 7 million passengers in 2022 – a new annual record. He anticipates strong revenues and improved profitability.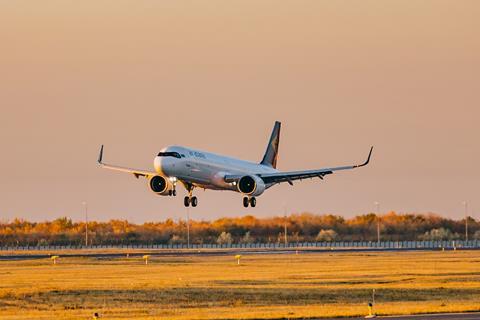 "In a nutshell, 2022 was 2021 on steroids," he tells FlightGlobal. "All of the things that were beginning to work effectively in 2021 have gone on to be quite spectacularly successful in 2022."
He adds that 2022 will see Air Astana and FlyArystan carry 40% more passengers than in 2019, mainly driven by passenger traffic the low-cost unit. Indeed, FlyArystan is likely to carry more passengers than its full service parent carrier this year, as it has stimulated a market for new travellers who had never set foot on an aircraft.
Still, Foster notes that FlyArystan is mainly flying domestic, short routes at low fares. This means that Air Astana is still the dominant contributor. He estimates that FlyArystan contributes a quarter of EBITDA (Earnings before interest, taxes, depreciation, and amortization).
Irrespective, he feels FlyArystan is doing extremely well given that it only launched in 2019, and then suffered a lost year in 2020 as Covid-19 swept the world.
ASIA OPPORTUNITY
Foster believes the return of Asia presents a significant opportunity for the year ahead. Air Astana relaunched its Phuket service a year ago and has since returned to Bangkok and Seoul. It has also added three flights a week to Beijing – a "toehold" as Foster puts it - in addition to its existing service to Chengdu.
"Clearly, the big opportunities next year are India, Thailand, South Korea, and China."
On the latter, Air Astana is taking a cautious stance. For the time being, there are no plans to radically boost capacity, given how the Covid-19 situation continues to play out in China.
Though Covid-19 is far less of a factor, if at all, there are other challenges. One is Russia's invasion of Ukraine. As a result of the war Air Astana no longer flies to Russia and must route European traffic along the south coast of the Black Sea. While Foster says the view of the mountainous Caucasus is "very attractive", this southern route adds time and imposes a performance penalty.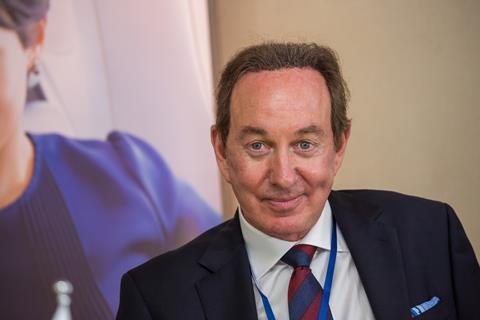 The carrier's Airbus A321LRs can still make it to Amsterdam and Frankfurt, but this pushes the performance envelope. Air Astana's Almaty-London service, formerly operated non-stop through Russian airspace, now must make a stop at the Kazakh city of Aktau on the Caspian Sea.
For the carrier, the closure of Russian airspace is offset by additional traffic from Russians and Ukrainians who have fled the war and shifted to neighbouring countries, such as Kazakhstan.
And while Foster is clearly enthusiastic about 2023, he says the array of challenges facing the industry precludes significant route expansion for the time being.
He lists problems such as the supply chain, late aircraft deliveries, a shortage of pilots, and the personnel issues that bedevil airports. Foster also flags issues around Pratt & Whitney's PW1000Gs that power Air Astana and FlyArystan's A320neo family jets.
"We still are extremely fraught with this problem of the Neo engines," he says. "We have a lot of difficulty with the Pratt & Whitney 1000s. The reliability is most disappointing. It's not just a question of the engines themselves, but also the fact that Pratt & Whitney's supply chain problems mean that it is extraordinarily difficult to get existing engines serviced on time, and shop visits are very extended. Really, in a way, that's becoming our single biggest problem."
The engine issue alone creates difficulties in maintaining and adding capacity, a particularly vexing issue in the year-end holiday period.
Fleet growth is still on the cards, however. The joint Air Astana/FlyArystan fleet is in the low 40s, mostly comprising A320neo family jets. Air Astana also operates a trio of Boeing 767-300ERs and four E190 E2s.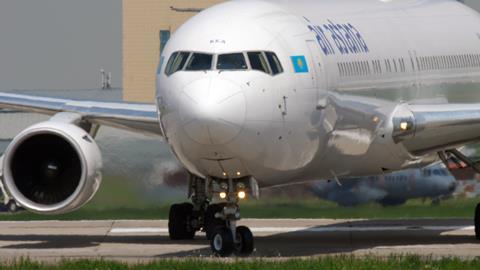 The aim is to grow this to 59 aircraft by mid-2025, mainly through leasing A320neo family jets. Most of the additional aircraft will go to FlyArystan. Foster adds that a letter of intent Air Astana held for 30 Boeing 737 Max 8s has lapsed.
On the widebody front, the 767s will see their finance leases completed in 2025, at which point they will be replaced by three 787-9s. The 787s are part of a tripartite pact between the airline, lessor Air Lease Corporation, and Boeing. The arrangement converts Air Astana's firm orders for three 787-8s into operating leases for three 787-9s.
"The -9s are a great aircraft and for us it's going to be a spectacular product," says Foster.
The 787s will have what he calls a "five star" business class, and see Air Astana introduce premium economy.
By the late 2020s, he envisages the 787-9 fleet growing to six examples. New long-haul markets Air Astana is eying include Singapore, Japan, and the USA.