AirAsia Group chief executive Tony Fernandes reiterated comments made earlier that its domestic and short-haul flights will recover faster, with the low-cost model better poised than its full-service counterparts.
Fernandes was speaking at the launch of AirAsia Digital, which brings together the low-cost carrier group's various digital initiatives — including its mobile application, website, as well as logistics and e-commerce arms.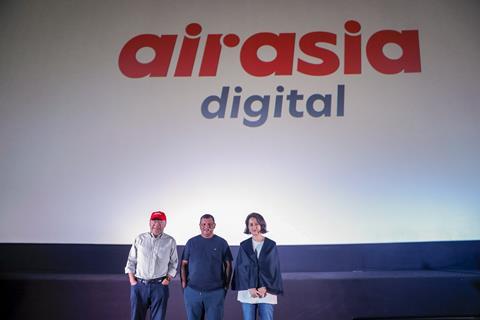 Fernandes says that while "we don't know what a post-Covid-19 world [will look like]", he notes that the low-cost carrier group's domestic network "is a great snapshot".
The AirAsia Group said in August that by the end of the year, it expects to run at up to 75% of pre-pandemic domestic capacity for its Malaysia and India operations, with 60% and 35% for its units in Philippines and Indonesia respectively. Its Thai unit is expected to see 5% domestic capacity growth year on year, by the final quarter of the year.
While international borders remain closed to curb the spread of the coronavirus, several countries, including AirAsia's key markets of Malaysia and Thailand, have began allowing domestic travel.
Fernandes was particularly bullish about domestic prospects, noting that AirAsia Malaysia was to launch a new route — Langkawi to Kuching — very soon, and is looking to expand domestic routes in East Malaysia.
Referencing the airlines' route map, which shows its far-reaching network across Asia, Fernandes says of post-pandemic recovery: "I think all our destinations will still be in operation, the frequency may not be as great initially…[We] don't know what a post-Covid world is gonna look like."
Fernandes also says that the low-cost model "has an advantage" in the current economic slump. "[We] in low cost travel will have an advantage because our fares will be more affordable, and people will look for value," says Fernandes.
However, he believes that long-haul travel will take longer to recover.
"I think business travel, intercontinental travel. first class travel is going to take longer to rebound. But short haul travel has proven already," he adds.
"[We] in low cost travel will have an advantage because our fares will be more affordable, and people will look for value." - AirAsia group chief executive Tony Fernandes
Fernandes did not address the fate of long-haul sister carrier AirAsia X, which in recent months has been beset by mounting financial troubles.
The beleaguered long-haul unit remains grounded, as travel restrictions prevent any meaningful recovery. AirAsia X carried just under 2,300 passengers for the quarter ended 30 June, a far cry from the 1.46 million it flew the same period last year. For the quarter, it posted an operating loss of MYR323 million ($77.5 million).
The AirAsia Group recently announced a raft of consolidation measures, aimed at improving operational efficiencies. In early September, it established Asia Digital Engineering (ADE), a wholly owned subsidiary "to consolidate engineering personnel across AirAsia's group airlines". Days later, its media group was consolidated into one entity.
AirAsia Digital is the group's latest offering, having been rebranded from RedBeat Ventures, which was launched in 2018. It has five portfolio companies covering areas like travel, food, payment services, as well as logistics.
Fernandes — dismissing the notion that the digital pivot was the group's "Plan B" amid the pandemic — says the outbreak has "accelerated this Plan A" of creating the digital unit.
"It's very much about…[that the] aviation [business] complements what we're doing. But AirAsia Digital can also run on its own without aviation. So it's a it's a fantastic scenario that we're in right now," he says.