Anyone looking for a sense of the mood of the market from airline industry executives during this week's World Aviation Festival in Lisbon would have found plenty of optimism, particularly at one of the industry's biggest carriers.
Asked at the start of a keynote session if things were currently "good, very good or exceptional", Emirates airline president Tim Clark picked the latter. What does that look like? "Very high seat factors, very high profit margins, very high build-up on the balance sheet, and the network continuing to grow," he says.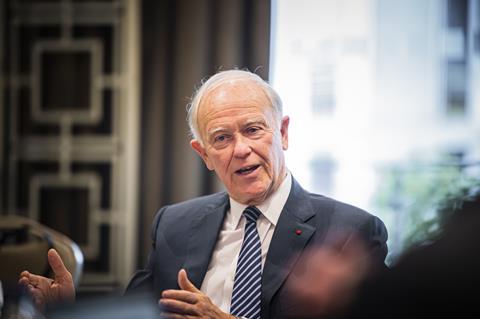 That outlook is perhaps unsurprising from an airline that posted record profits for the year ended March 2023.
Others too, if perhaps less emphatically, were upbeat. Pegasus Airlines chief executive Guliz Ozturk describes demand as "strong" and expects a repeat of the extension of the summer season into the fourth quarter – as seen last year. "Price-wise it's a more softening yield then we had last year – people are looking for the best way in the market, last year it wasn't like that. However the demand is strong and I think next year that demand will be there," she says.
Wizz Air president Robert Carey also sees no drop-off in demand and continued strong bookings outside of the summer peak. "Customers are still booking," he says. "We are still flying solid loads outside of summer and still booking for this winter into Christmas. So no sign that it is slowing down," he says.
IATA chief executive Willie Walsh sees the economic climate continuing to support strong demand. "I think the combination of global growth and high employment levels, they are factors that have a big influence on the demand for aviation. Inflation is moderating in most large economies, so I think the macro factors are still relatively positive," he says. "There are always likely to be challenges, but I think in general the outlook remains positive."
Rising fuel costs are perhaps the biggest immediate challenge for the industry, though again executives point to the sector's experience between 2011-2014 when fuel prices topped $100 a barrel. "We were profitable as an industry in those four years," says Walsh. "Fuel is something that the industry can deal with."
That sentiment is echoed by Clark, who also expects oil prices to fall again. "We have a disproportionate spiking because of reductions in supply, but they are not in line with the way the global economy is operating at the moment. It's short-termism, and the oil price will settle back," he says.
However, both Clark and Walsh flag the bigger issue facing airlines is the differential – the so called crack spread – between crude and jet fuel prices, which remains far higher than previously seen.
"We have seen Brent crude increase by about 22% since the end of May, but jet fuel has increased by 42%," says Walsh. "It is really the crack spread that is impacting the airlines more than the [oil price] increase."