In January, we posed the question: 'If 2022 is not the year for new airline partnerships, when will be?'
It seemed logical that the Covid-19 crisis would prompt wounded carriers to see greater value in shoring up their market positions and/or expanding networks via closer relationships with other operators.
And after a slow start, more evidence is emerging of airlines doing just that as the third quarter comes to an end.
This week alone saw the announcement that British Airways and Qatar Airways have significantly expanded the scope of their joint business, to incorporate dozens of destinations.
BA chief executive Sean Doyle describes the agreement as "a huge milestone in our long-standing relationship with Qatar Airways".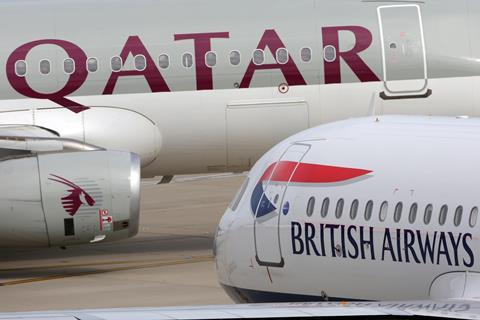 Then Virgin Atlantic put years of rumour to rest by announcing its intention to join partners Delta Air Lines and Air France-KLM in the SkyTeam Alliance from next year.
Virgin Atlantic chief executive Shai Weiss said the membership was the "next extension" of its relationship with SkyTeam partners following its inclusion in the transatlantic joint venture.
But recent tie-ups do not always reflect the deepening of pre-Covid relationships.
In mid-September, United Airlines and Emirates Airline launched a new partnership, which they say will dramatically expand their international presence.
Notably, the deal brings reconciliation between United and Emirates, which had defended opposing positions during a subsidy-related spat last decade.
"Seven years ago, you'd be throwing tomatoes at me," Emirates president Tim Clark said to his new US partners as the tie-up was announced.
This week also, however, provided a reminder that bringing airlines together is not always easy.
US government attorneys grilled JetBlue Airways chief executive Robin Hayes on 27 September, amid a Department of Justice lawsuit seeking to unwind the JetBlue-American Airlines Northeast Alliance (NEA), which was launched during the first months of the pandemic.
While 2022 may have brought an environment favourable to more airlines to joining forces, the same old hurdles must still be overcome.
Read this newsletter edition for free by signing up to the Airline Business Weekly Briefing