This week has seen a string of announcements relating to the impact of Russia's invasion of Ukraine.
Among the airlines most affected by the closure of Russian airspace, Finnair on Wednesday announced an overhaul of its network and fleet strategy.
"We do not have a unique geographical advantage anymore," says Finnair chief executive Topi Manner, referring to the 'short northern route' through Russian airspace that once underpinned the Oneworld carrier's strategy with services to Asia.
Notably, Finnair is also suffering from China's continuing tight border controls, which is depriving it of key traffic, regardless of the war.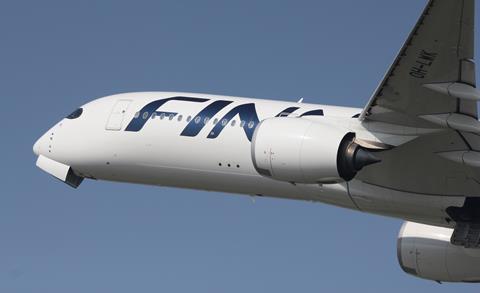 Services to India, North America and the Middle East will therefore become more important as the airline drops several secondary Asian cities.
The airline further notes that "significant" structural changes are necessary to remain competitive. Manner says the strategy will "build a leaner Finnair" but adds that this will require "profound change" across the carrier.
Within Russia, meanwhile, Aeroflot Group this week ordered 339 aircraft, covering 210 of the Irkut MC-21 twinjet, 89 of the Irkut SSJ-New – a revised version of the Superjet 100 – plus 40 Tupolev Tu-214s.
That move came as state technology firm Rostec's general director, Sergei Chemezov, claimed Boeing and Airbus jets are "unlikely ever to be delivered to Russia again" amid the sanctions imposed earlier this year.
A day earlier, we reported that Russian authorities had given permission to S7 Group to return a pair of Boeing 737 Max jets to their leasing company, via export to Turkey.
Several lessors have been trying to recover assets from Russian operators in the aftermath of sanctions on the country's air transport industry, with a number already having written off the value of airframes.
Such developments reflect fundamental industry changes that are accompanying the war in Europe – an outcome that Emirates Airline president Tim Clark warned about earlier this year.
"From an airline point of view… going forward with what I would call the economic iron curtain moving to the east and the exclusion of Russia in the future [with the] civil aviation power that it has, is going to cause a tectonic shift in the way airlines and the aviation business goes about its business," he said in late March.
Read this newsletter edition for free by signing up to the Airline Business Weekly Briefing