It has been almost two decades since there was a direct transatlantic flight operating out of St Louis. That Lufthansa should announce plans to serve the Missouri city in 2022 at a time when the Omicron variant is casting such a pall over near-term demand illustrates the continued faith airlines have in the next northern hemisphere summer.
Frankfurt-St Louis flights were part of a wider network expansion Lufthansa announced for summer 2022, which also includes new direct flights to Rio de Janeiro and San Diego from Munich.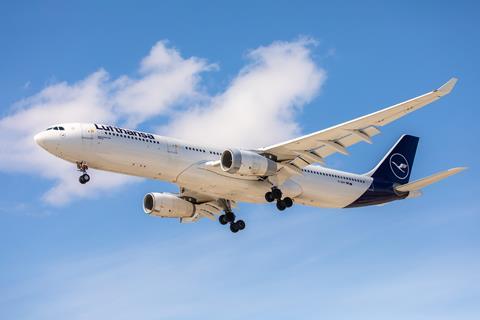 IAG carriers British Airways and Iberia similarly announced new US routes, to Portland and Dallas/Fort Worth respectively, as part of their summer plans.
Early commentary from airlines to the emergence of the Omicron variant two weeks ago was of softness in near-term bookings but that summer demand remained strong. That remains the case, with SAS chief executive Anko van der Werff saying he is "quite optimistic" for summer 2022, citing the strong demand for leisure and business travel seen when there are no restrictions in place. "I'm still very much looking forward to next summer," he says.
Expanded summer activity is not limited to European carriers. Qantas, which resumed international flights in November after 20 months of border restrictions, plans to serve Rome next summer for the first time in 18 years. "After the restrictions of the past few years, it's the ideal time to reinvigorate our international network and we'll continue to look for new opportunities," noted Qantas chief Alan Joyce.
European Union regulators are similarly optimistic enough about the summer ahead to raise the 'use it or lose it' rules around airport slots to 64%, taking it a step further towards restoring pre-pandemic rules.
Summer hopes though still hinge on travel restrictions and much focus is on how policymakers in the UK react, given the major Omicron wave projected to hit the country in the next month and its moves to use booster vaccinations as the primary method to combat its impact.
Airlines in the country have already moved onto the offensive ahead of a 20 December review of the "temporary" rules the UK introduced, arguing border restrictions are ineffective when Omicron is already widespread in the community and vaccines are the chief defence against the virus. The removal of countries from the UK's red list offers some encouragement.